Are you a Turo car owner or planning to become one?
Before diving into Turo's car rental family as a car owner, it's essential to understand their payment process to make sure you get paid on time and without a hitch. 
In this article, we'll cover everything you need to know about Turo's. In addition, you will receive practical advice and tips on how to go about the process.
Advertising links are marked with *. We receive a small commission on sales, nothing changes for you.
Key Takeaways 
Summarize the most important statements of the text again in 5 points. These should inform the reader fundamentally about the topic after the introduction. 
Turo pays car owners within three days after a completed trip.
Payouts typically take 3-5 business days, depending on the payout method.
Available payout methods include direct deposit, PayPal, and others, depending on the host's location.
Hosts cannot set their payout frequency; Turo determines it.
Turo takes a commission from the trip price, and additional fees may apply to certain payout methods.
Understanding Turo's Payment Process
Getting paid through Turo as a car owner is a breeze once you know the ropes. Let's dive into the payment process, including earnings calculations and the factors that impact your payout. 
Earnings Calculation for Car Owners
Here's the breakdown of how Turo calculates your earnings:
Trip Price
Set your daily price, or let Turo's dynamic pricing work for you. Your earnings depend on the daily rate and trip duration.
Protection Plan
You choose a protection plan—60%, 75%, or 85%—which determines the percentage of the trip price you'll earn after Turo deducts its fees.
Additional Charges
If guests rack up extra fees (e.g., late returns, extra mileage, etc.), you'll also earn a percentage of those based on your chosen protection plan.
When Does Turo Pay Out
Knowing when Turo pays out is vital for managing your finances as a car owner:
Standard Payout Timeline
Turo follows a simple payout schedule for car owners:
Within 3 hours
Once a trip starts, Turo initiates your payout. It typically takes a few hours for the payment to be processed.
3-5 business days
After processing, the payout lands in your account. Depending on your bank, it may appear in 3-5 business days.
Keep in mind that weekends and holidays might cause delays. So, stay patient and plan accordingly!
Special Circumstances Affecting Payout Timing
Sometimes, special situations can impact when you receive your payout:
First-time payouts
If it's your first time getting paid, Turo may hold the funds for 30 days or until the trip ends (whichever is longer). After that, the standard payout timeline applies.
Trust and Safety issues
If there's a Trust and Safety concern, Turo may hold your payout until the issue is resolved.
Insurance claims
If an insurance claim is involved, your payout may be delayed until the claim is settled.
Turo will notify you of the payout delay in any of these cases and keep you informed throughout the process.
Impact of Trip Modifications on Payouts
Trip modifications can also affect your payout:
Trip extensions
If guests extend their trip, Turo recalculates their earnings based on the new end date and additional charges. The extra earnings are processed separately and follow the standard payout timeline.
Trip cancellations
If a guest cancels a trip, your payout may be adjusted according to Turo's cancellation policy. You'll be paid based on the policy's terms, and the standard payout timeline applies.
Factors that Affect Payout Amounts
Several factors come into play when it comes to your Turo payout:
Car Type and Pricing
Higher-priced, in-demand cars can lead to higher earnings. Regularly review and adjust your pricing to stay competitive.
Availability and Booking Frequency
More available days and bookings mean more opportunities to earn. Keep your calendar updated and respond promptly to booking requests.
Seasonality and Demand
Understand your local market and adjust your pricing and availability according to peak seasons or special events.
Guest Ratings and Reviews
Stellar guest experiences translate to positive reviews, attracting more bookings. Keep your car clean and well-maintained, and provide top-notch customer service.
Receiving Turo Payouts
As a Turo car owner, you want to ensure you receive your earnings without a hitch. This section will discuss the available payment methods and how to set up your preferred method to start cashing in on your Turo income. 
Available Payment Methods
Turo supports various payment methods to accommodate car owners worldwide. Here's a rundown of the options:
Direct deposit (ACH)
For US car owners, Turo offers direct deposit into your bank account. It's a fast and secure way to receive your earnings.
PayPal
Turo supports PayPal for car owners in the US, Canada, Germany, and the UK. It's popular for its ease of use and quick payout processing.
Hyperwallet
For car owners outside of the countries listed above, Turo uses Hyperwallet. This global payout platform provides reliable and secure payment services.
Note that the availability of these payment methods may change, so always check Turo's website for the most up-to-date information.
Setting Up Your Preferred Payment Method
To set up your preferred payment method on Turo, follow these simple steps:
Log in to your Turo account: Head over to Turo.com and sign in to your account.
Access your profile: Click on your profile icon in the top-right corner, and select "Profile" from the dropdown menu.
Go to the Payments section: In your profile, find the "Payments" tab and click on it.
Choose your preferred payment method: Select your preferred option (ACH, PayPal, or Hyperwallet) and enter the required details.
Save your changes: Once you've entered the necessary information, click "Save" to update your payment preferences.
And that's it! Your preferred payment method is now set up. Turo will automatically use this method for future payouts.
Tips for Maximizing Turo Earnings
Now that you know how and when Turo pays out, let's discuss some tips to help you maximize your earnings on the platform. You can increase your income potential by implementing effective pricing strategies, boosting your car listing visibility, and providing exceptional service to renters. 
Pricing Strategies
To maximize your Turo earnings, consider these pricing strategies:
Dynamic pricing
Turo's dynamic pricing algorithm adjusts your car's daily price based on demand, location, and time of year. You can choose to use this feature or set your own daily price.
Discounts for longer trips
Offering weekly and monthly rentals discounts can attract long-term renters and ensure a more stable income.
Extra services and fees
Consider offering additional services such as airport delivery or pet-friendly rentals and charging extra fees.
Improving Car Listing Visibility
Boosting your car listing visibility can lead to more bookings and higher earnings. Here are some tips:
High-quality photos
Use clear, well-lit photos that showcase your car's best features. Consider hiring a professional photographer if needed.
Detailed description
Write a compelling and informative description highlighting your car's features and unique selling points.
Quick response time
Respond promptly to booking requests and messages from potential renters. A fast response time can improve your search ranking on Turo.
Providing Exceptional Service to Renters
Happy renters are more likely to leave positive reviews, boosting your reputation and attracting more bookings. Follow these tips for stellar service:
Cleanliness
Ensure your car is clean and well-maintained before each rental.
Communication
Keep an open line of communication with your renters. Provide clear instructions for pick-up and drop-off and be available for questions or concerns.
Flexibility
Be accommodating with pick-up and drop-off times, if possible. This can lead to better reviews and repeat renters.
Conclusion
To wrap up, understanding Turo's payout process is essential for car owners on the platform. Remember the factors affecting your earnings, standard payout timelines, special circumstances, and available payment methods. 
Don't forget to optimize your listings and provide top-notch service to your renters. By doing so, you'll be on your way to maximizing your earnings and making the most of your Turo experience. 
Frequently Asked Questions
When does Turo pay out earnings to car owners? 
Turo pays car owners within three days after a completed trip.
How long does it take to receive a payout from Turo after a completed trip? 
It typically takes 3-5 business days to receive the payout, depending on the payout method.
What are the available payout methods for Turo hosts?
Turo offers payout options like direct deposit, PayPal, and other methods depending on the host's location.
Can Turo hosts set their own payout frequency? 
No, Turo sets the payout frequency, and hosts cannot change it.
Are there any fees associated with Turo payouts? 
Yes, Turo takes a percentage of the trip price as a commission, and some payout methods may have additional fees.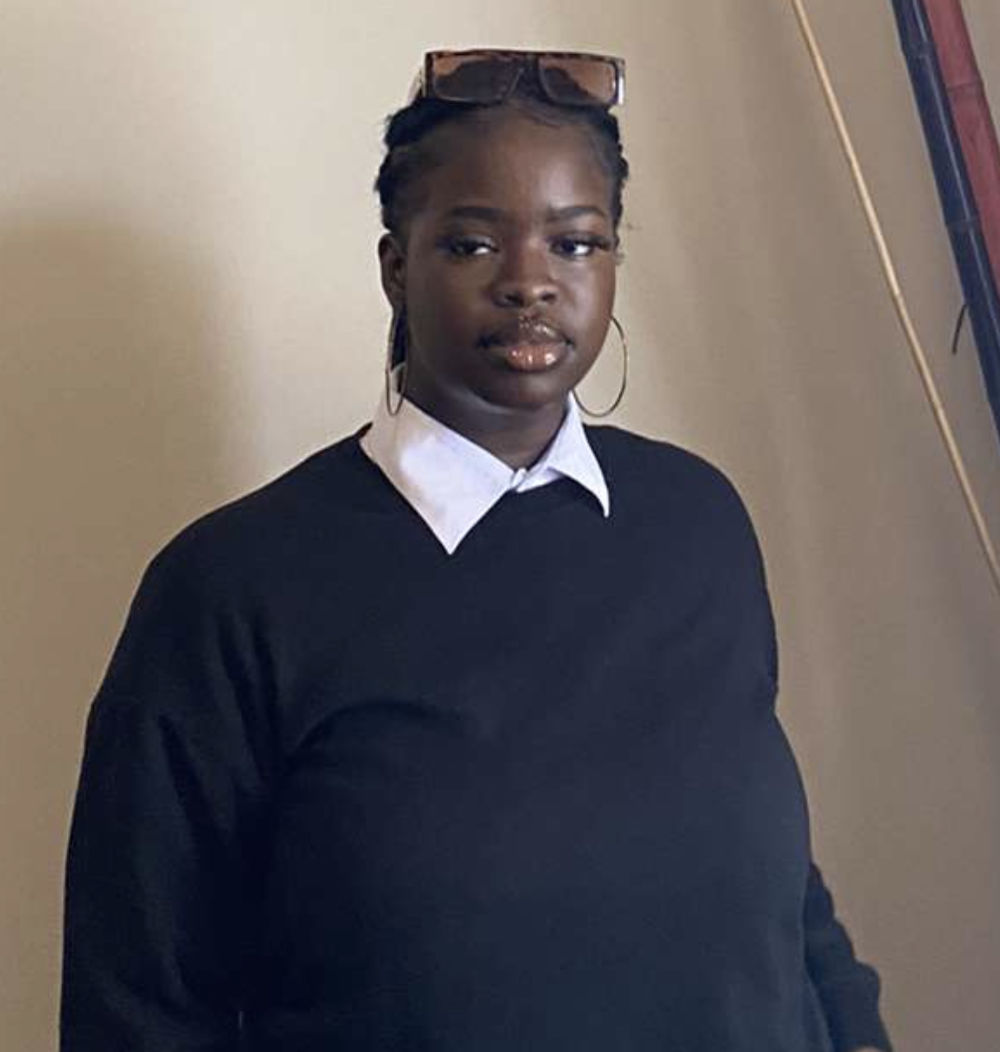 Nzoputa has been writing for Rentalero since day one and is one of our most experienced members when it comes to the rental industry. For her, nothing beats Uber!
Advertising links are marked with *. We receive a small commission on sales, nothing changes for you.