So you're on an H1B visa and wondering if you can use Turo to rent a car? 
Don't worry. You're not alone! 
Many people in your situation have the same concerns. In this article, we'll address the key things you need to know about using Turo on H1B. In addition, you will receive practical advice and tips on going through the car rental process smoothly.
Advertising links are marked with *. We receive a small commission on sales, nothing changes for you.
Key Takeaways
H1B visa holders can rent cars on Turo if they meet the platform's eligibility requirements, which include age, driver's license, and identity verification.
Using an international driver's license and ensuring compliance with visa restrictions are crucial when renting a car on Turo as an H1B visa holder.
Tips for H1B visa holders using Turo include choosing the right insurance coverage and understanding local driving laws and regulations.
Alternatives to Turo for H1B visa holders include traditional car rental companies and car-sharing services.
Turo can be a viable option for car rental for H1B visa holders as long as they meet the platform's requirements and abide by their visa restrictions.
Turo's Must-Know Eligibility Requirements
Let's take a look at Turo's eligibility requirements for renters:
Age and Driver's License Requirements
To rent a car on Turo, you must meet the following criteria:
Be at least 18 (21 in some countries) and have a valid driver's license. In the US, the minimum age is 21 for most cars and 25 for specialty and high-value vehicles.
Have at least two years of driving experience if you're under 22 or one year if you're 22 or older.
Identity Verification Process
Turo's identity verification process ensures a safe and secure platform for all users. Here's what you need to know:
Account creation
To rent a car on Turo, you must create an account using your email address, Facebook, or Google. 
Driver's license upload
You'll need to upload a clear photo of your driver's license, which can be from your home country or a US-issued license.
Photo ID
Turo may also require a photo ID, such as a passport or government-issued identification card, to verify your identity further.
Selfie
As a final step, you might be asked to take a selfie to confirm your identity. Again, this is a one-time requirement to ensure the person renting the car matches the provided documents.
Approval
Once your identity is verified, you can rent cars on Turo. The verification process typically takes a few hours, but it can sometimes take longer. 
Navigating Turo as an H1B Visa Holder: What to Know
Renting a car on Turo as an H1B visa holder is possible! With a few key considerations, you can enjoy the flexibility and convenience of peer-to-peer car rental.
Using an International Driver's License
Turo welcomes renters with international driver's licenses, making renting a car easier for H1B visa holders. Here's what you need to do:
Check the validity of your license
Ensure that your international driver's license is valid and up-to-date. 
Upload your license
You must upload a clear photo of your driver's license during the Turo identity verification process. 
Understand insurance options
Review Turo's insurance policies and select the coverage that best fits your needs. 
Ensuring Compliance with Visa Restrictions
As an H1B visa holder, you must always adhere to the terms and conditions of your visa. Here's how you can rent a car on Turo while maintaining compliance:
Rent for personal use
Ensure you're renting the car for personal use and not for business purposes unrelated to your H1B employment.
Keep rental duration reasonable
Ensure the duration of your rental aligns with your personal travel plans and doesn't raise any red flags regarding your visa status.
Stay within the country
It's crucial to remain within the US while renting a car on Turo. Crossing international borders may lead to complications with your visa status or rental insurance coverage.
Top Tips on Maximizing Your Turo Experience as an H1B Visa Holder 
As an H1B visa holder, you can make the most of Turo's by following these essential tips. 
Choosing the Right Insurance Coverage
Navigating insurance options can be daunting, but with these tips, you'll be able to make an informed decision:
Assess your needs
Consider the type of car you're renting and the activities you'll engage in, then choose the insurance coverage that best suits your requirements.
Review Turo's options
Familiarize yourself with Turo's available insurance plans, which include varying levels of protection for physical damage, liability, and personal injury.
Compared with personal policies
Check if your home country's car insurance or credit card benefits offer any coverage for US car rentals. Remember that these policies may not be sufficient, so evaluating Turo's options is essential.
Don't skimp on coverage
It's better to be safe than sorry! Opt for a comprehensive insurance plan to ensure peace of mind during your rental experience.
Understanding Local Driving Laws and Regulations
Driving in a new country can be challenging, but with some research and preparation, you'll be ready to hit the road:
Learn the rules
Familiarize yourself with local traffic laws and regulations, including speed limits, right-of-way rules, and parking restrictions. Remember that ignorance of the law is not an excuse!
Be aware of road signs
Study common road signs and signals, which may differ from those in your home country. Paying attention to signage will help you navigate unfamiliar roads safely.
Adjust to driving conditions
Be prepared for different driving conditions, such as driving on the right side of the road, adjusting to various weather conditions, and navigating busy urban streets or rural highways.
Practice defensive driving
Drive cautiously and defensively, anticipating potential hazards or unpredictable behaviors from other drivers.
Exploring Alternatives to Turo for H1B Visa Holders
While Turo is a popular car rental option, H1B visa holders may want to explore alternatives catering to their unique needs. We've gathered two great options for you to consider: traditional car rental companies and car-sharing services. Each option has benefits and drawbacks, so let's dive in and find the perfect fit for you.
Traditional Car Rental Companies
Well-established car rentals companies like Hertz, Avis, and Enterprise can be excellent choices for H1B visa holders. Here are some advantages and disadvantages of opting for these companies:
Pros:
Widespread availability
These companies often have numerous locations nationwide, making finding a rental office near you easy.
Flexible options
With a wide range of vehicles, you can find the perfect car to suit your needs.
International reputation
Many traditional car rental companies have an established presence in various countries, so you may already know their services and policies.
Cons
Potentially higher costs
Traditional car rental companies may have higher fees and insurance costs than peer-to-peer platforms like Turo.
Lengthy paperwork
Renting from a traditional company can involve more paperwork and long wait times at the rental counter.
Car Sharing Services
Car-sharing services like Zipcar and Car2Go offer an alternative approach to car rental. Here's a rundown of the pros and cons for H1B visa holders:
Pros
Pay-as-you-go
Car-sharing services typically charge by the hour, allowing you to rent a vehicle only when needed.
Convenient access
Members of these services can book a car online or through a mobile app, with vehicles often parked in designated spots within a city.
Inclusive pricing
The rental fee usually includes insurance and fuel costs, making budgeting more straightforward.
Cons
Limited availability
Car-sharing services may not be available in all cities or smaller towns, limiting your options.
Membership requirements
You'll need to sign up for a membership and undergo a verification process, which can take some time.
Conclusion
To wrap things up, we've explored Turo's eligibility requirements, renting a car as an H1B visa holder, and tips for using Turo responsibly. As an H1B visa holder, you must know your options and understand the unique challenges you may face.
Remember that Turo can still be a viable option for car rental if you meet the eligibility requirements and comply with your visa restrictions. 
Frequently Asked Questions
Is it legal for H1B visa holders to rent their car on Turo?
Renting a car on Turo may be considered unauthorized work for H1B visa holders. To determine the legality, consult an immigration attorney for personalized advice.
What are the restrictions on H1B visa holders regarding Turo and other side income?
H1B visa holders are restricted from working for their sponsoring employer. Therefore, earning side income, like from Turo, could violate visa terms
What are the potential consequences for H1B visa holders who violate their visa terms by renting their car on Turo?
Violating visa terms may lead to severe consequences, such as visa termination, denial of future visas, or even deportation.
How can an immigration attorney help H1B visa holders who want to rent their car on Turo?
An immigration attorney can offer expert guidance on navigating H1B visa restrictions, exploring legal options, and ensuring compliance with immigration laws.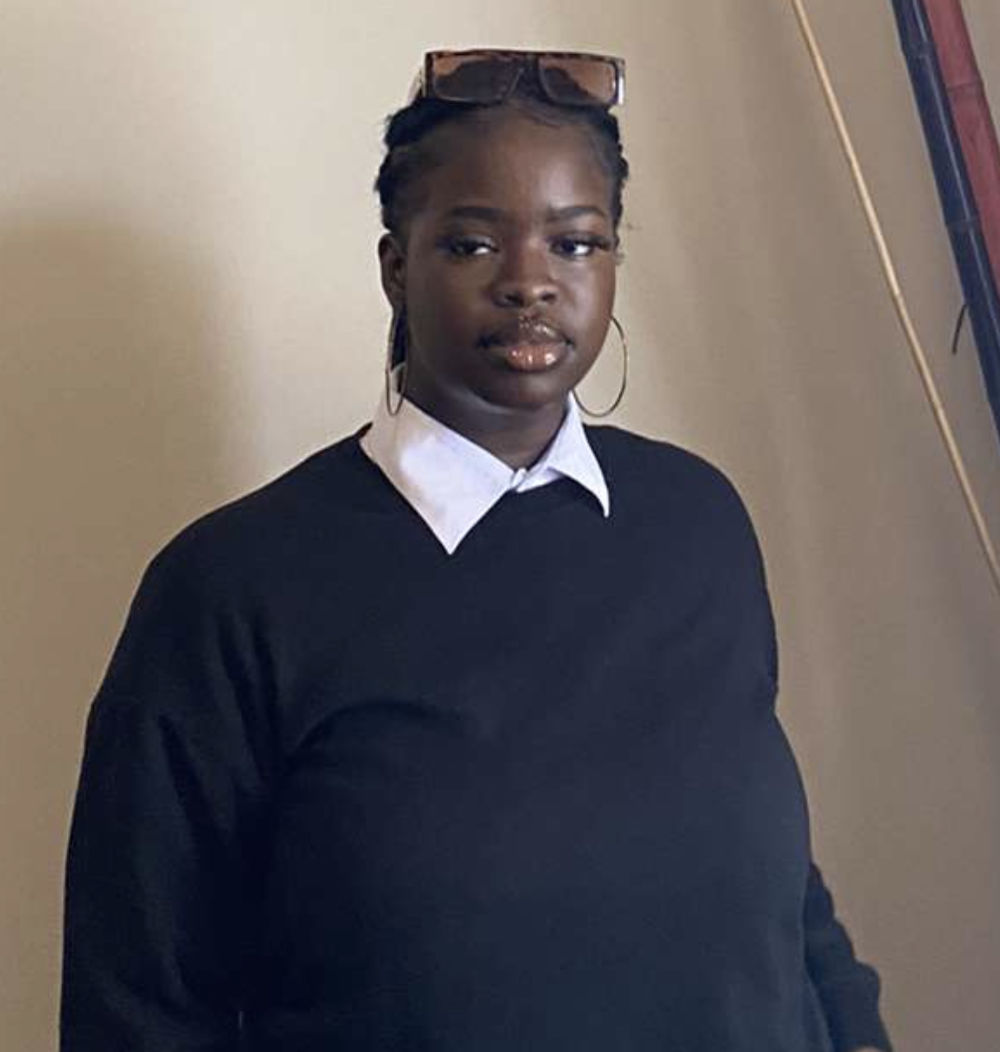 Nzoputa has been writing for Rentalero since day one and is one of our most experienced members when it comes to the rental industry. For her, nothing beats Uber!
Advertising links are marked with *. We receive a small commission on sales, nothing changes for you.