Have you ever wondered how Turo and Fair stack up against each other? As car-sharing platforms continue to gain popularity, it's essential to understand the differences between these two major players.
This comparison aims to help you decide which platform best suits your needs, whether you rent a car for a weekend getaway or seek a more extended car lease solution.
This article will delve into Turo vs. Fair's unique features and offerings.
Advertising links are marked with *. We receive a small commission on sales, nothing changes for you.
Key Takeaways
Turo and Fair offer different approaches to car rental.
Both Turo and Fair have extensive coverage.
Pricing can vary significantly depending on the car type, duration, and location. 
The user experience is generally positive for both platforms, with easy-to-use interfaces and straightforward booking processes. 
Turo and Fair offer robust safety measures and insurance policies.
What is Turo?
Turo first hit the road in 2009 under "RelayRides," aiming to flip the traditional car rental scene upside down. It was a pioneering move, a new concept, and a revolution! The idea was simple but powerful: let everyday people rent out their cars when they're not using them.
By 2015, RelayRides had morphed into Turo and expanded its operations, covering more cities and offering a wider range of vehicles. 
What is Fair?
The story of Fair began in 2016 when automotive, retail, and finance industry veterans teamed up to redefine car ownership. Their vision was a flexible, commitment-free approach to car leasing, letting you drive the car you want for as long as needed.
Fast forward a few years, and Fair has established itself as the go-to app for hassle-free car leasing. 
Comparing Turo and Fair
To make a well-informed decision, we need to compare the main features of Turo and Fair.
Coverage and Availability
Turo's got a wide footprint, covering the US, Canada, the UK, and Germany. 
Whether in the bustling heart of New York City or the peaceful outskirts of Berlin, Turo's there for you. On the other hand, Fair is a California-based company that primarily serves customers in the United States. 
They're expanding rapidly, so don't be surprised to see them in more locations soon! 
Vehicle Selection
With Turo, you're spoiled for choice! Turo's got everything from budget-friendly sedans to high-end luxury vehicles and unique vintage rides. Fair, meanwhile, focuses on providing a broad selection of pre-owned cars. As a result, you can find a car that fits your style and budget, from economy to luxury.
Pricing
Turo's pricing can vary widely based on the car, location, and rental duration. But with such a diverse fleet, you can usually find something that fits your budget. In addition, fair offers a single, all-inclusive monthly payment that covers the car, a limited warranty, and routine maintenance. 
User Experience
Turo's platform is intuitive and user-friendly. The booking process is straightforward, and communication with car owners is seamless. Similarly, Fair's app-based platform is sleek and easy to navigate.
In addition, the digital signing process and the option for home delivery make it a breeze to lease a car.
Pros and Cons of Turo
Turo's strengths lie in its vast selection of vehicles, wide coverage, and flexible pricing. As a result, it's an excellent choice if you're looking for a unique ride or want to try out different types of cars.
Plus, the peer-to-peer model can make the whole experience feel a bit more personal and less corporate. 
However, Turo's pricing can be unpredictable, and the need to coordinate with individual car owners may not suit everyone's taste. Also, the cost and coverage of insurance can vary, so you'll need to read the fine print carefully.
Pros and Cons of Fair
One of Fair's key strengths is its straightforward, all-inclusive pricing model. There's something comforting about knowing exactly what you'll pay each month, with no unexpected costs hiding around the corner. 
Fair also shines with its user-friendly app and seamless leasing process. Everything is done digitally, from picking out your car to signing the agreement. And with the option for home delivery, you can get your new ride without even leaving your living room!
However, Fair's focus on pre-owned cars might be a turn-off for some. If you're all about that new car smell, Fair might not be your cup of tea. Also, while their coverage is growing, they're still primarily US-based, which can limit your options if you're an international traveler.
Safety Measures and Policies: Turo vs. Fair
Both Turo and Fair take the safety of their users seriously.
Turo requires all car owners to maintain their vehicles in safe, road-ready condition.
They even have a partnership with Jiffy Lube to offer discounts on vehicle maintenance! In addition, all Turo trips include 24/7 roadside assistance, so help is always a phone call away. 
On the insurance front, Turo provides a range of protection plans that you can choose from based on your comfort level. In addition, these plans offer varying levels of liability insurance and physical damage protection.
Fair, on the other hand, does not directly offer insurance. Instead, they require your auto insurance that meets the state's minimum coverage requirements. However, Fair's all-inclusive payment does cover routine maintenance and a limited warranty, which can give you peace of mind on the road.
So, regarding safety and compliance, Turo and Fair have their bases covered. 
But as always, reading the fine print and ensuring you're comfortable with the policies before committing is essential. 
Practical Advice and Tips for Users
Now, let's arm you with practical tips for using Turo and Fair. 
When using Turo
Check the car owner's reviews.
A good track record can give you peace of mind.
Inspect the car before and after the trip.
Documenting the car's condition can help avoid disputes.
Check the mileage limits and late return policy.
Avoiding extra charges is always a good idea!
When using Fair
Read the fine print.
Ensure you understand all the costs of your monthly payment.
Consider your driving needs.
Fair may not be the best option if you prefer brand-new cars or need a car temporarily.
Stay on top of maintenance.
While Fair covers routine maintenance, it's still up to you to schedule it.
Conclusion
Turo offers a treasure trove of car options and the personal touch of peer-to-peer rental. On the other hand, Fair provides a simple, flexible, all-inclusive lease with a few swipes of your phone.
But here's the deal: There's no one-size-fits-all answer. The best platform for you depends on your individual needs and preferences. Do you value variety and personal interaction? Turo might be your ride. Prefer a one-stop shop for leasing pre-owned cars? Fair could be your ticket.
The choice is yours, traveler. Choose your ride, hit the road, and enjoy the journey! 
Frequently Asked Questions
What is the main difference between Turo and Fair?
Turo is a peer-to-peer car-sharing platform that enables car owners to rent out their vehicles to others.
On the other hand, Fair offers a flexible lease for pre-owned cars with a comprehensive package that includes routine maintenance and roadside assistance.
Are the cars on Turo and Fair insured?
Yes, both Turo and Fair provide insurance coverage.
Can I rent any type of car from Turo or Fair?
Turo offers various cars to rent, from everyday sedans to luxury sports cars, depending on what the hosts list.
Fair offers pre-owned cars that are inspected and reconditioned, providing reliable and affordable options for its users.
Which is more affordable, Turo or Fair?
The cost can vary greatly depending on the type of car, location, and duration of the rental or lease.
Turo can potentially be more affordable for short-term rentals, while Fair may offer better value for long-term usage due to its all-inclusive package.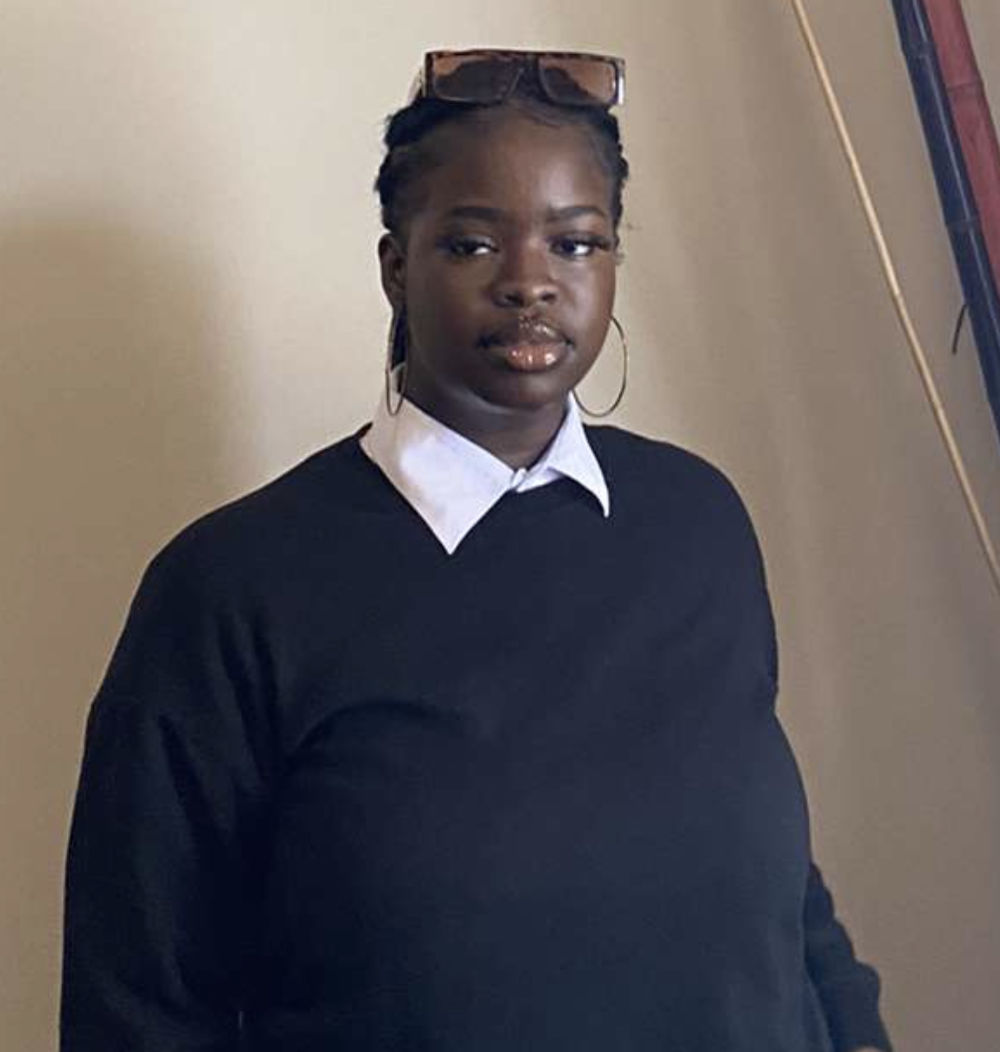 Nzoputa has been writing for Rentalero since day one and is one of our most experienced members when it comes to the rental industry. For her, nothing beats Uber!
Advertising links are marked with *. We receive a small commission on sales, nothing changes for you.