Sada and Turo are two popular car rental platforms that make it easy for car owners to rent their vehicles to people needing transportation. While they may seem similar, the two have some key differences.
In this article, we'll dive into the specifics of both Sada and Turo, highlighting their unique features and benefits.
You'll better understand which platform fits your car rental needs by the end.
Let's dive in!
Advertising links are marked with *. We receive a small commission on sales, nothing changes for you.
Key Takeaways
Sada and Turo are popular peer-to-peer car rental platforms with differing origins and business models.
Both platforms offer a variety of vehicle types and models, but their geographical coverage and market presence vary.
Pricing, fees, and insurance options differ between Sada and Turo, impacting the overall rental costs.
User experience, including the booking process, customer service, and renter/host reviews, is crucial in choosing between the platforms.
Assessing individual needs and preferences and weighing factors like cost, convenience, and vehicle selection will help determine the right platform for renters and hosts.
| Feature/Service | Sada | Turo |
| --- | --- | --- |
| Business Model | Traditional car rental company | Peer-to-peer car rental platform |
| Availability | Primarily in the US | USA, Canada, UK |
| Number of Vehicles | Limited to Sada's fleet | Over 350,000 vehicles |
| Vehicle Types | Newer, well-maintained vehicles | Various types, from economy to luxury |
| Geographical Coverage | Major US cities | US, Canada, UK |
| Pricing | Fixed pricing structure | Car owners set their own rental prices |
| Fees | No additional service fees | Service fees for renters and hosts (e.g. young driver fee) |
| Insurance Coverage | Basic coverage included, upgrade options | Multiple plans with varying coverage |
| User Experience | Traditional rental experience | Community-driven platform with reviews |
| Booking Process | Online reservation, similar to traditional | Search, request, and communicate with host |
| Customer Service | Phone and email support | 24/7 support via phone, email, live chat |
Background and Business Models
Sada and Turo started with a mission to revolutionize the car rental industry. Turo, founded in 2010, has quickly gained traction and established itself as a major player in the peer-to-peer car rental market. 
Sada, a newer entrant, is quickly making a name for itself with its innovative approach and expanding customer base.
Both platforms have experienced significant growth over the years. As a result, Turo now operates in several countries, including the US, Canada, and the UK. At the same time, Sada continues to expand its presence, primarily focusing on the US market for now.
Key differences in their business models
While both Sada and Turo offer a platform for car owners to rent out their vehicles, their business models have some notable differences. 
Turo focuses on a peer-to-peer model, connecting car owners directly with renters. This allows for a more personalized experience, as renters can choose from various vehicles and communicate directly with the owner.
Sada, on the other hand, operates more like a traditional car rental company. They maintain a fleet of vehicles rented out to customers through their platform. 
This means that renters interact less directly with car owners, and the available vehicles are limited to those in Sada's fleet.
Vehicle Selection and Availability
Both Sada and Turo have plenty to offer regarding vehicle selection and availability.
Range of vehicle types and models
With its peer-to-peer model, Turo boasts various vehicles, from luxury sports cars to practical family sedans. 
Renters can find everything from vintage classics to the latest electric models, making it easy to find the perfect car for any occasion.
While not as diverse as Turo's, Sada's fleet offers a solid range of options. In addition, they primarily focus on newer, well-maintained vehicles, ensuring renters can access reliable transportation.
Geographical coverage and market presence
Turo has a strong market presence in the US, Canada, and the UK, with plans to expand globally. 
This wide geographical coverage makes it easy for renters to find a suitable vehicle, no matter where they are located.
While not as widespread as Turo, Sada is rapidly growing its presence in the US market. 
They operate in several major cities and continue expanding into new locations. As they grow, renters can expect increased availability and coverage from Sada.
Pricing and Fees
Rental costs and fee structures
Turo allows car owners to set their own rental prices, allowing them to charge competitive rates based on factors like location, vehicle type, and demand. 
Depending on the car and rental duration, renters can expect to find a wide range of prices. Turo also charges a service fee to both renters and hosts, which helps cover the cost of platform maintenance and support.
Sada, operating like a traditional car rental company, offers a fixed pricing structure based on vehicle type and duration. 
Their prices are generally competitive with other car rental services, and they often offer discounts and promotions to attract customers. In addition, Sada doesn't charge additional service fees, making their pricing more straightforward.
Insurance options and coverage
Insurance is an important consideration when renting a car, and both Sada and Turo offer options to ensure renters and hosts are protected. 
Turo provides several insurance plans to choose from, each with varying levels of coverage and deductible amounts. 
Renters can select the plan that best suits their needs, while Turo's commercial insurance policy covers hosts.
Sada includes insurance coverage in their rental fees, with options to upgrade to more comprehensive plans for an additional cost. 
Both renters and hosts can feel secure knowing they are protected in case of an accident or damage.
User Experience
The booking process and ease of use
The booking process for both Sada and Turo is designed to be user-friendly and efficient. Turo's platform allows renters to search for vehicles based on location, price, and vehicle type. 
Once a suitable car is found, renters can request a booking and communicate with the host to arrange pick-up and drop-off. 
The entire process is managed through Turo's platform, making it easy and seamless.
Sada's booking process is similar to that of a traditional car rental company. Customers can search for available vehicles, select their preferred rental dates, and complete reservations online. 
Sada's platform is straightforward to navigate, ensuring a hassle-free experience.
Customer service and support
Both Sada and Turo prioritize customer satisfaction and offer dedicated support teams to assist with any issues that may arise. In addition, Turo's customer support is available 24/7, with phone, email, and live chat support options. 
Sada also offers customer service through phone and email, ensuring customers can help when needed.
Renter and host reviews
One of the key features of Turo's platform is the ability for renters and hosts to leave reviews after each rental. This helps build trust within the community and allows both parties to make informed decisions when choosing a car or renter. 
While not offering a peer-to-peer review system, Sada still focuses on customer satisfaction and works to ensure that renters have a positive experience.
Pros and Cons of Sada and Turo
Advantages of renting with Sada
Sada offers several benefits for renters, including:
Straightforward pricing
Sada's fixed pricing structure eliminates guesswork and makes comparing costs with other rental services easy.
Insurance coverage is included.
Basic insurance is included in the rental fee, providing peace of mind for renters.
Traditional rental experience
Those who prefer a familiar car rental process will appreciate Sada's approach, similar to other traditional rental companies.
Advantages of renting with Turo
Renting with Turo also has its perks, such as:
Unique vehicle selection
Turo's peer-to-peer model allows for various vehicles, including luxury, classic, and specialty cars.
Flexible pricing
Car owners set their own rental rates, which can lead to competitive pricing and potential savings for renters.
Community-driven platform
The review system on Turo promotes trust and accountability among users, ensuring a positive rental experience.
Potential drawbacks for each platform
While both platforms have advantages, there are potential drawbacks to consider:
Sada
Limited vehicle selection compared to Turo and the lack of a review system may make it harder for renters to gauge the quality of a specific car or rental location.
Turo
Insurance options can be more complex than with traditional rental companies, and the variability in pricing might make it challenging to find the best deal.
Conclusion
In conclusion, Sada and Turo each provide unique car rental experiences. Sada offers a traditional rental experience with straightforward pricing and insurance, while Turo's peer-to-peer model allows for a diverse range of vehicles and flexible pricing.
Ultimately, the best platform for your car rental needs will depend on your preferences, budget, and desired vehicle type. 
Take the time to carefully consider the pros and cons of each platform, and confidently choose the option that best aligns with your individual needs. 
Happy car renting!
Frequently Asked Questions
Can I list my car on Sada and Turo or choose one platform?
Yes, you can list your car on both Sada and Turo, as there is no exclusivity requirement for either platform.
Are there any vehicle restrictions for listing a car on Sada or Turo?
Sada and Turo have specific vehicle eligibility requirements, such as age, mileage, and condition. Check their respective websites for detailed criteria.
How do cancellation policies differ between Sada and Turo?
Cancellation policies vary between Sada and Turo, with each platform offering different levels of flexibility. Review their cancellation policies on their websites for specifics.
What measures do Sada and Turo take to ensure the safety of their renters and hosts?
Sada and Turo prioritize safety by conducting background checks on renters, offering insurance coverage options, and providing vehicle maintenance and cleanliness guidelines.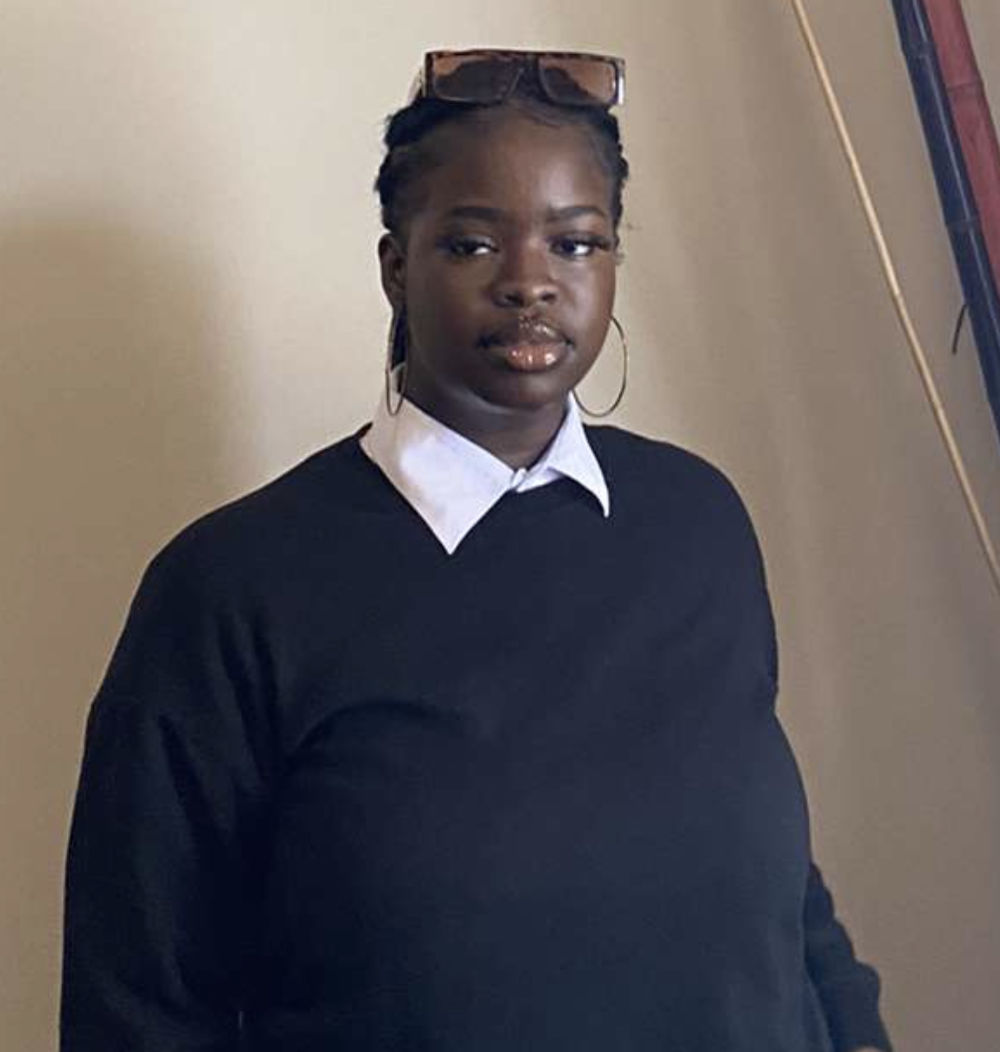 Nzoputa has been writing for Rentalero since day one and is one of our most experienced members when it comes to the rental industry. For her, nothing beats Uber!
Advertising links are marked with *. We receive a small commission on sales, nothing changes for you.