If you're planning a trip to Phoenix and considering using Turo to rent a car, you're in the right place. 
Picking the right car for your Phoenix adventure is crucial for a comfortable, enjoyable, and hassle-free experience. 
In this article, we'll help you discover the best Turo cars for different types of trips in Phoenix, whether it's for exploring the bustling city, going on an epic road trip, or traveling with a group of family or friends. 
Advertising links are marked with *. We receive a small commission on sales, nothing changes for you.
Best Turo Cars for City Exploration
Let's discuss the best Turo cars for city exploration, focusing on compact, fuel-efficient vehicles, electric and hybrid options, and our top recommendations:
Compact and Fuel-Efficient Vehicles
When navigating the bustling streets of Phoenix, compact cars are your best friends. They're easy to park, fuel-efficient, and perfect for weaving through traffic. 
Here are some top picks:
Honda Fit
This small hatchback is surprisingly spacious, offers excellent fuel efficiency, and is a breeze to park in tight spaces.
Toyota Yaris
A reliable, fuel-efficient choice that provides a comfortable ride and easy maneuverability.
Electric and Hybrid Options
For those who care about the environment or want to save on fuel costs, electric and hybrid vehicles are great options. Here are some recommendations:
Nissan Leaf
This all-electric vehicle boasts a decent range, making it perfect for exploring Phoenix without worrying about gas stations.
Chevrolet Volt
A plug-in hybrid that offers both electric and gas power, providing the best of both worlds for city exploration.
Best Turo Cars for Road Trips and Outdoor Adventures
Phoenix is surrounded by stunning landscapes and offers countless outdoor adventures. However, to make the most of your trip, you'll need the right car to handle everything from road trips to off-road excursions. 
SUVs and Off-Road Vehicles
For those who want to explore the great outdoors or take long road trips, an SUV or off-road vehicle is the way to go. These cars offer ample space, comfort, and the ability to tackle rough terrain. 
Consider these options:
Jeep Wrangler
A true off-road icon, the Wrangler is perfect for tackling trails and exploring the beautiful Arizona landscape.
Subaru Outback
With its all-wheel drive and spacious interior, the Outback is an excellent choice for road trips and outdoor adventures.
Convertibles and Sports Cars
If you're looking for a thrilling driving experience and want to enjoy the warm Phoenix weather, consider renting a convertible or sports car. These vehicles add a touch of excitement to your trip, making for unforgettable memories. 
Check out these options:
Ford Mustang Convertible
A classic American muscle car that offers a thrilling driving experience and lets you soak up the sun.
Chevrolet Camaro Convertible
Another iconic American sports car with a powerful engine, perfect for cruising through the desert.
Top Factors to Consider When Renting a Turo Car in Phoenix
When choosing the perfect Turo car for your Phoenix trip, there are several factors to keep in mind. 
Climate and Weather Conditions
Phoenix is known for its hot desert climate, sizzling summers, and mild winters. So, depending on the time of your visit, you'll want to consider the following:
Air conditioning
Make sure the car you rent has a well-functioning air conditioning system to keep you cool and comfortable during the scorching summer months.
Sun protection
Opt for a car with tinted windows or sunshades to protect you from the intense sun rays.
All-terrain capabilities
If you plan to explore the beautiful desert landscapes around Phoenix, consider renting a car with off-road capabilities and good ground clearance.
Trip Purpose and Duration
The purpose and duration of your trip play a crucial role in selecting the right Turo car for your Phoenix adventure:
City exploration
If you're mainly staying within the city limits, a compact car or a sedan is a great choice for easy parking and maneuvering through the busy streets.
Road trips
Planning a long road trip? Choose a car with good fuel efficiency and a comfortable interior for those extended drives.
Special occasions
If you're visiting Phoenix for a special event, like a wedding or a business conference, consider renting a luxury car or a convertible to make your experience even more memorable.
Number of Passengers and Luggage Space
Lastly, think about the number of passengers and the amount of luggage you'll have during your trip:
Solo travelers or couples: A compact car or a sedan is perfect for those traveling alone or with a partner, offering enough space without sacrificing fuel efficiency.
Families or larger groups: For families or groups of friends, opt for an SUV, minivan, or even a passenger van to ensure everyone has enough room to sit comfortably and store their luggage.
Outdoor enthusiasts: If you plan outdoor activities like hiking or biking, choose a car with ample cargo space to accommodate your gear.
Tips for Renting a Turo Car in Phoenix
Here are a few tips for renting a Turo car in Phoenix:
Reading reviews and comparing options
When exploring the best Turo cars in Phoenix, reading reviews from other renters and comparing different options is essential. This will give you a better idea of what to expect from a particular car and its owner. 
Reviews provide valuable insights into the car's performance, reliability, and overall rental experience, which can help you make a well-informed decision.
Don't just rely on the car's star rating – take the time to read through individual comments and look for recurring themes or potential issues. 
Consider the following when comparing options:
Rental price
Mileage limitations
Availability and flexibility
Vehicle features and amenities
Owner's responsiveness and communication
Considering additional insurance coverage
When renting a car on Turo, you must understand the insurance coverage available to you. 
Turo offers various protection plans, including liability, physical damage, and wear and tear coverage. While some renters may be comfortable with the minimum protection, it's worth considering additional insurance coverage for added peace of mind, especially if you're planning an adventurous road trip or have little experience driving in the Phoenix area.
Communicating with car owners
Open communication with the car owner is crucial for a smooth Turo rental experience.
Reach out to the owner before booking to ask any questions you may have about the car, its features, or the rental process. Car owners are typically happy to help and can provide valuable insights and advice.
During the rental period, communicate with the owner and notify them of any issues or changes in your plans or if you need assistance.
Building a positive relationship with the car owner can lead to a better rental experience and make them more likely to accommodate your needs.
Conclusion
This article explored the top factors to consider when renting a Turo car in Phoenix.
We also shared essential tips for a seamless rental experience, including reading reviews, considering additional insurance coverage, and communicating with car owners.
Now that you better understand what to look for in a Turo car rental in Phoenix, you're all set to find the perfect vehicle for your needs.
So embrace the freedom of exploring this beautiful desert city and its surroundings in a car that suits your preferences and budget!
Frequently Asked Questions
How does Turo work in Phoenix?
Turo is a peer-to-peer car rental platform that allows you to rent cars from local car owners in Phoenix, giving you a personalized and flexible car rental experience.
Are there any specific requirements for renting a car through Turo in Phoenix?
You must be at least 21, have a valid driver's license, and pass Turo's verification process. Some car owners may have additional requirements or restrictions.
How do I choose the right Turo car for my trip to Phoenix?
Consider factors like your trip's purpose, budget, comfort and convenience, and fuel efficiency when choosing a Turo car in Phoenix.
Do I need to purchase insurance when renting a car through Turo in Phoenix?
Turo offers various protection plans, including liability insurance, physical damage protection, and roadside assistance. You can choose the plan that best fits your needs and budget.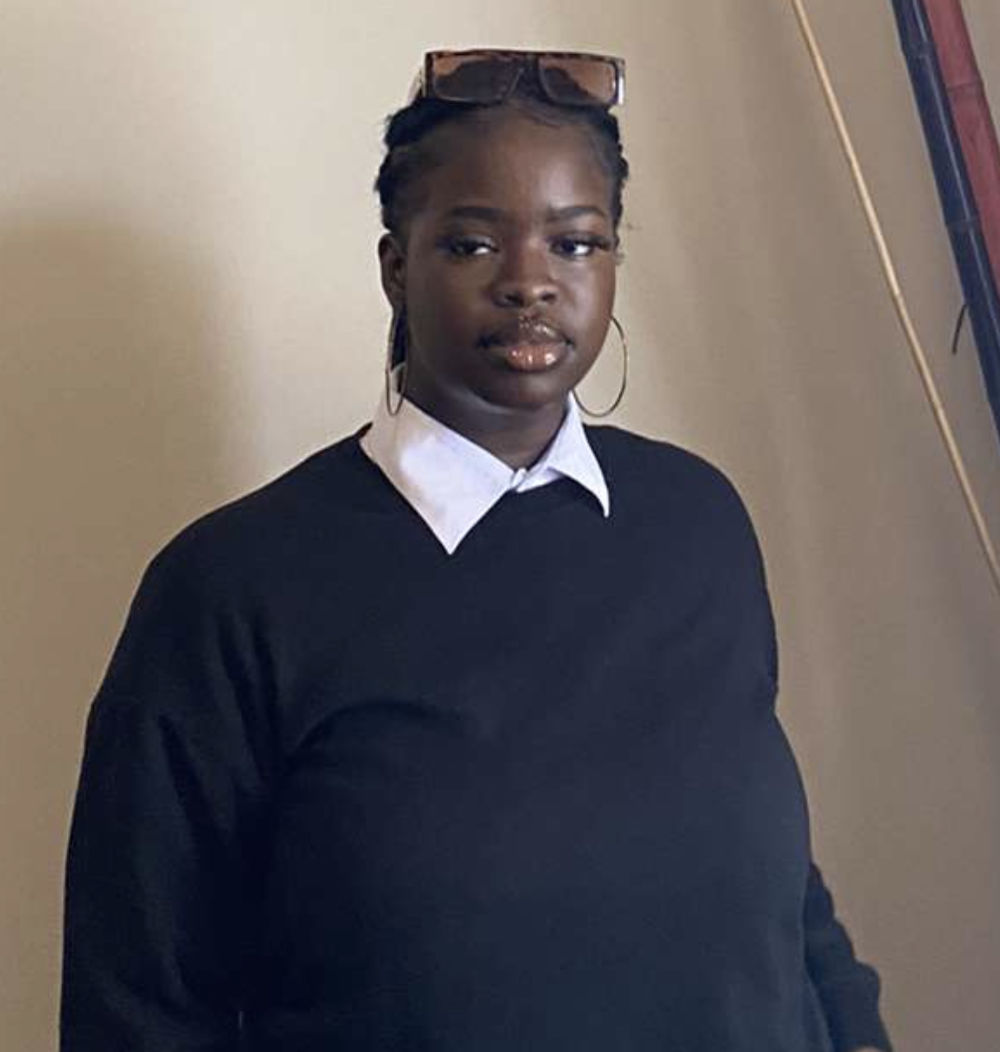 Nzoputa has been writing for Rentalero since day one and is one of our most experienced members when it comes to the rental industry. For her, nothing beats Uber!
Advertising links are marked with *. We receive a small commission on sales, nothing changes for you.