So, you're in the game for a car rental, right? 
You've probably heard of Turo and Maven. Two big players in the car-sharing field, Turo is all about connecting car owners with people who need a ride. 
Maven, on the other hand, is GM's baby, offering cars straight from the manufacturer. But which one's the best fit for you? 
In this article, we'll discuss everything you need to know to make an informed choice between Turo vs. Maven.
Advertising links are marked with *. We receive a small commission on sales, nothing changes for you.
Key Takeaways
Turo offers various cars, including unique and luxury vehicles, while Maven focuses on GM vehicles, providing a more consistent experience.
Turo's protection plans are optional and come at an additional cost, whereas Maven includes insurance in its hourly pricing.
Turo's flexibility makes it great for those who want a unique rental experience, while Maven is perfect for those who prefer a straightforward, quality-assured rental process.
Checking car reviews, owner profiles, mileage limits, and cancellation policies is important when using Turo. While with Maven, be aware of hourly pricing and pick-up/return locations.
The best platform for you depends on your preferences and travel plans. Weigh the pros and cons of Turo and Maven to find the perfect ride for your journey.
| Feature | Turo | Maven |
| --- | --- | --- |
| Business model | Peer-to-peer car-sharing platform | Car-sharing and mobility service |
| Availability | US, Canada, UK, and Germany | Currently suspended* |
| Vehicle selection | Wide range of privately-owned vehicles | Limited to GM vehicles (when active) |
| Pricing | Varies based on vehicle and location | Flat hourly or daily rates |
| Insurance coverage | Liability and physical damage insurance | Liability and collision insurance |
| Age requirement | 21 years old (25 in certain cases) | 18 years old |
| Membership fee | No membership fee | No membership fee |
| Fuel policy | Owners set their own fuel policy | Fuel included in rental price |
| Mileage limits | Vary by owner, typically includes daily cap | Set by Maven, typically includes cap |
| Customer support | Phone, email, and chat support | Phone, email, and chat support |
| Mobile app | Available for iOS and Android devices | Available for iOS and Android devices |
| Extras | GPS, child seats, bike racks (additional fee) | GPS, OnStar, and 4G LTE Wi-Fi |
*Note: Maven suspended its operations in 2020. At the time of writing, it is not active. The information provided for Maven is based on when the service was active.
What is Turo?
Turo, founded in 2009 as RelayRides, is a car-sharing giant that transformed the game. It's like Airbnb but for cars. Private car owners list their rides, and you and I can rent them. 
So, how does this magic happen?
How Turo Works: Step-by-Step Guide
Step 1
Head over to Turo's website or download their app. Set up an account. It's as easy as pie!
Step 2
Search for a car. You can filter by location, date, car type, and more. But first, find the one that revs your engine.
Step 3
Once you've got your eyes on a ride, hit "Book." You'll need to wait for the owner to confirm.
Step 4
Meet the car owner (or the car if it has a remote handover). Check the car, sign off on its condition, and off you go!
Step 5
When your trip's over, return the car in the same condition in which you got it. Fill up the gas, and make sure it's as clean as when you first met.
Step 6
Finally, leave a review. Help the community by sharing your experience.
And voila, you've just navigated Turo!
What is Maven?
Maven's a relatively new kid on the block, born in 2016 from the minds at General Motors (GM). But, unlike Turo, with Maven, you're renting directly from GM. So, you're guaranteed a newer, well-maintained ride.
How Maven Works: Step-by-Step Guide
Step 1
Create an account on Maven's website or an app like Turo. It's a breeze!
Step 2
Search for available cars. Maven's fleet is all GM, so if you're a Chevy, Buick, GMC, or Cadillac fan, you're in luck.
Step 3
Have you found a car you love? Reserve it! With Maven, there's no waiting for owner approval.
Step 4
When picking up your car, just use the Maven app to unlock it. No keys, no fuss!
Step 5
Enjoy your ride. When you're done, return the car to where you picked it up, fill the tank, and tidy it up.
Step 6
Lock the car with the app, and you're done! Don't forget to leave a review.
Comparing Turo and Maven
How do Turo and Maven stack up regarding coverage, car selection, pricing, and user experience? Let's dive in!
Coverage and Availability
Turo has a broader reach. With its presence in over 5,500 cities across the US, Canada, the UK, and Germany, chances are Turo's got you covered. Maven, on the other hand, is a bit more exclusive. You'll find Maven in about 17 cities in the US and Canada. So, you might need to check if your city is on the list.
Vehicle Selection
Turo's fleet is as diverse as it gets. From humble Honda Civics to flashy Ferraris, there's a ride for every style and budget. 
Maven's selection, while less varied, guarantees quality. Since you're renting from GM, you can expect newer models from Chevrolet, Buick, GMC, or Cadillac. 
All cars have modern amenities like Apple CarPlay and unlimited 4G LTE WiFi.
Pricing
Prices on Turo can vary a lot, depending on the car and the owner. You might score a bargain or pay a premium. Always check the total cost, including any fees and extras.
Maven's pricing is more straightforward. You pay by the hour or day, including insurance. As a result, there's less variability, making it easier to budget.
User Experience
Both platforms offer a user-friendly experience with intuitive websites and apps. But there are differences. With Turo, you must wait for the owner to approve your booking. Maven, however, gives you an instant booking confirmation.
As agreed with the owner, Turo offers more flexibility in pick-up and return locations. However, Maven requires you to return the car to where you picked it up.
Pros and Cons of Turo
So, what makes Turo shine? Here's the lowdown:
Pros of Turo
Huge variety of cars to choose from
Widespread availability
Flexible pick-up and drop-off locations
Cons of Turo
Prices can be unpredictable.
Waiting for owner approval can be a drag.
The quality of cars can vary.
Pros and cons of Maven
Let's now flip the coin and check out Maven.
Pros of Maven
The quality and condition of cars are guaranteed.
Straightforward pricing with insurance included.
Instant booking confirmation.
Cons of Maven
Limited availability and car selection.
Less flexibility in pick-up and return locations.
Hourly pricing can add up on longer trips.
Safety Measures and Policies: Turo vs. Maven
Turo requires all car owners to maintain their vehicles in safe, road-ready condition. Car owners are also asked to clean and sanitize their cars between trips. On the insurance front, Turo provides up to $1 million in liability insurance to car owners, while renters can choose from a range of protection plans.
Being part of GM, Maven ensures that all its cars are in top shape. In addition, Maven's team cleans and maintains each car, providing extra peace of mind. As for insurance, Maven has you covered. All Maven rentals include insurance, although you can use your own.
Reviews and Ratings: What Are Users Saying?
So, what do users say about Turo and Maven?
Turo reviews highlight the variety of cars, ease of booking, and chance to drive unique vehicles. But some users mention car condition inconsistencies and varying customer service levels.
Maven users often praise the quality of cars, the simplicity of pricing, and the seamless booking process. However, limited availability and a lack of flexibility in return locations are points of critique.
Practical Advice and Tips for Users
Ready to rev up the engines and hit the road? Here are a few tips to make your ride smoother.
Tips for using Turo
Always read car reviews and owner profiles before booking.
Don't forget to double-check the mileage limits and cancellation policy.
Consider whether you need Turo's protection plans or your insurance covers you.
Tips for using Maven
Remember Maven's hourly pricing, so plan your rental duration wisely.
Pay attention to the specific pick-up and return locations; they might not be as flexible as you'd like.
Maven includes insurance, but it's always good to know what's covered.
Conclusion
Turo is all about flexibility, variety, and unique car experiences. It's a great fit if you're adventurous and love having many options. On the other hand, Maven offers consistency, simplicity, and quality assurance. If you prefer a no-frills, straightforward rental experience, Maven could be your go-to.
Remember, the best platform for you is the one that fits your needs, preferences, and travel plans. So whether you pick Turo or Maven, as long as it gets you where you need to go, it's the perfect ride. 
Buckle up and enjoy the journey! 
Frequently Asked Questions
Can I rent any type of car on Turo and Maven?
You can find various cars on Turo, from everyday rides to luxury sports cars. Maven, on the other hand, offers GM vehicles in top-notch condition. The variety might not be as wide, but the quality is a sure bet.
Is insurance included when I rent a car on these platforms?
Yes, and no. Maven includes insurance in its pricing, but Turo offers different protection plans you can choose from at an additional cost. Or, you can use your car insurance if it covers rentals.
What should I look out for when booking a car on Turo?
Always read car reviews and owner profiles before you book. Check the mileage limits and cancellation policy too. These can vary a lot from car to car.
How does Maven's pricing work?
Maven's pricing is hourly, which includes insurance. So, plan your trip duration wisely. Longer trips can add up quickly, but it could be a good deal for short trips.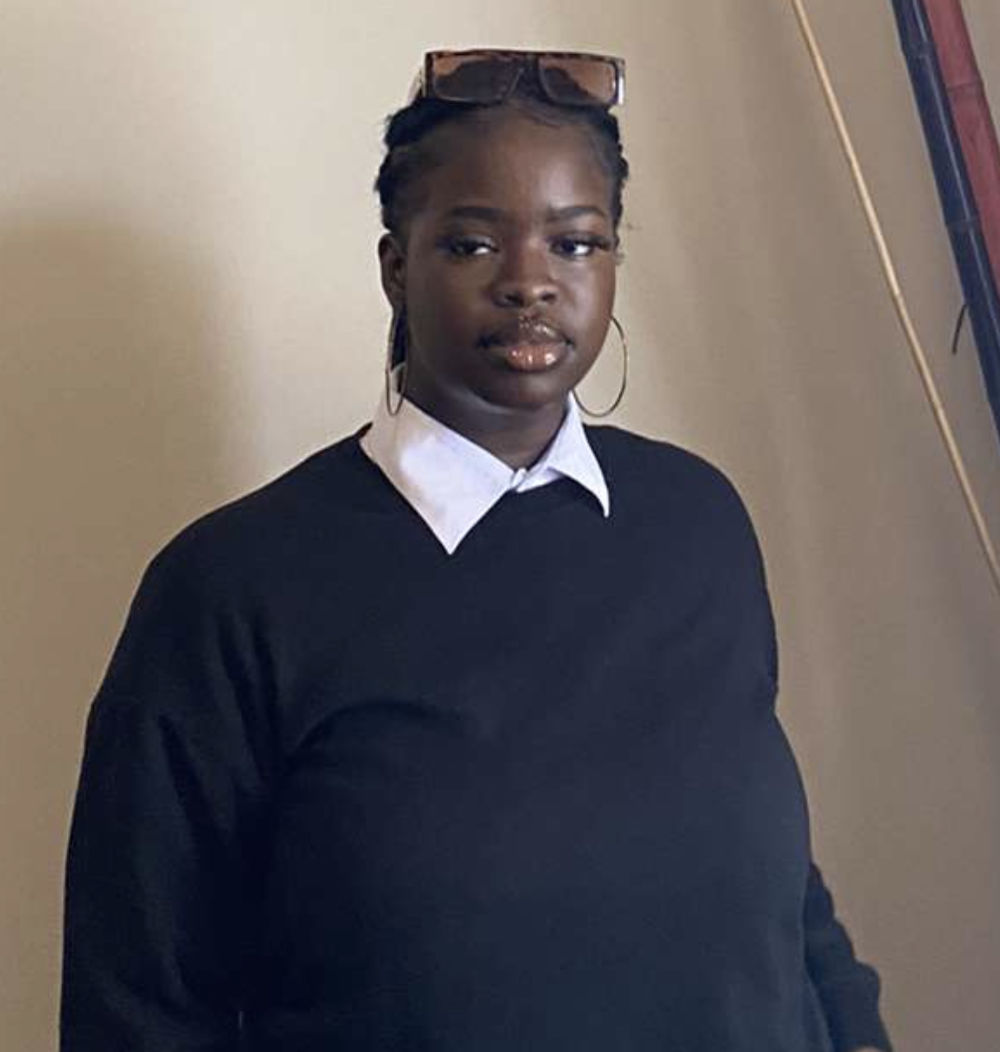 Nzoputa has been writing for Rentalero since day one and is one of our most experienced members when it comes to the rental industry. For her, nothing beats Uber!
Advertising links are marked with *. We receive a small commission on sales, nothing changes for you.