Uber Black is the posh side of Uber, the perfect description for Luxury rides at your fingertips. But what is the best car for this deluxe service?
In this article, you will discover the perfect car picks for Uber Black as we answer the following:
The best luxury cars that meet Uber Black's top-tier standards.
Popular brand models that Uber Black drivers mostly use.
SUVs that elevate the Uber Black experience.
To break it down, after reading this, you'll know exactly what car to pick if you're thinking of driving for Uber Black.
Advertising links are marked with *. We receive a small commission on sales, nothing changes for you.
Key Takeaways
Uber Black prioritizes luxury and quality, setting high standards for vehicles.
Different cities have distinct vehicle requirements, so local research is vital.
The car choice reflects the premium nature of the Uber Black service.
Emphasizing safety and modern features is essential for an optimum passenger experience.
A well-chosen vehicle can greatly enhance the experience for both driver and rider.
In short: Here is a table with the best cars for Uber Black…
| Car Model | Manufacturer |
| --- | --- |
| Audi A8L | Audi |
| BMW 7 Series | BMW |
| Cadillac CT6 Platinum | Cadillac |
| Genesis G90 5.0 Ultimate | Genesis |
| Infiniti Q70L | Infiniti |
| Cadillac Escalade | Cadillac |
| BMW X7 | BMW |
| BMW 5-Series | BMW |
| BMW 7-Series | BMW |
| Audi A6 | Audi |
| Audi Q7 | Audi |
| Lexus LS | Lexus |
| Mercedes-Benz S-Class | Mercedes-Benz |
Top Luxury Sedans For Uber Black
Regarding Uber Black, quality and class matter; with passengers expecting a premium experience, your choice of vehicle is critical. Here are the best luxury sedans that fit the bill.
Audi A8L
Audi A8L leads the pack for several reasons. Notably, it's recognized for its exceptionally smooth ride. The interior is spacious, allowing passengers to relax during their journeys. It combines efficiency with elegance, making it a top pick for many Uber Black drivers.
BMW 7 Series
The BMW 7 Series is synonymous with luxury. Its remarkable features set it apart. It provides a seamless ride, ensuring passengers travel in comfort. Moreover, it's built with advanced technology, ensuring safety and luxury.
Cadillac CT6 Platinum
The Cadillac CT6 Platinum isn't just a car; it's a statement. It boasts a sleek exterior that exudes sophistication. On the inside, it's spacious, ensuring that passengers have ample room. Its design and features align perfectly with the expectations of Uber Black users.
Genesis G90 5.0 Ultimate
The Genesis G90 5.0 Ultimate is a great fit for those who value tranquility. One of its standout features is its quiet cabin. Passengers can enjoy peaceful rides free from external noises. The vehicle also scores high on comfort, ensuring that trips are relaxing.
Infiniti Q70L
The Infiniti Q70L wraps up our list, but it holds its own. It offers ample space and is designed for comfort. Its exterior design is sleek, matching the premium nature of the service.
Popular Models By Brands For Uber Black
Beyond the luxury sedans, many Uber Black drivers look for specific models from renowned brands. The brands we'll touch on have gained trust for their elegance, durability, and luxury blend. Here are the most preferred models:
Acura
Models: MDX, RLX, and RL.
Acura vehicles, known for their refined features, have won many over. Their rides are comfy, with interiors that spell luxury. MDX, RLX, and RL stand out for Uber Black service. These models balance performance with passenger comfort.
Audi
Models: A6, Q7.
Audi continues to set high standards in the luxury car space. The A6 and Q7 are top picks for Uber Black. They offer plush interiors and comfy rides. These cars ensure passengers travel in style and at ease.
BMW
Models: 5GT, X5.
BMW cars spell class. The 5GT and X5 are popular among Uber Black drivers for a reason. They promise luxury and offer a seamless driving experience. Their interiors are designed for passenger relaxation.
Cadillac
Models: DTS, XTS, and CTS.
Cadillac cars are a blend of tradition and innovation. Uber Black drivers prefer models like the DTS, XTS, and CTS. They're more than just cars; they're a luxury experience. They offer spacious interiors, ensuring a top-tier ride.
Infinity
Models: Q50, QX56, and QX80.
Infinity cars strike the perfect balance between elegance and functionality. The Q50, QX56, and QX80 models are Uber Black favorites. They promise luxury coupled with state-of-the-art features. The rides are smooth, and the interiors are lavish.
Jaguar
Models: XF, XJ.
Jaguar is a brand that oozes style. The XF and XJ models, in particular, stand tall in the Uber Black category. They ensure passengers travel with grace and comfort. Their sleek and stylish interiors offer an unmatched experience.
Lexus
Models: LS, GS.
Lexus is synonymous with luxury. The LS and GS models are the top choices for Uber Black. They offer exquisite interiors and a ride quality that's second to none. Passengers can expect a blend of comfort and class.
Best SUVs For Uber Black
Uber Black isn't just about sedans. Sometimes, riders prefer roomier rides that pack luxury into every corner. That's where SUVs come into the picture. They offer more space without compromising on the posh experience that Uber Black promises.  Here are the top SUVs on the list that have caught the attention of Uber Black drivers:
Chevrolet
Models: Suburban, Tahoe.
Chevrolet has been a trusted name in the auto world for a long time. Their SUVs, especially the Suburban and Tahoe, are no exceptions. They offer lots of room, making them ideal for groups or those with luggage. Riders love the comfy seats and the smooth journey these SUVs offer.
Cadillac Escalade
The Escalade is in a class of its own. It screams luxury from every angle. Step inside, and you're greeted with plush interiors. And the ride is as smooth as butter. It's got space, style, and all the high-end features you'd expect.
Lincoln Navigator
Lincoln is a name often linked with luxury, and the Navigator upholds that reputation. It offers a vast interior space, ensuring passengers never feel cramped. The ride is super comfy, making every journey pleasant.
Plus, it has this elegant look that riders love.
Factors To Consider Before Choosing A Vehicle For Uber Black
Selecting the perfect car for Uber Black isn't just about style and luxury. Practical factors play a crucial role, too. Before you make that purchase, it's essential to weigh several elements. Here's what you need to keep in mind:
Location-Specific Requirements
Each region or city might have its criteria for vehicles. What works in one city might not work in another. For instance, some cities might be okay with a 4-year-old luxury car, and others might want it to be no older than two years. So always check the local rules.
Consult With Uber
Before investing in a vehicle, it's wise to consult with your local Uber office. They can provide insights about your area's specific requirements for Uber Black. This step ensures that you're fully aligned with their guidelines.
Passenger Experience
Always keep the passenger in mind. They're choosing Uber Black for a reason. They want luxury. They want space. They want a smooth ride. When picking a vehicle, imagine yourself in the back seat. Would you enjoy the ride? If the answer is yes, you're on the right track.
Emphasize Comfort Alongside Size
While spaciousness is important, comfort shouldn't be overlooked. Features such as leather seats, noise isolation, and a smooth suspension can significantly enhance the ride quality for passengers.
Modern Amenities And Safety
Incorporate vehicles that have up-to-date technology and safety features. Automated safety options, climate control, and modern amenities can enhance the passenger experience.
Conclusion
Choosing the perfect car for Uber Black is a thoughtful decision. It goes beyond just luxury; it's about ensuring the comfort and satisfaction of passengers.
Different cities have unique requirements, so always check the local guidelines. Uber Black is a premium service, and the vehicle should reflect that level of quality. Safety and modern features are essential to ensuring passengers have a seamless experience.
With the right choice, every ride can be an outstanding experience for both the driver and the passenger. Make an informed decision and elevate your Uber Black service.
Frequently Asked Questions
What exactly is Uber Black?
Uber Black is the luxury segment of Uber, offering riders premium vehicles for a more refined and posh experience.
Can any luxury car be used for Uber Black?
Not necessarily. While luxury is a priority, Uber Black has specific vehicle standards and requirements, which might vary from city to city.
Do SUVs qualify for Uber Black or only sedans?
Both luxury sedans and SUVs can qualify for Uber Black, provided they meet the set standards and offer the expected deluxe experience.
What are the top brands preferred by Uber Black?
Some top brands include Audi, BMW, Cadillac, and Lexus, among others, with specific models from these brands being popular choices.
How do I know if my vehicle meets the requirements for Uber Black in my city?
Before making any commitments, it's recommended to consult your local Uber office to understand the specific requirements for your region.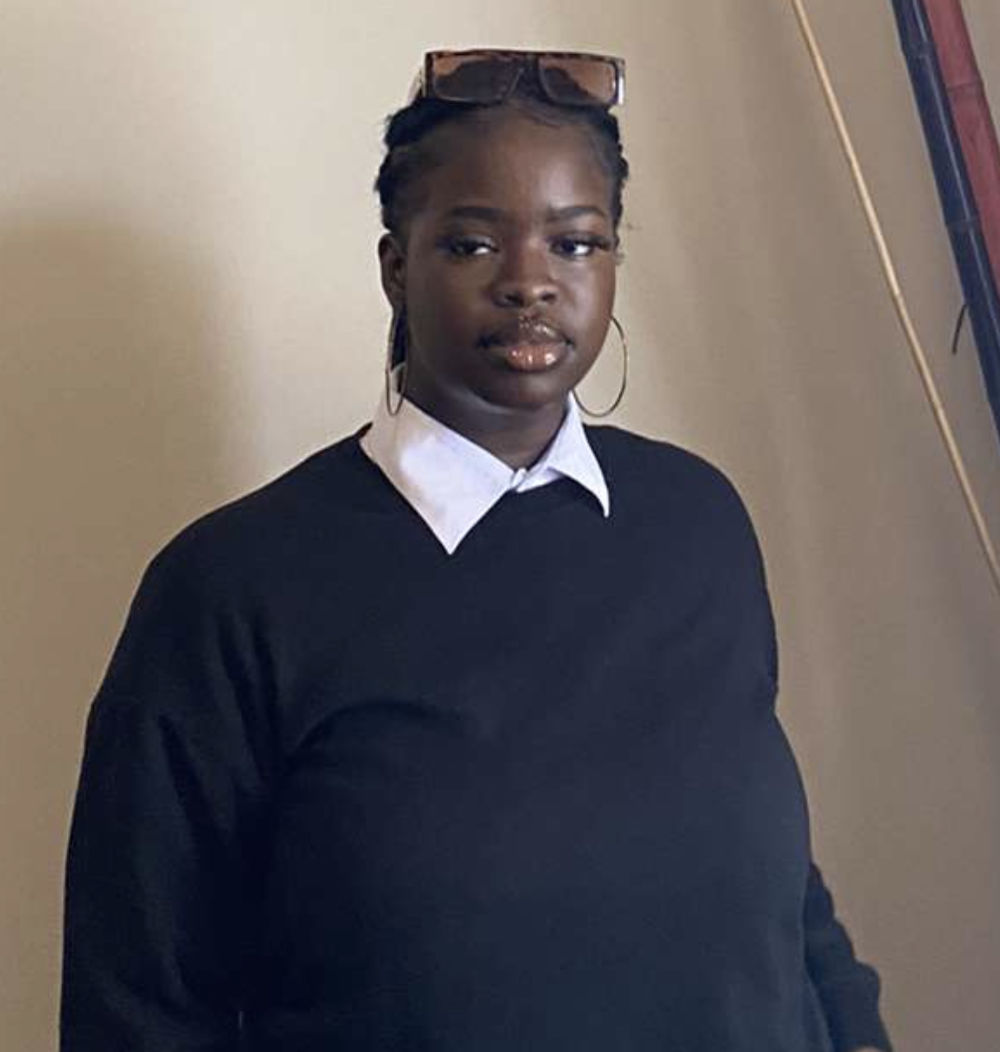 Nzoputa has been writing for Rentalero since day one and is one of our most experienced members when it comes to the rental industry. For her, nothing beats Uber!
Advertising links are marked with *. We receive a small commission on sales, nothing changes for you.