Dreaming of turning your car into a money-making machine?
Then Turo might be just the ticket! But how do you get started, and what do you need to know to list your car successfully on Turo? 
No worries, we've got your back! 
In this article, we'll walk you through the essentials of renting your car on Turo to help you maximize your earnings and ensure a smooth hosting experience. Ready to hit the road to success? Let's get rolling!
Advertising links are marked with *. We receive a small commission on sales, nothing changes for you.
Key Takeaways
To rent a car on Turo, you must be at least 18, have a valid driver's license, and create a Turo account.
When setting up your Turo profile, providing accurate and detailed information about your car, including photos and a compelling description, is crucial.
Determining your car's availability and rental rate can be done by considering factors such as demand, seasonality, and location.
To increase bookings, perfect your pricing strategy, provide excellent customer service, and keep your car clean and well-maintained.
Requirements to Rent Your Car on Turo
Ready to join the Turo revolution and rent out your car? Before you do, let's explore the requirements you'll need to meet to become a successful Turo host. 
Age and Driver's License Requirements
First, let's talk about age and driver's license requirements.
Age Requirements
You must be 18 to list your car on Turo in the US.
In the UK, the minimum age is 21 years old.
In Canada, you must be 23 years old or older.
Driver's License Requirements
A valid driver's license is mandatory for all Turo hosts.
International hosts may be required to provide additional documentation, such as a passport or ID card.
Creating a Turo Account and Getting Approved
Now that we've covered the age and driver's license requirements, let's move on to creating a Turo account and getting approved for listing your car.
Listing Your Vehicle
Once approved after signing up, you can start listing your car by clicking "List Your Car" on the Turo website or app.
Provide detailed information about your car, including its make, model, year, and features.
Upload high-quality photos of your car's interior and exterior.
Set your car's availability, pricing, and rental terms.
Perfecting Your Pricing
Research the competition in your area to determine the best pricing for your vehicle.
Consider offering special promotions or discounts to attract more renters.
Monitor your bookings and adjust your pricing accordingly to maximize your earnings.
Managing Bookings and Interacting with Renters
Keep your calendar up-to-date to avoid double bookings or last-minute cancellations.
Respond to booking requests and messages promptly to maintain a high response rate.
Communicate with renters professionally and courteously.
Setting Up a Profile on Turo
So, you're ready to rent out your car on Turo and make some extra cash. But before you can start accepting bookings, you need to create an eye-catching profile that showcases your car in the best light.
In this section, we'll guide you through setting up a Turo profile that will grab potential renters' attention.
Sharing Car Details
The first step in creating your Turo profile is to share all the relevant details about your car. Here's what you need to include:
Make, Model, and Year
Be accurate and specific about your car's make, model, and year.
Double-check your information to avoid any potential confusion or misunderstandings.
Vehicle Features
List all your car's features, such as air conditioning, GPS, Bluetooth connectivity, and more.
Don't forget to mention any unique or premium features that set your car apart from the competition.
Mileage Allowance and Additional Charges
Specify the daily, weekly, and monthly mileage allowances for your car.
Clearly state any extra charges for exceeding the mileage limit.
Fuel and Cleaning Policy
Outline your fuel levels and cleaning expectations before and after the rental period.
Be clear and concise to avoid any disputes later on.
Uploading Photos of Your Car
A picture is worth a thousand words, so make sure your car's photos showcase its best features. 
Take High-Quality Photos
Use a good camera or smartphone to capture clear, well-lit images of your car.
Choose a clean, clutter-free background to make your car stand out.
Show off the exterior
Snap photos from multiple angles, including front, rear, and side views.
Capture close-ups of any distinctive features, such as wheels, headlights, or customizations.
Highlight the Interior
Take shots of the dashboard, seats, and any unique interior features.
Remember to clean and declutter the interior before taking photos.
Update Photos Regularly
Keep your profile fresh by updating your car's photos periodically.
Make sure to add new images if you make any upgrades or modifications to your car.
Writing an appealing description
Now that you've shared your car's details and uploaded some stunning photos, writing a captivating description will entice potential renters to book your vehicle. 
Start with a strong opening.
Grab the reader's attention with a catchy opening sentence or phrase.
Consider highlighting a unique selling point or benefit of renting your car.
Describe your car in detail.
Go beyond the basic details and paint a vivid picture of your car.
Mention any special features, recent upgrades, or unique aspects of your vehicle.
Share your rental guidelines and expectations.
Clearly outline your rental policies, such as smoking, pets, and minimum rental periods.
Be upfront about any additional fees, restrictions, or requirements.
Inject some personality
Make your description engaging and personable by writing in a friendly, conversational tone.
Share any interesting stories or anecdotes about your car to create a connection with potential renters.
Proofread and edit
Double-check your description for any spelling or grammatical errors.
Ensure your writing is clear, concise, and easy to understand.
Determining Car Availability and Rental Rate
Now that your Turo profile is all setup, it's time to determine when your car will be available for rent and how much you'll charge.
This section will guide you through setting your car's availability calendar and determining a competitive rental rate to attract renters and maximize your earnings.
Setting Your Car's Availability Calendar
Your availability calendar is crucial to your Turo profile, as it shows potential renters when they can book your car. Here's how to set it up:
Plan Your Personal Usage
Before setting your car's availability, consider when you'll need it for personal use.
Block out dates or periods when you know you'll be using your car or unavailable to manage rentals.
Be flexible and realistic.
Offer a range of available dates to cater to different renters' needs.
Keep in mind that more availability often leads to more bookings and earnings.
Update your calendar regularly.
Routinely review your calendar and make any necessary changes to your availability.
Remember to block out dates when your car will be unavailable due to maintenance or personal use.
Set minimum rental periods.
Consider setting a minimum rental period to optimize your earnings and reduce the frequency of short-term rentals.
Remember that shorter rental periods might attract more renters but could also increase wear and tear on your car.
How to Determine a Competitive Rental Rate
Setting the right rental rate is essential to attract renters and generate income. Here's how to determine a competitive rate for your car:
Research the market.
Start by looking at similar cars listed on Turo in your area.
Take note of their rental rates and any factors affecting pricing, such as vehicle features, age, and mileage.
Assess Your Car's Value
Consider the overall condition of your car, including its age, mileage, and any unique features or upgrades.
Be realistic about your car's value and adjust your rental rate accordingly.
Factor in costs and expenses.
Calculate your car's operating costs, such as insurance, maintenance, and depreciation.
Ensure your rental rate covers these costs and allows for a profit margin.
Offer incentives and discounts.
Consider offering incentives or discounts to attract renters, such as reduced rates for longer rental periods or repeat customers.
Be mindful not to undervalue your car, but remain competitive with other listings in your area.
Adjust and monitor your pricing.
Keep an eye on the market and your competition, adjusting your rental rate as needed.
Review your earnings and booking rates to determine if your pricing strategy works.
Conclusion
Renting your car on Turo is an excellent opportunity to generate extra income while offering a valuable service to people looking for a convenient and personalized car rental experience. 
Following the steps outlined in this article, you can maximize your earnings and enjoy the benefits of being a Turo host. 
Frequently Asked Questions
What types of cars can I rent on Turo?
Turo accepts various vehicles, including sedans, SUVs, sports cars, convertibles, and more. However, Turo has specific eligibility requirements based on age, mileage, and condition. Check Turo's vehicle requirements for more information.
How do I handle maintenance and repairs for my car?
As a Turo host, you're responsible for maintaining your car and addressing any repairs needed to keep it safe and reliable. Regular maintenance, such as oil changes and tire rotations, should follow the manufacturer's recommendations.
How can I protect my car from damage by renters?
To protect your car, ensure you document its condition before and after each rental with clear photos. Also, be selective about who you rent your car to and establish clear guidelines for renters to follow during their rental.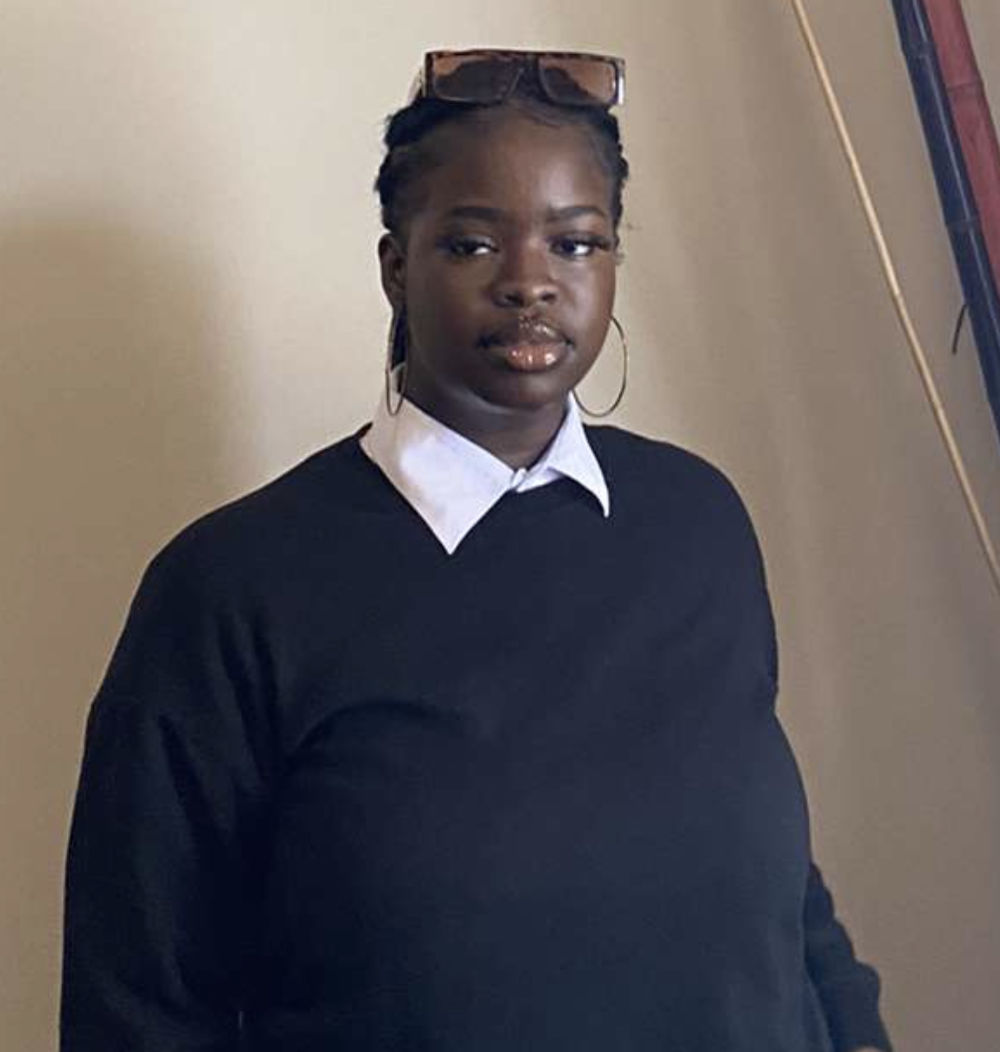 Nzoputa has been writing for Rentalero since day one and is one of our most experienced members when it comes to the rental industry. For her, nothing beats Uber!
Advertising links are marked with *. We receive a small commission on sales, nothing changes for you.