Being an All-Star Host on Turo is a big deal. 
Not only does it show that you're committed to providing top-notch service, but it also comes with some amazing benefits. However, becoming an All-Star Host isn't just handed to you on a silver platter. It takes dedication, hard work, and attention to detail. 
This article will discuss everything you need to know about becoming an all-star host on Turo. In addition, we'll share some practical tips to help you achieve that coveted status. 
Advertising links are marked with *. We receive a small commission on sales, nothing changes for you.
Key Takeaways
Becoming an All-Star Host on Turo requires meeting specific performance benchmarks, including hosting at least ten trips and maintaining high guest ratings.
Providing excellent customer services, such as prompt communication, flexibility, and problem-solving, is crucial to becoming and maintaining All-Star Host status.
Keeping your vehicle clean, well-maintained, and reliable is essential for offering an exceptional rental experience to your guests.
All-Star Hosts enjoy increased visibility on the Turo platform, higher rental rates, and a reputation for outstanding service, leading to better income potential.
Maintaining All-Star Host status involves regularly reviewing performance metrics, improving customer service, and adapting to Turo policies and requirements.
Requirements for Becoming an All-Star Host
To become an All-Star Host on Turo, you must consistently provide exceptional service and meet certain performance benchmarks. Let's examine the specific requirements and discuss how to excel in each area.
Minimum Number of Trips Hosted
The first requirement for becoming an All-Star Host is hosting a minimum number of trips. You need to complete at least ten trips with satisfied renters successfully. This threshold ensures that you have adequate experience managing rentals and can handle various situations that may arise.
To reach this goal, focus on the following strategies:
Set competitive pricing: 
Research similar cars in your area and set your rental rates accordingly. An attractive price will help you attract more renters, leading to a higher number of completed trips.
Be responsive: 
Respond quickly to booking requests and inquiries. Renters appreciate a prompt response and are likelier to book your car if you can address their concerns.
Offer flexibility: 
Provide flexible pick-up and drop-off options, making it more convenient for renters to use your vehicle.
High Ratings from Guests
The second requirement for All-Star Host status is maintaining high ratings from guests. You should aim for an average rating of at least 4.7 out of 5 stars. Positive reviews and high ratings demonstrate your commitment to providing excellent customer service and an enjoyable rental experience.
To maintain high ratings:
Keep your car clean and well-maintained: 
Renters appreciate a clean and reliable car. Ensure your car is in top condition, both inside and out. Perform regular maintenance and address any mechanical issues promptly.
Be punctual: 
Respect your renters' time by ensuring the car is available at the agreed-upon time. If any delays occur, communicate with your renters immediately and find a solution.
Go the extra mile: 
Provide amenities like phone chargers, water bottles, or snacks to make the rental experience more enjoyable for your guests. Small gestures like these can leave a lasting impression and result in higher ratings.
Tips for Providing Excellent Customer Service
Providing top-notch customer service is crucial for becoming an All-Star Host on Turo. It helps you maintain high ratings and creates loyal renters who will likely book with you again. So let's explore some tips for delivering outstanding customer service throughout the rental process.
Prompt Communication with Renters
Clear and timely communication is essential for building trust with your renters. Here are some suggestions to improve your communication skills:
Respond quickly: 
Aim to respond to messages and booking requests within an hour, showing your dedication to excellent customer service. Renters appreciate prompt responses and are likelier to book your car if their questions are addressed swiftly.
Be proactive: 
Reach out to renters before the rental starts to confirm details, provide pick-up instructions, and answer any questions. This proactive approach can help avoid misunderstandings and ensure a smooth rental process.
Maintain a friendly tone: 
When communicating with renters, use a warm and welcoming tone. This helps create a positive experience and encourages renters to feel comfortable asking questions or sharing concerns.
Flexibility and Accommodating Special Requests
Being flexible and accommodating special requests can make your renters feel valued and improve their overall experience. Consider the following tips:
Offer flexible pick-up and drop-off options: 
Multiple locations or timeframes for pick-up and drop-off can make the rental process more convenient for your guests.
Allow changes to booking details: 
If a renter needs to modify their reservation, be understanding and work with them to find a solution. Demonstrating flexibility can lead to higher satisfaction and positive reviews.
Consider special requests: 
If a renter has a specific request, such as adding a child seat or bike rack, try to accommodate their needs whenever possible. Going the extra mile can create a memorable experience that sets you apart from other hosts.
Problem-Solving During the Rental Process
Issues can arise during the rental process, and how you handle these situations can significantly impact your reputation as a host. Here are some problem-solving tips:
Stay calm and composed: 
When facing an issue, it's essential to remain calm. This helps you think clearly and come up with an appropriate solution.
Listen to your renter's concerns: 
Take the time to understand your renter's issue and validate their feelings. This shows empathy and builds trust between you and the renter.
Offer prompt solutions: 
Once you understand the problem, work quickly to find a resolution. Then, offer practical solutions and, if necessary, provide alternatives to ensure your renter's needs are met.
Follow up after resolving the issue: 
After addressing the problem, follow up with your renter to ensure they are satisfied with the outcome. This demonstrates your commitment to exceptional customer service and leaves a positive impression.
Benefits of Being an All-Star Host
Achieving All-Star Host status on Turo has many benefits that can help you grow your car-sharing business and maximize your earnings. Let's explore the advantages of becoming an All-Star Host.
Increased visibility on the Turo platform
Top search results: 
All-Star Hosts' listings appear higher in search results, increasing the chances of potential renters finding and booking your vehicle.
All-Star badge: 
Your listing will display an All-Star badge, signifying your commitment to exceptional service and reliability, attracting more renters.
Featured placements: 
Turo may feature All-Star Hosts in promotional materials and marketing campaigns, increasing your listing's visibility.
Higher Rental Rates and Income Potential
Premium pricing: 
As an All-Star Host, you can charge higher rental rates due to your proven track record of excellent service and well-maintained vehicles.
More bookings: 
Increased visibility and a stellar reputation often lead to a higher booking rate, resulting in increased income.
Repeat renters: 
Satisfied customers are more likely to return and rent from you again, leading to a steady stream of bookings and revenue.
Building a Reputation for Exceptional Service
Positive reviews: 
High-quality service and a well-maintained vehicle attract positive reviews, strengthening your reputation as an All-Star Host.
Word-of-mouth referrals: 
Happy renters are more likely to recommend your listing to friends and family, expanding your customer base.
Competitive edge: 
A strong reputation sets you apart from other hosts on the Turo platform, giving you a competitive advantage in the car-sharing market.
Conclusion
Becoming an All-Star Host on Turo is about providing exceptional service, maintaining a clean and well-maintained vehicle, and meeting the platform's performance benchmarks. 
By achieving All-Star Host status, you'll enjoy increased visibility on the Turo platform, higher rental rates, and a reputation for exceptional service. It's an accomplishment worth striving for, as it can significantly improve your car-sharing business and maximize your earnings. 
So, don't hesitate to aim high, work hard, and continuously improve your service offering to become a standout All-Star Host on Turo.
Frequently Asked Questions
How often is the All-Star host status reviewed?
Turo reviews All-Star host status quarterly. To maintain your status, ensure that you meet the performance benchmarks and provide top-notch service to your renters.
What happens if I don't meet the minimum performance metrics to become an All-Star host?
You won't achieve All-Star Host status if you don't meet the minimum performance metrics. 
Can I lose my All-Star host status?
If your performance metrics decline or you fail to meet Turo's benchmarks during a review, you may lose your All-Star Host status. 
What other factors can affect my chances of becoming an All-Star host?
Other factors that can impact your All-Star Host status include:
-The types of vehicles you offer.
-The level of customer service you provide.
-Your ability to adapt to Turo's policies and requirements.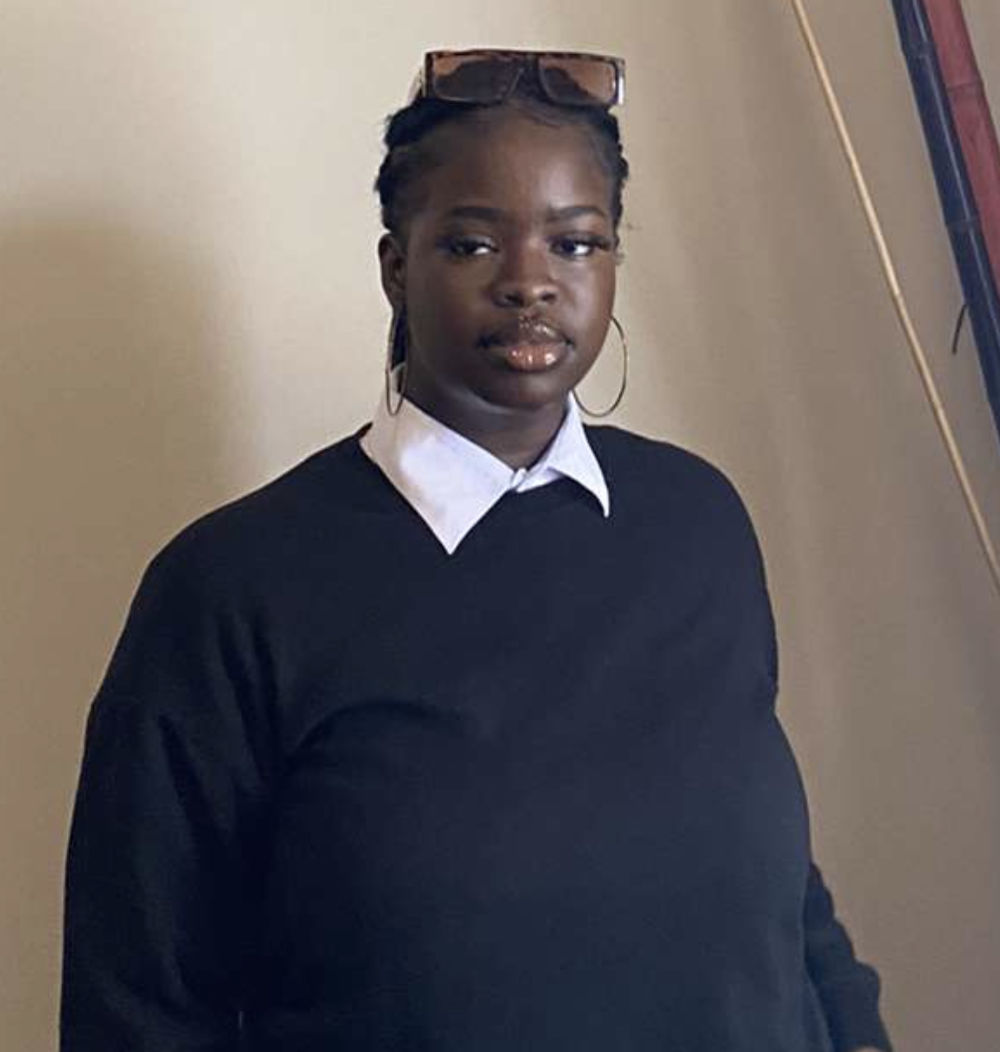 Nzoputa has been writing for Rentalero since day one and is one of our most experienced members when it comes to the rental industry. For her, nothing beats Uber!
Advertising links are marked with *. We receive a small commission on sales, nothing changes for you.