Turo has truly revolutionized the car rental scene! 
Unlike traditional car rental services that have you going through a tedious booking process, Turo offers a seamless and more personal experience. All thanks to their app! 
So, what is the Turo app? 
Well, it's a game-changer! The app makes browsing, booking, and managing your rentals super easy. In this article, we'll dive deep into everything you need to know about the Turo app.
Advertising links are marked with *. We receive a small commission on sales, nothing changes for you.
Key Takeaways
Turo is a peer-to-peer car-sharing platform that allows users to rent various vehicles directly from the owner, often at a lower cost than traditional car rental services.
Renters can search and filter available vehicles, communicate with car owners, and book rentals through the Turo app, while car owners can list their vehicles and manage bookings.
Turo offers a unique and personalized experience for both renters and car owners, with potential cost savings compared to traditional car rentals.
Pricing factors on Turo depend on the make and model of the car, location and availability, and duration of the rental, as well as additional fees like insurance and delivery.
Turo is a safe and convenient car rental alternative that provides various benefits for renters and car owners, making it an attractive option for those seeking a unique and flexible car rental experience.
How Turo Works
Here's a quick breakdown of how the rental process works:
Searching and filtering available vehicles
When you open the Turo app, many cars will await you. So whether you're looking for a sporty convertible, a rugged SUV, or a fuel-efficient hybrid, Turo has your back.
To find your perfect ride, follow these simple steps:
Enter your desired location and rental dates.
Use the filters to narrow your search based on vehicle type, price range, and specific features (like transmission type or pet-friendly options). 
Check out reviews and ratings from previous renters to ensure you pick a reliable car and a responsive owner.
The booking process and communication with the car owner
Once you've found the perfect car, it's time to book it.
Here's how:
Create a Turo account or sign in with your existing one.
Submit a trip request to the car owner, including a quick message to introduce yourself and explain your plans for the rental.
Wait for the owner to approve your request (usually within a few hours, but sometimes it might take longer).
Once approved, arrange the pick-up and drop-off details with the car owner.
Remember, communication is key! Stay in touch with the car owner throughout your rental experience to ensure a smooth and enjoyable trip.
Becoming a car owner on Turo
Fancy turning your idle car into a money-making machine? Here's what you need to know to become a successful Turo host:
Listing your vehicle
First things first. Follow these simple steps:
Create a Turo account or sign in with your existing one.
Click on "List your car" and provide essential information about your vehicle (make, model, year, etc.).
Upload high-quality photos to showcase your car's best features.
Set your car's availability, location, and pricing.
Add a detailed description highlighting what makes your car unique and worth renting.
Don't forget to be honest and transparent in your listing. A clear and accurate description will attract the right renters and reduce the chances of misunderstandings.
Managing bookings and interacting with renters
Once your car is listed, it's time to brace yourself for bookings!
To make the most out of your Turo hosting experience, follow these tips:
Respond promptly to booking requests and messages from potential renters. This will help you build a solid reputation as a reliable and responsive host.
Be flexible with pick-up and drop-off arrangements when possible, making it more convenient for your renters.
Keep your car clean, well-maintained, and stocked with essential items (like a phone charger or a spare tire).
Encourage renters to leave reviews and feedback after their trip to boost your car's ratings and attract more bookings.
The key to Turo Host's success is treating your renters like VIPs. Offer excellent customer service, and your car will be in high demand soon!
Benefits of Using Turo
Ready to explore the many perks of using Turo?
Here's a rundown of some of the most significant benefits that set Turo apart from traditional car rental services.
A wide variety of vehicles to choose from.
Some advantages of Turo's diverse car offerings include the following:
Unique options: 
From classic cars to luxury sports cars and even eco-friendly electric vehicles, Turo has something for everyone. Want to ride in style or try out a car you've always dreamed of driving?
Then, Turo is the place to be!
Tailored to your needs: 
Whether you need a spacious SUV for a family road trip or a compact car to navigate tight city streets, Turo's variety ensures you find the perfect match for your requirements.
Local flavor: 
Renting from car owners in the area means you might find hidden gems, like a customized vehicle or a ride with a regional flair, that you won't find at a traditional rental agency.
Renting directly from the owner for a personalized experience
Why settle for a generic rental experience when you can enjoy a more personal touch with Turo? In addition, renting directly from the car owner comes with some fantastic benefits:
Authentic connections: 
By interacting directly with the car owner, you can forge a genuine connection and get insider tips on local attractions, must-see spots, or even the best nearby eateries.
Customized experiences: 
Car owners may offer unique add-ons or special touches to make your rental experience more memorable. Think beach gear for a seaside getaway, camping equipment for an outdoor adventure, or a stocked cooler for a picnic!
Clear communication: 
Direct communication with the car owner allows for a smoother rental process, making it easier to coordinate pick-up and drop-off times or address any issues during your trip.
Potential cost savings compared to traditional car rentals
Turo offers some great opportunities to cut down on your car rental expenses:
Competitive prices: 
With car owners setting their rental rates, you'll find various prices to fit your budget. Plus, since Turo doesn't have the overhead costs of a traditional rental agency, you may score a sweet deal on a fantastic ride!
Long-term discounts: 
Many Turo hosts offer discounts for extended rentals, making it more affordable to rent a car for longer periods.
No hidden fees: 
Turo's transparent pricing means you won't be hit with any unexpected or surprise charges. Instead, you'll know what you're paying for upfront, giving you peace of mind and control over your expenses.
Conclusion
With Turo, you can rent vehicles directly from the owner, often cheaper than traditional car rental services. 
Both renters and car owners can enjoy unique benefits using the Turo app. Renters can access an incredible selection of vehicles, while car owners can earn extra income by renting out their cars.
So, whether you're planning a road trip, need a car for a special event, or simply want to test drive a dream ride, Turo is the way to go!
And if you're a car owner considering listing your vehicle, why not try Turo? It's a fantastic way to put your car to work and earn extra cash. 
Frequently Asked Questions
Is Turo safe?
Yes! Turo takes the safety of its users seriously. Renters must undergo identity verification, and Turo's insurance policies cover car owners. Just follow all guidelines and communicate openly with your rental partner. 
Can I rent a car with a foreign driver's license?
Yes, you can! Turo accepts valid driver's licenses from many countries. Just make sure to follow Turo's requirements and guidelines for international drivers.
Are there age restrictions for renting on Turo?
Renters must be at least 18 years old to use Turo. However, some car owners may set higher age requirements for their vehicles, especially luxury or high-performance cars. So be sure to check the age requirements before booking. 
Can I cancel my booking?
Yes, you can cancel a booking, but cancellation policies vary depending on the car owner's chosen policy. Make sure to review the cancellation policy before making a reservation.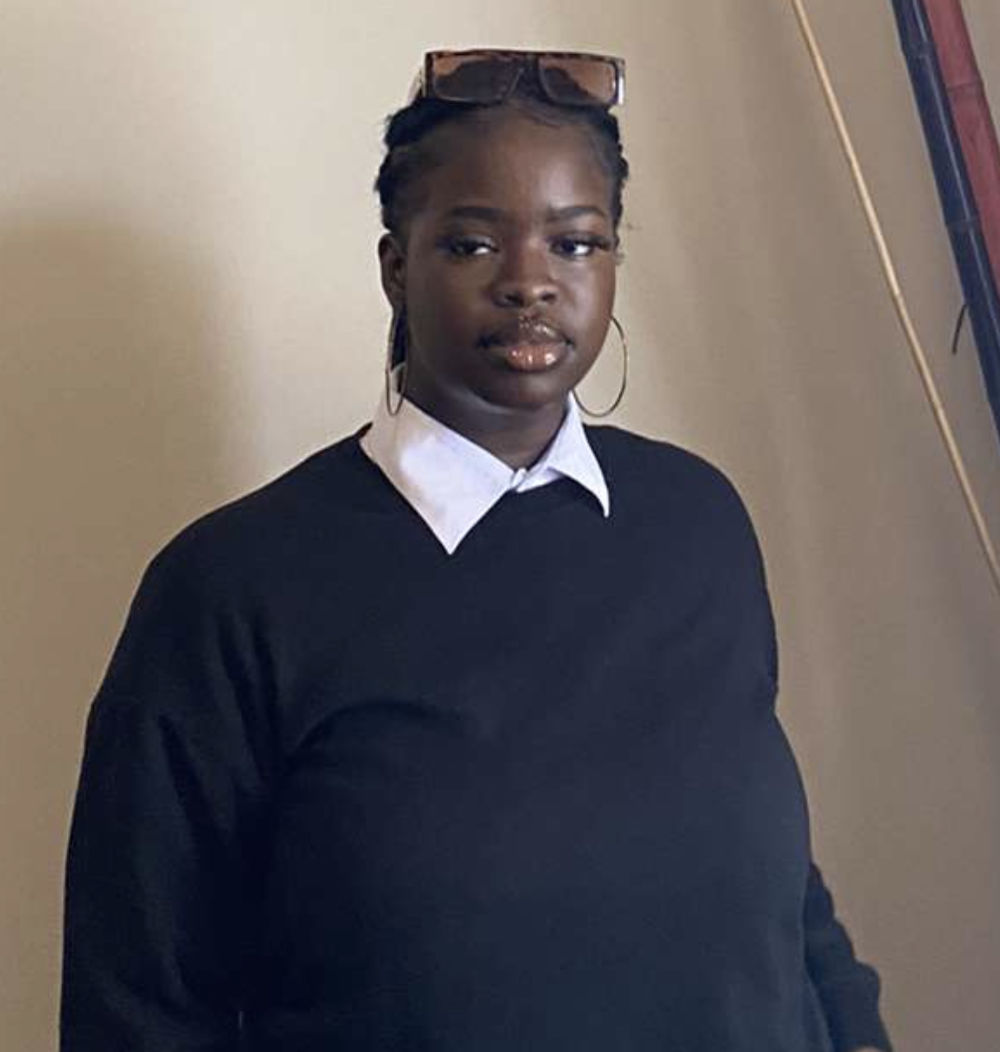 Nzoputa has been writing for Rentalero since day one and is one of our most experienced members when it comes to the rental industry. For her, nothing beats Uber!
Advertising links are marked with *. We receive a small commission on sales, nothing changes for you.