Taking a ride with Uber just got easier for teenagers. But is it a safe bet for your 16-year-old? If that question gives you pause, you're not alone.
The situation begs a closer look, and that's exactly what we'll do in this article. We will look into the following:
How does UberX Teen work?
What safety measures does Uber have for teen riders?
How can parents keep an eye on their teens ' Uber rides?
Simply put, by the end of this piece, you'll know if your teen can use Uber and how to make that experience as secure and straightforward as possible. You'll be able to make informed decisions that ensure their safety.
Let's jump in!
Advertising links are marked with *. We receive a small commission on sales, nothing changes for you.
Key Takeaways
UberX Teen offers teenagers aged 13-17 a means of transport, giving them a taste of independence while ensuring their safety.
Parents or guardians set up and control the UberX Teen account under their family profile, allowing them to monitor their teen's rides.
Uber adds extra security measures for teen rides, including a unique PIN for identity confirmation and in-app audio recording for safety.
Real-time location tracking and vetted drivers provide further layers of safety, giving parents peace of mind during their teen's ride.
The UberX Teen service isn't available everywhere, but Uber plans to expand it to more cities soon, increasing its reach and accessibility for teenagers.
History of Uber's Policy on Teen Usage
Up until recently, Uber had a clear "no minors" rule. If you were under 18, you couldn't get an Uber ride alone.
It was a safety-first approach, ensuring all riders and drivers were adults. This rule was non-negotiable. If a driver had suspicions about a rider's age, they could refuse the ride. Simple as that.
Then came a game-changer. Uber introduced the "UberX Teen" feature. Now, teens aged 13-17 can get an Uber ride, and they don't need an adult. 
But how does it work?
Here's the rundown. First, a parent or guardian has to set up the teen's account and add it to their family profile. From there, the teen can request rides from their account. Uber takes extra precautions with these rides.
The teen rider gets a unique PIN. They have to give this PIN to their driver before the ride begins. Uber also records the audio of these rides. It's a neat double-check, ensuring the ride is as secure as possible.
This feature was first launched on May 22, 2023. But it wasn't available everywhere right away.
Uber started by testing it in a few United States and Canada urban areas. They wanted to see how it would fare and how riders and drivers would react. 
The response was positive. With this new option, more teens could get to where they needed to go, and their parents could breathe a sigh of relief, knowing Uber was keeping an eye on things.
How Does UberX Teen Work?
To begin with, setting up an UberX Teen account requires a parent or guardian's involvement. It's not a free-for-all for minors. 
Account Setup 
The adult sets up a family profile within their own Uber account. The teen is then added to this profile. Essentially, it's a separate Uber account for the teen but under the watchful eye of the adult.
Family Profile Requirement 
The teen account has to be part of a family profile. This isn't just a formality. It lets the parent or guardian keep tabs on the teen's rides. The adult controls the account, even as the teen uses it.
Unique PIN Number 
Once a ride is booked from a teen account, Uber brings in an extra layer of security. It sends a unique PIN to the teen.
Before the ride starts, the teen must give this PIN to the driver. It's a fast but effective way to ensure the right driver picks up the right passenger. It also reassures the parent or guardian that their teen is safe.
Additional Passengers 
Teens can bring friends along for the ride. But Uber has rules for this, too. Any additional passengers must be 13 years or older and have permission from their parents or guardians.
It ensures that all young riders are accounted for and have the necessary permissions to be in the car.
UberX Teen blends the independence teens crave with the security parents desire. It's a smart system that allows young riders to get where they need to go while keeping parents informed and in control.
Safety Measures Implemented by Uber for Teen Riders
Uber has safety on its mind when it comes to young riders. Here are the steps to ensure teens stay safe while enjoying their newfound freedom.
In-app Audio Recording
Ride safety takes center stage with this feature. As soon as the teen steps into the Uber, an audio recording begins. This isn't a one-sided deal, though.
Both the teen rider and the driver know about it. So, everyone's on their best behavior. This recording helps Uber closely check things in case any issues pop up.
Real-time Location Tracking
With real-time location tracking, you can see exactly where your teen's Uber is at any given time. The app sends you alerts when the ride starts and ends. It even shares the pick-up and drop-off points. Now, that's peace of mind in your pocket!
Driver Responsibility
This is a crucial part of UberX Teen. Drivers play a big role here. Uber hand-picks drivers for teen rides based on their experience and ratings.
The drivers know they're picking up a teen and understand their responsibility. Before the ride starts, they verify the teen's unique PIN, another safety check in the system.
Conclusion
UberX Teen is a big step. It bridges the gap between teens craving independence and parents needing reassurance. It's about balance.
Uber uses tech, like unique PINs and real-time tracking, to tip the scales toward safety. They also vet their drivers for these special rides.
But remember, UberX Teen isn't a free pass. It's not about wild freedom. It's a privilege, a tool for mobility with built-in safety measures. So, parents, when you hand over that app, make sure your teen understands that.
In short, UberX Teen is safe, handy, and parent-approved. And that's a win for everyone.
Frequently Asked Questions
At what age can teens start using UberX Teen?
Teens can start using UberX Teen from the age of 13 up to 17.
How does Uber ensure the safety of teens using UberX Teen?
Uber has implemented several safety measures, including a unique PIN system to confirm identity, in-app audio recording, and real-time location tracking. Plus, drivers for UberX Teen are handpicked based on their experience and ratings.
Who controls the UberX Teen account?
A parent or guardian controls the UberX Teen account. They set up the account under their family profile and can monitor their teen's rides.
Can UberX Teen passengers bring friends along for the ride?
Yes, teens can bring friends who are 13 years or older, as long as these friends have permission from their parents or guardians.
Where is UberX Teen currently available?
As of mid-2023, UberX Teen was initially available in select urban areas in the United States and Canada. Uber has plans to expand this feature to more cities soon.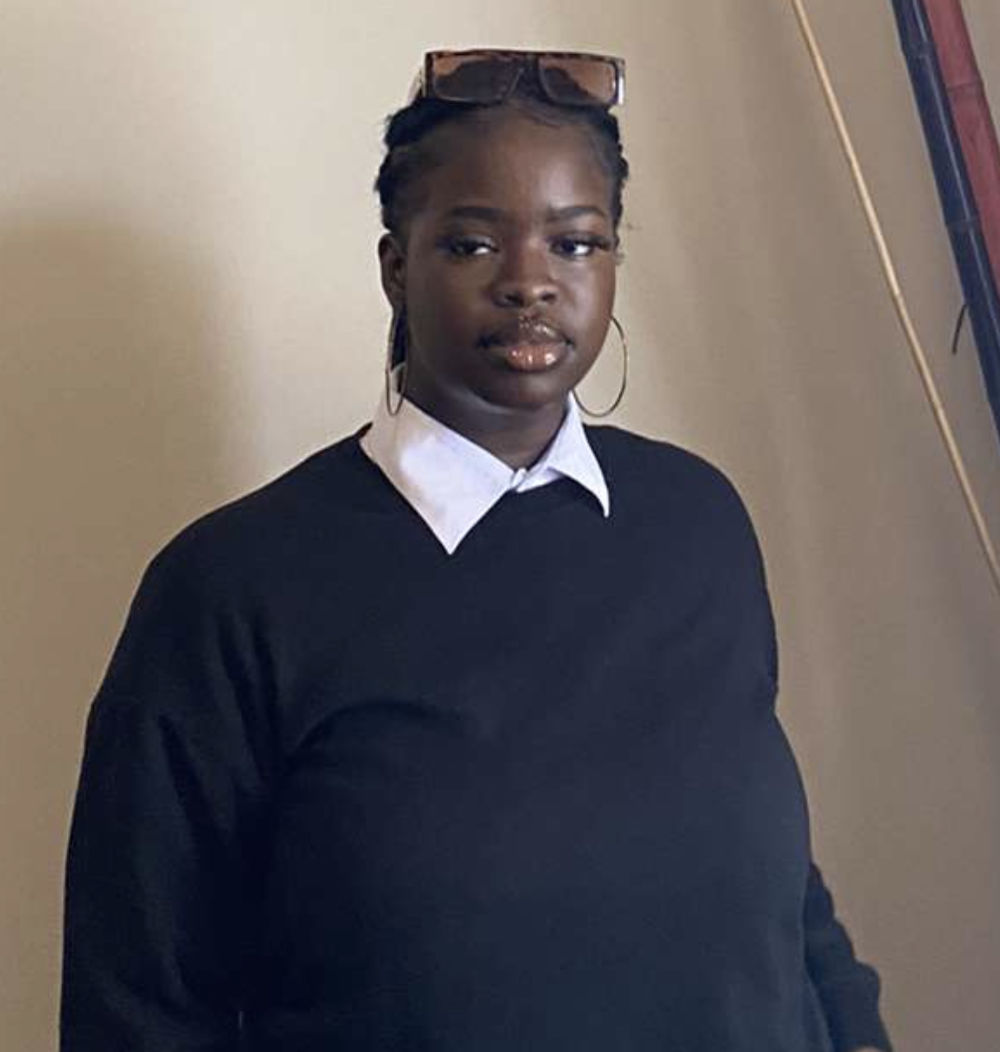 Nzoputa has been writing for Rentalero since day one and is one of our most experienced members when it comes to the rental industry. For her, nothing beats Uber!
Advertising links are marked with *. We receive a small commission on sales, nothing changes for you.