Heard of Turo Go?
Turo Go is a groundbreaking feature from Turo that revamps how we rent cars. With Turo Go, accessing a car becomes as easy as tapping your smartphone – no need for the traditional key handoff.
In this article, we will unravel the mystery of Turo Go, explaining how it works, its benefits, and how you can use it to optimize your car rental experience.
Let's dive in!
Advertising links are marked with *. We receive a small commission on sales, nothing changes for you.
Key takeaway
Turo Go is a feature on the Turo platform that provides keyless access to rental cars, offering convenience and flexibility to renters and hosts.
The benefits of using TuroGo include seamless contactless transactions, real-time control over bookings, and instant vehicle access.
Turo Go operates through the Turo app, allowing users to book, unlock, and lock their cars digitally. It also facilitates an easy end-of-trip process.
To use Turo Go, both renters and car owners need to meet specific eligibility criteria, and cars must meet certain requirements as well. 
Turo Go offers a streamlined experience but may have potential issues. Understanding these issues and resolving them ensures a smooth car rental experience.
What is Turo Go?
Turo Go is a useful feature for convenience and modernizing the car rental process. It's a technology that allows renters to book, locate, and unlock a car all through the Turo app on their smartphone.
Yes, you read that right!
No key handoffs, no meet-ups—just pure, uninterrupted convenience. It's a revolution in the car rental industry, changing our thoughts about renting cars.
Turo Go is built around "connected cars"—vehicles equipped with hardware that allows them to be accessed and operated using a digital key on a smartphone app.
The technology uses a secure wireless connection to lock and unlock the doors and, for some cars, even start the engine.
Benefits of Using Turo Go
Turo Go is more than just a cool, tech-savvy feature; it's a tool that offers multiple benefits to Turo users. Here, we will delve into the top advantages of using Turo Go, including its unmatched convenience, contactless transactions, and real-time control and access.
Convenience and flexibility 
If one thing sets Turo Go apart, it's the convenience and flexibility it brings to the car rental experience. Gone are the days of waiting in long lines at car rental counters or arranging key exchanges with hosts.
Instead, with Turo Go, you can book a car instantly and unlock it with a tap on your smartphone. It's that simple!
Need a car for a last-minute business trip or a spontaneous weekend getaway? No problem. Turo Go-enabled cars can be booked instantly without the host's approval. This means you can make your plans on the fly without any stress.
In addition, Turo Go allows for flexibility in pick-up and drop-off times. Since the entire process is automated, you can start your trip whenever it suits you – early in the morning or late at night.
This feature is particularly useful for travelers with unpredictable schedules or those who prefer to hit the road at off-peak times to avoid traffic.
Contactless Transactions 
In today's world, the ability to conduct contactless transactions is more than just a convenience; it's a necessity. Turo Go facilitates a completely contactless car rental process, providing peace of mind to users in the wake of health concerns.
From booking the car to unlocking it and starting your trip, every step can be done remotely using the Turo app. This eliminates face-to-face interaction with the host and reduces the need to handle physical keys, providing an extra layer of safety and hygiene.
Real-Time Control and Access 
Imagine you're running late for a meeting and can't remember where you parked your rental car in a vast parking lot.
With Turo Go, such scenarios are a thing of the past. Instead, the Turo app provides real-time information about the car's location to find it easily and quickly.
Additionally, Turo Go gives you control over your rental experience in real-time. You can unlock and lock the car and even start the engine from your phone. This means you can warm the car on a cold morning or cool it down on a hot day before you even step inside.
Lastly, the check-in and check-out processes are simplified with Turo Go. The Turo app records when you start and end your trip, providing a seamless, hassle-free experience.
How Does Turo Go Work?
In this section, we'll guide you through booking a car with Turo Go, unlocking and locking the car, and finally ending your trip.
The process of booking a car with Turo Go
The first step in your Turo Go journey is booking the car. Start by downloading the Turo app if you haven't already. Once you're in, look for cars with the Turo Go symbol—a small, teal steering wheel icon next to the car's listing.
This icon indicates that the car is equipped with Turo Go technology.
Next, select the car you're interested in and your trip dates and times. If the car is available for those dates, you can book it instantly without waiting for the host's approval. Remember that you'll need to complete your check-in process within 30 minutes of your trip's start time.
Unlocking and locking the car using Turo Go
Once your trip starts, the real magic of Turo Go comes into play. Open the Turo app on your phone, and you'll see the option to unlock your booked car. Ensure you're within Bluetooth range of the vehicle, usually about 10 feet.
With a tap, the car will unlock, and you're ready to hit the road!
Locking the car is just as simple. Tap the lock option in your Turo app when you're done using the car. Remember, you should lock the car when you're not using it, even if you only step away for a few minutes. This keeps the vehicle secure and helps avoid any potential mishaps.
Requirements to Use Turo Go
Let's examine the eligibility criteria for renters and the specifications a car must have to be part of the Turo Go fleet.
Car Requirements
Not all cars can be part of the Turo Go program. Here are the requirements a vehicle must meet:
Turo Go Device: 
The car must have a Turo Go device installed. This device enables keyless entry and other Turo Go features. A Turo-approved installer must do the installation.
Location: 
The car must be in an area where Turo Go is available. While Turo Go is growing rapidly, it's not available everywhere.
How to Install and Set Up Turo Go
Now you're probably wondering, "How do I get started?" Don't worry; we've got you covered. We'll walk you through the setup process for renters and car owners.
Step-by-step guide for car owners
Before you start, meet all the eligibility requirements we discussed earlier. Once you've got that covered, getting Turo Go up and running on your device is a breeze.
Check Eligibility: 
Ensure your car meets the Turo Go eligibility criteria.
Request Turo Go Installation: 
Contact Turo to request a Turo Go device. They'll provide information on approved installers in your area.
Install the Turo Go Device: 
Make an appointment with the approved installer. They'll fit your car with the Turo Go device, which enables keyless entry and other features.
Update your listing: 
After installation, update your car listing to include Turo Go. Make sure to highlight the benefits of Turo Go to potential renters!
Test the system: 
Test the Turo Go system to ensure everything is working correctly. Try locking and unlocking the car using the app.
Conclusion
So there you have it! Turo Go is an innovative feature that enables you to unlock a world of convenience and flexibility in car rental.
It enhances your experience and empowers car owners to manage their listings with greater ease and efficiency.
Turo Go is about contactless transactions, real-time access, and complete control over your car rental experience. It's the future of car sharing, available to you today!
Frequently Asked Questions
Is Turo Go available everywhere?
Turo Go is currently available in selected locations only. Always check the Turo app or website to see if Turo Go is available in your area or at your preferred rental location.
Can all cars use Turo Go?
Not all cars are compatible with Turo Go. Car owners can check Turo's guidelines to see if their vehicle meets the necessary requirements.
Is there an extra cost for using Turo Go?
Yes, a small additional cost for using Turo Go is included in the trip price. The cost varies depending on the location and other factors.
Can I still rent a car if I don't want to use Turo Go?
Absolutely! Turo Go is an additional feature, not a requirement. You can still rent cars through the traditional Turo process.
How can I get help if I face issues with Turo Go?
Turo has a dedicated support team ready to assist with any issues or queries about Turo Go. You can also reach out to the car owner for any immediate concerns.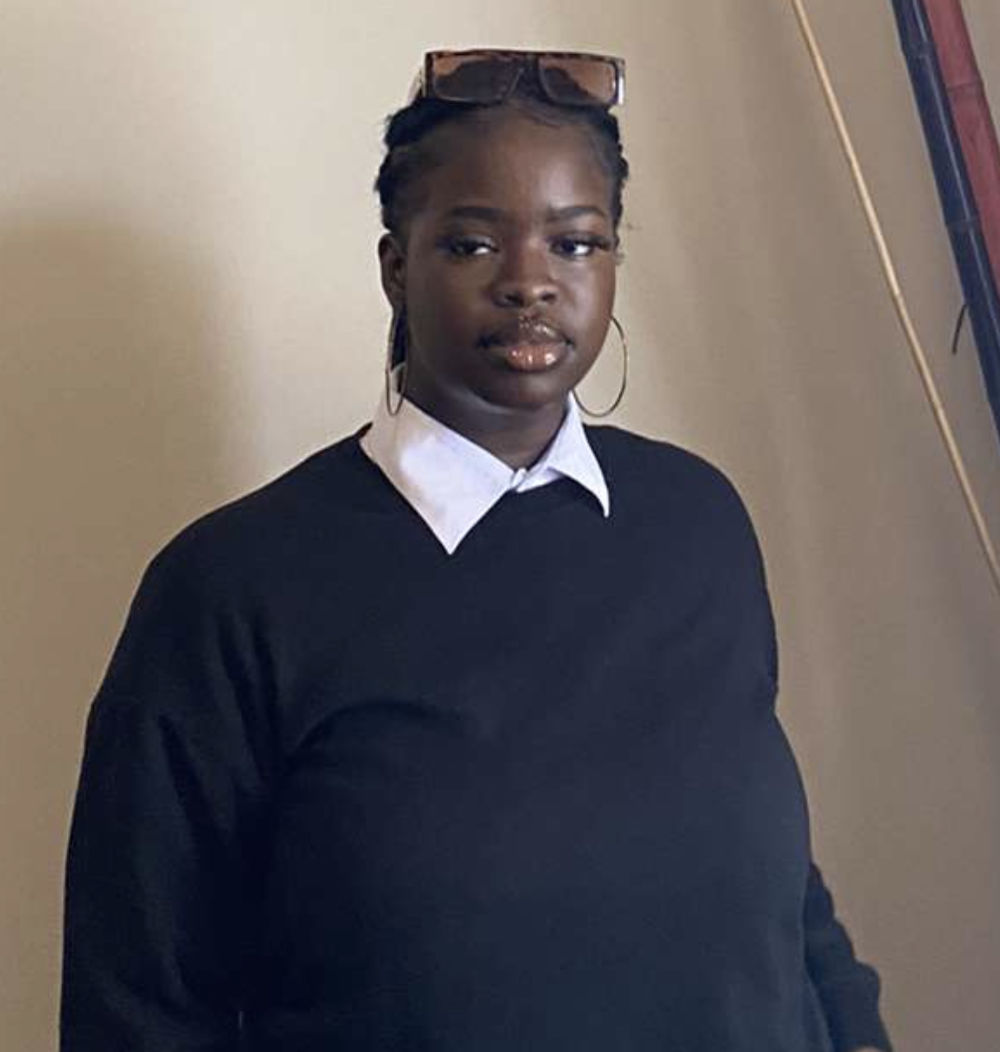 Nzoputa has been writing for Rentalero since day one and is one of our most experienced members when it comes to the rental industry. For her, nothing beats Uber!
Advertising links are marked with *. We receive a small commission on sales, nothing changes for you.