With the growing demand for car rentals and the flexibility Turo offers, many car owners are intrigued by the idea of becoming Turo hosts. 
But how much money can you make on Turo? 
In this blog post, we'll explore the earning potential of Turo, the factors that can affect your income, and strategies to maximize your earnings. By the end of this article, you'll understand what it takes to make the most of your Turo hosting experience. 
Advertising links are marked with *. We receive a small commission on sales, nothing changes for you.
Key Takeaway
Maximize earnings on Turo by choosing a popular car model, considering location and seasonality, and implementing a competitive pricing strategy.
Optimize your Turo listing with high-quality photos, detailed descriptions, and unique features to attract more renters.
Employ effective marketing strategies like promoting your listing on social media, collaborating with local businesses, and encouraging positive reviews.
Manage your Turo rental by providing exceptional customer service, maintaining your car, and implementing a booking management system.
Estimate potential earnings with Turo's calculator, factoring in expenses and understanding Turo's commission structure while learning from successful Turo hosts' experiences.
Calculating Your Potential Earnings on Turo
Before diving into the Turo world, you'll want to know how much money you can make with your car.
You can use our Turo earning's calculator:
Turo Earnings Calculator
Estimating Your Earnings Using Turo's Carculator Tool
Turo's Calculator tool can help you estimate your potential earnings by considering your car's make, model, year, and location. Here's how to use it:
Visit the Carculator page.
Head over to Turo's website and find the Carculator tool.
Enter your car's details.
Input your car's make, model, year, and location to estimate your potential earnings.
Adjust for your availability.
Tweak the days you plan to rent your car each month to see how this affects your estimated earnings.
Remember, this tool only provides an estimate, and your actual earnings may vary based on demand, pricing strategy, and competition.
Factoring in expenses such as insurance, maintenance, and depreciation
While Turo can be a great way to make extra money, it's essential to consider the costs of renting out your car. Be sure to factor in expenses like:
Insurance
Turo provides insurance coverage, but you must choose a protection plan that fits your needs and budget. Each plan has different coverage levels and deductibles.
Maintenance
Regular maintenance, such as oil changes, tire rotations, and brake inspections, is crucial for keeping your car in good condition and ensuring renter satisfaction.
Depreciation
As your car ages and accumulates mileage, its value will decrease. Consider the impact of depreciation on your overall earnings and whether it's worth renting out your car.
Understanding Turo's Commission Structure and Payout Options
Turo takes a commission from each rental, which varies depending on the protection plan you choose. Here's what you need to know:
Commission rates
Turo's commission rates range from 10% to 40% of the trip price, depending on your selected protection plan. Higher coverage levels generally come with higher commission rates.
Payout options
Turo offers several payout options, including direct deposit, PayPal, and check. Be aware of any fees associated with your chosen payout method.
Optimizing Your Turo Listing for Higher Earnings
Optimizing your Turo listing for higher earnings involves creating an attractive, informative, and engaging listing that stands out to potential renters.
High-Quality Photos and a detailed description
First impressions count, and your Turo listing is no exception. So make your listing stand out by using high-quality photos and detailed descriptions. Here's how:
Take eye-catching photos.
Use a good camera or smartphone to capture clear, well-lit photos of your car. Show different angles inside and out to give potential renters a complete view.
Clean and stage your car.
Before taking photos, make sure your car is clean and tidy. Remove any clutter and add small touches, like an air freshener or a neatly folded blanket, to create a welcoming atmosphere.
Write a captivating description.
Describe your car's features, unique selling points, and specific rules or requirements. Be honest and upfront, but don't forget to add a personal touch that makes your listing stand out.
Highlighting Unique Features and Value Propositions
Your car's unique features and value propositions can make it more attractive to potential renters. So make sure to emphasize these aspects in your listing:
Special features
If your car has unique features, like a panoramic sunroof, advanced safety systems, or a high-end audio system, mention them in your description.
Exceptional fuel efficiency
If your car boasts excellent gas mileage or is an eco-friendly hybrid or electric vehicle, highlight its efficiency to appeal to environmentally conscious renters.
Comfort and convenience
Emphasize your car's comfort and convenience features, like heated seats, ample legroom, or a smooth ride, to make it more enticing for long trips or daily commutes.
Effective Marketing Strategies for Your Turo Listing
Marketing increases visibility. Attract more renters, and boost your earnings with these key marketing strategies:
Promoting Your Listing on Social Media
Social media can be a powerful tool for getting the word out about your Turo listing. 
Promoting your car on platforms like Facebook, Instagram, and Twitter can reach a broader audience and attract more renters.
Collaborating with local businesses and tourist attractions
Here's how:
Offer exclusive deals
Work with local hotels, restaurants, or tour operators to offer special discounts or packages for customers renting your car.
Attend local events
Participate in local events, like travel expos or community fairs, to showcase your car and connect with potential renters in person.
Encouraging positive reviews and ratings
Positive reviews and high ratings are essential for attracting more renters and building trust in your Turo listing. To encourage satisfied customers to leave glowing reviews, try these tips:
Maintain your car
Ensure your car is always clean, well-maintained, and stocked with any agreed-upon amenities to exceed renters' expectations.
Follow up after the rental
Reach out to your renters after their trip to thank them for choosing your car and kindly ask for their feedback through a review.
Tips for Managing Your Turo Rental to Maximize Income
Managing your Turo rental effectively will help you maximize your income and provide a positive experience for your renters. Here's how to ensure successful rental management:
Providing exceptional customer service
Outstanding customer service can set your Turo rental apart and lead to more bookings and repeat customers. Follow these tips to keep your renters happy and coming back for more:
Be responsive
Answer questions and inquiries promptly, and communicate clearly with your renters throughout the booking process.
Be flexible
Accommodate your renters' needs, like adjusting pickup or drop-off times, to make their experience hassle-free.
Go the extra mile
Offer personalized recommendations for local attractions or provide small extras, like a complimentary water bottle, to make your renters feel valued and welcome.
Implementing a System for Managing Bookings and Scheduling
Staying organized is key to managing your Turo rental efficiently and maximizing your income. Implement a system for handling bookings and scheduling to keep everything running smoothly:
Use a calendar or booking software.
Keep track of all your bookings, maintenance appointments, and other important dates using a digital calendar or dedicated booking software.
Establish routines
Set up routines for cleaning, inspecting, and maintaining your car to ensure it's always ready for the next rental.
Plan for contingencies.
Prepare for unexpected events, like a last-minute booking or a car breakdown, by having backup plans. 
This can include having a spare car or partnering with other Turo hosts in your area to cover each other in emergencies.
Conclusion
Now that you're equipped with the knowledge and strategies for maximizing your earnings on Turo, it's time to take action. Whether you're just starting out or looking to optimize your existing Turo business, there's always room for improvement and growth.
Embrace the tips and insights in this article, and don't be afraid to experiment with different strategies to find what works best for you. Remember, success on Turo doesn't happen overnight. It takes dedication, hard work, and a willingness to learn and adapt.
Frequently Asked Questions 
How much can I realistically earn on Turo?
Turo earnings vary depending on location, car type, and demand. Use Turo's Calculator tool for personalized estimates.
Is it worth it to rent out my car on Turo?
Renting out your car on Turo can be worth it if you're prepared for expenses like insurance, maintenance, and depreciation and can provide excellent service to renters.
Can I rent out any type of car on Turo?
Most cars can be rented on Turo but must meet eligibility requirements, including age, mileage, and condition.
What are the most important factors when setting a price on Turo?
Consider factors like car type, demand, competition, and expenses to set a competitive price that maximizes your income.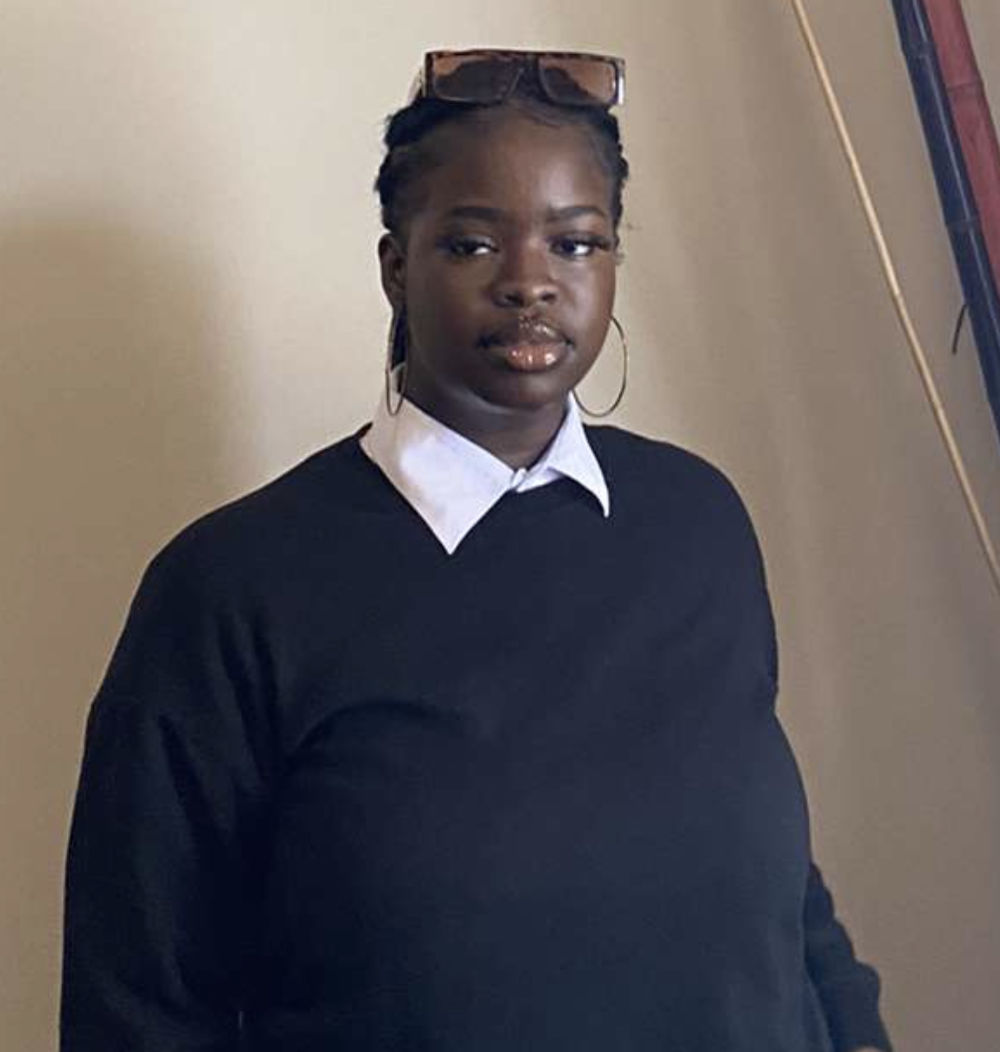 Nzoputa has been writing for Rentalero since day one and is one of our most experienced members when it comes to the rental industry. For her, nothing beats Uber!
Advertising links are marked with *. We receive a small commission on sales, nothing changes for you.