Picture this: you're enjoying your vacation, cruising in your rental car, and then it happens. 
A rogue shopping cart, a tight parking spot, or an unexpected tree branch comes out of nowhere, leaving a scratch on your rental car.
Of course, now you're thinking, "How much will this little scratch cost me?" 
This article will navigate the ins and outs of rental car scratch fees. We'll unpack how rental companies evaluate the damage, the potential costs involved, and what to do if you are in this unfortunate situation.
Advertising links are marked with *. We receive a small commission on sales, nothing changes for you.
Key Takeaways
Understanding what constitutes damage in the context of car rentals can help you avoid unexpected charges.
The CDW covers minor scratches, but charges may depend on the rental company's policies.
Significant damages like dents can lead to hefty charges, ranging from $500 to $3,000.
The CDW is critical in covering rental car damage charges, and understanding it is essential when renting a car.
Timely and accurate reporting of any damage to the rental car is crucial to comply with the rental agreement, protecting your rights, minimizing costs, and facilitating insurance claims.
Here is a small overview of the costs at the most popular car rental companies:
| Rental Car Company | Cost for Scratches |
| --- | --- |
| Avis | $50 – $500 |
| Hertz | $50 – $250 |
| Enterprise | $50 – $250 |
| Budget | $50 – $250 |
| Alamo | $50 – $300 |
| National | $50 – $300 |
Note, however, that the costs can vary extremely. The depth and size of the scratch are decisive.
More about this now!
Understanding Rental Car Damages
When renting a car, understanding what constitutes 'damage' is crucial.
Essentially, damage in a car rental context refers to any change or defect that negatively affects the vehicle's aesthetics or functionality.
This can range from minor cosmetic issues such as scratches and dents to significant issues like mechanical failures or structural damage due to an accident.
What Qualifies as Damage?
The term 'damage' can seem somewhat subjective.
After all, a small scratch might seem inconsequential to some, but this could represent a depreciation in the vehicle's value to a car rental company.
Generally, any vehicle condition alteration during rental is considered damage.
This can include, but is not limited to:
Scratches, dents, or chips on the bodywork, windshield, or wheels
Tears, stains, or burns on the upholstery
Mechanical or electrical malfunctions caused by misuse
Significant damage caused by an accident or collision
Minor Versus Significant Damages
Minor and significant damages are two distinct types of damage that can have different cost implications for the car rental company.
Minor damages are usually minor and do not affect the vehicle's performance, such as small scratches or dents on the car's exterior, minor scuffs on the hubcaps, or small stains on the upholstery. 
Significant damages, however, can be serious and include large dents or scratches that require bodywork repair, cracked windshields, damaged wheels, or any mechanical issues resulting from vehicle misuse. 
These damages can result in substantial repair costs and potentially render the car unavailable for rental until repairs are completed, leading to higher charges for the renter. 
It is important to review the vehicle for any new damages when you return it, comparing its condition against the 'Vehicle Condition Report' provided at the start of the rental period.
Again, understanding the rental company's damage policies and insurance options can help you navigate these situations effectively.
Costs of Minor Scratches
Reusing a rental car with minor scratches can be dangerous, so the rental company's Collision Damage Waiver (CDW) is responsible for documenting the process.
Understanding the Collision Damage Waiver (CDW)
Rental companies provide CDW coverage to lessen their financial responsibility if the rental car sustains damage while under your care.
It waives the right to charge the full cost of any damage, but it is not traditional insurance.
For example, it does not cover damage resulting from reckless driving, driving on unpaved roads, or violations of the rental agreement.
Potential Costs of Minor Scratches
The cost of repairing a minor scratch can range from $25 to over $80, depending on the rental company's policies and the extent of the damage.
Documenting the car's condition before and after the rental can help mitigate these costs. Understanding the rental company's damage policies and considering the CDW can help mitigate these costs.
Costs of Significant Damages
Significant damages, such as dents or major scratches, can be costly and not covered by the standard Collision Damage Waiver (CDW).
Understanding the Implications of Significant Damages
Significant damage to a car can range from $500 to $3000, depending on the damage's extent and location, the car's make and model, and the rental company's repair costs and administrative fees.
These damages can significantly affect the functionality or aesthetics of the car.
Factors Influencing the Cost of Significant Damages
The size and location of the damage, high-tech components, luxury vehicles, specialized parts, and the rental company's administrative and loss of use fees can all affect the repair cost.
The Role of CDW in Rental Car Damage Charges
Renting a car involves a certain level of risk, and car rental companies manage this risk by offering their customers a collision damage waiver (CDW). The CDW is a crucial component of the rental agreement that can significantly affect the potential charges for car damages.
Understanding Collision Damage Waiver (CDW)
CDW is an insurance policy that covers the rental car's bodywork but not components like tires, windows, or the interior. It usually includes an excess or deductible but excludes certain types of damages and does not cover significant damages.
Reporting Damage to a Rental Car
While no one wants to deal with car damage, especially when it's a rental, knowing the correct procedure for reporting damage is crucial.
Properly reporting any damage to your rental car can help you avoid unnecessary costs and complications.
Process for Reporting Damage to a Rental Car
The process for reporting damage to a rental car varies slightly from company to company, but the following steps are generally applicable:
Assess the damage: 
As soon as you notice any damage, assess the severity. Take note of the size, location, and type of damage.
Document the damage: 
Take multiple high-quality photos and videos of the damage, including the car's license plate and surrounding context.
Contact the rental company: 
Contact the rental company as soon as possible to report the damage. Some companies have a dedicated hotline for this purpose. Provide a detailed account of what happened and share the photos or video you took.
Complete a Damage Report: 
The rental company typically requires you to complete a damage report over the phone, online, or in person when you return the car. Be honest and precise in your report.
Contact your insurance provider: 
If you have a personal auto insurance policy or travel insurance that covers rental car damage, notify your insurance provider about the incident.
The Importance of Timely and Accurate Damage Reporting
Timely and accurate reporting of rental car damage is important for several reasons:
Compliance with Rental Agreement: 
Most rental agreements require you to report any car damage promptly. Failing to do so could violate the terms of the agreement and result in additional charges.
Protecting Your Rights: 
By documenting and reporting the damage, you create a record that can help protect your rights if there's a dispute about the damage or the charges.
Minimizing Costs: 
Prompt reporting allows the rental company to assess and repair the damage quickly, which can help minimize repair costs. This can be particularly important if you're responsible for the deductible.
Insurance Claims: 
If you rely on insurance to cover the damage, timely reporting is typically required to file a claim.
Conclusion
Renting a car comes with responsibilities, including taking care of the vehicle while it's in your possession.
In addition, understanding the potential charges for damages, from minor scratches to significant dents, is critical to avoid unexpected expenses. 
It's also important to understand your rental company's policies and the terms of any insurance coverage you have, such as the Collision Damage Waiver (CDW).
Timely and accurate reporting of damage is not just a contractual obligation; it can also protect your rights and help minimize costs.
Frequently Asked Questions
What happens if I scratch a rental car?
If you scratch a rental car, report it to the rental company right away. Depending on the severity of the scratch and the terms of your rental agreement, you may be responsible for the repair costs.
How much will I be charged for a dent in a rental car?
The charges for a dent can vary widely, from $25 to over $3,000, depending on the dent's severity, the repair costs, and the rental company's policies.
What is CDW in car rental?
CDW stands for Collision Damage Waiver. It is a type of coverage that rental companies provide and can cover damage to the rental car.
To avoid paying for rental car damages out of pocket, consider purchasing insurance coverage such as CDW, checking if your auto insurance covers rental cars, or using a credit card that offers rental car insurance as a benefit.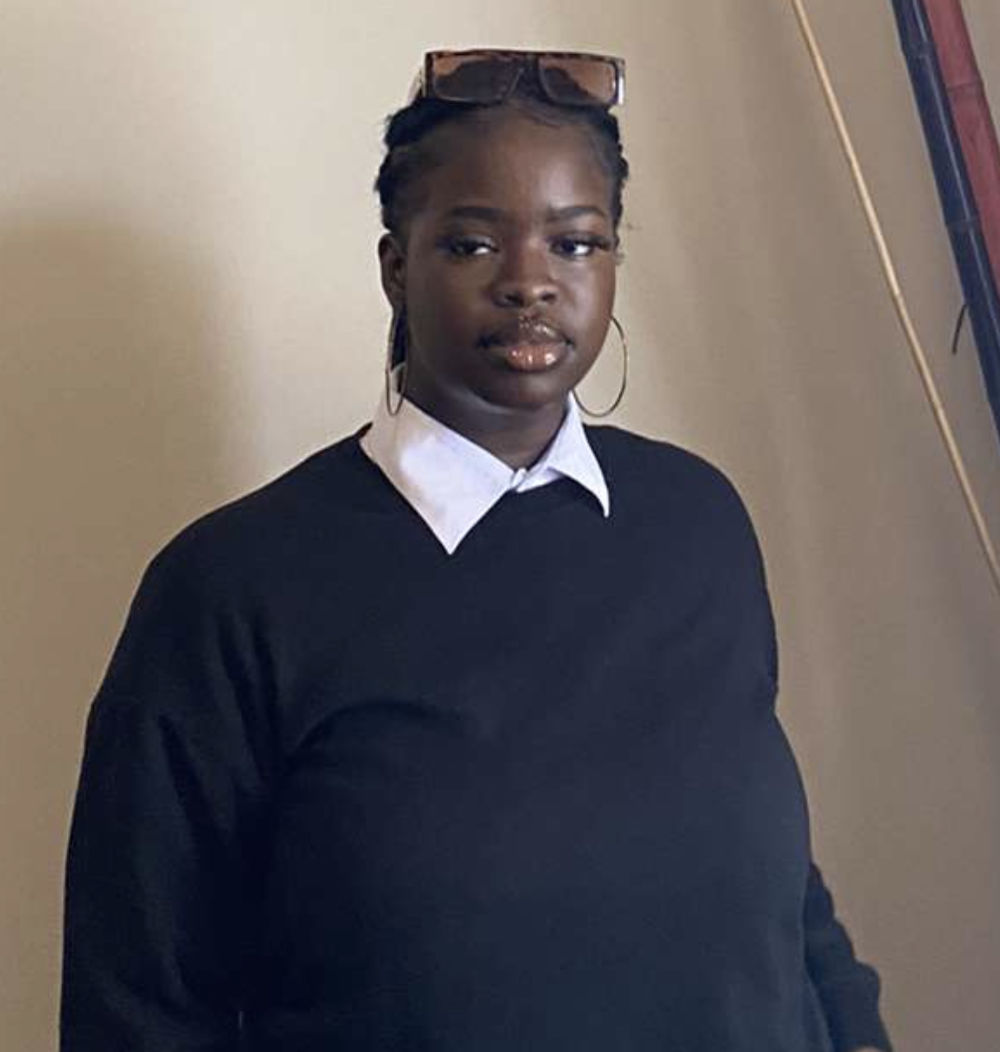 Nzoputa has been writing for Rentalero since day one and is one of our most experienced members when it comes to the rental industry. For her, nothing beats Uber!
Advertising links are marked with *. We receive a small commission on sales, nothing changes for you.