Turo car insurance can seem like a maze of options, leaving you with more questions than answers. 
What does it cover? What are the deductibles? How does it work when renting or listing a car on Turo? You might even be wondering if Turo's insurance is worth it. 
This article will dispel your doubts and provide clear, actionable advice. Then, we'll walk you through Turo's insurance, breaking down the complexities into simple, understandable nuggets of information.
Advertising links are marked with *. We receive a small commission on sales, nothing changes for you.
Key Takeaways
Turo offers various insurance coverage options for car owners and renters, ensuring protection during the rental period.
Renters can choose from basic, standard, or premium protection plans, each offering different levels of coverage for liability, damage, and deductibles.
Car owners can decline coverage or choose from basic, standard, or premium plans, which provide varying degrees of liability and comprehensive coverage.
Taking immediate steps in an accident or incident is crucial, as reporting the incident to Turo and adhering to the insurance claims process ensures a smooth resolution.
Understanding Turo's insurance policies and coverage options can help users confidently navigate the platform and enjoy a hassle-free car rental experience.
Overview of Turo's Insurance Options
Turo has formed a strategic alliance with Liberty Mutual in the United States and Intact in Canada. These partnerships allow Turo to provide comprehensive insurance coverage to its users.
But what does this mean for you? 
Simply put, when you rent a car on Turo or list your car on the platform, you have insurance coverage tailored to Turo's peer-to-peer car-sharing model.
Insurance Coverage Levels for Renters
As a Turo renter, you have three main insurance coverage levels. Each comes with varying degrees of protection to suit diverse needs and preferences.
Basic Protection: 
The basic protection plan is the most cost-effective option. It provides the state minimum for liability insurance and a physical damage deductible of $3,000.
However, this plan does not include replacement vehicle coverage in the event of an accident.
Standard Protection: 
The Standard Protection plan is a balanced choice. It offers liability coverage up to the state's required minimum, a $500 physical damage deductible, and includes a replacement vehicle if your rental gets into an accident.
Premium Protection: 
The Premium Protection plan provides the highest level of coverage. It includes $1 million in liability coverage, no deductible for physical damage, and a replacement vehicle in case of an accident.
Liability Coverage
Liability insurance is a crucial part of any protection plan. It covers the costs associated with third-party bodily injury or property damage during your Turo trip.
Basic and standard protection plans offer state-minimum liability coverage. However, with the Premium Protection Plan, you're covered up to $1 million.
Deductibles and out-of-pocket expenses
A deductible is paid out of pocket before your insurance kicks in. The Basic plan has a $3,000 deductible, the Standard plan has a $500 deductible, and the Premium plan has no deductible, meaning Turo covers the entire cost of physical damage to the car (e.g. scratches).
Remember, the insurance only covers costs up to the car's actual cash value. If damages exceed this value, you'll be responsible for the difference.
Insurance Coverage for Car Owners
As a car owner listing your vehicle on Turo, you're privy to a range of protection plans to safeguard your asset. Let's walk you through each option:
Decline Coverage: 
This option is for those with commercial rental insurance covering peer-to-peer car sharing. Unfortunately, you're choosing to decline Turo's protection plan, meaning Turo won't provide any coverage.
Basic Plan: 
The Basic Plan includes limited coverage for physical damage up to the actual cash value of your car, with a $3,000 deductible.
However, this plan doesn't provide any liability coverage.
Standard Plan: 
This plan provides comprehensive coverage up to the car's actual cash value with a $750 deductible. You also receive $1 million in liability insurance.
Premium Plan: 
The most extensive option, the Premium Plan, offers comprehensive collision coverage up to your car's actual cash value with no deductible. Plus, you get $1 million in liability insurance.
Liability and Comprehensive Coverage
Liability coverage protects you if a renter injures someone or damages someone else's property while using your vehicle. Both the standard and premium plans provide $1 million in liability coverage.
Comprehensive coverage, included in the Standard and Premium plans, protects you against non-collision vehicle damage, like theft or vandalism.
Claims and Reimbursement Process
In the event of damage, the first step is to report it to Turo. They have a dedicated claims team that will guide you through the process. Remember, you must submit a claim within 24 hours of the trip's end or before the next renter takes your car.
Turo's claims team will assess the damage, and if it's covered, they'll either pay for the repairs or reimburse you for the car's actual cash value if it's a total loss. Keep in mind that the deductible amount is based on your protection plan.
Handling Accidents and Incidents
Accidents can happen, even with the best intentions. Here's what to do if you're involved in an accident while using a Turo rental:
Ensure Safety: 
Check for injuries and make sure everyone involved is safe. Then, if necessary, call emergency services for help.
Gather Information: 
Exchange contact and insurance information with the other party. Note details like their name, phone number, and insurance policy number.
Document the Scene: 
Take photos of the accident scene, including vehicle damage and any surrounding property. Capture different angles and close-ups to provide a clear picture of what happened.
Contact the authorities: 
If required, contact the police and file a report. Obtain a copy of the report for future reference.
Notify the car owner: 
Inform the car owner about the accident as soon as possible.
Reporting the incident to Turo
After you've taken the necessary steps at the scene, it's time to report the incident to Turo:
Report within 24 hours: 
Contact Turo's customer support within 24 hours of the accident. Failure to do so may result in additional fees and complications with your insurance claim.
Provide Information: 
Be ready to provide details about the accident, including the police report, if available.
Follow Turo's guidance: 
Turo will guide you through the next steps, including the claims process.
Insurance Claims Process
When you report an accident to Turo, they'll initiate the insurance claims process:
Claims Investigation: 
Turo's claims team will investigate the incident and assess the damages. They may request additional documentation, like photos or police reports, to support your claim.
Determining Coverage: 
Once the investigation is complete, Turo will determine if your claim is covered under your chosen protection plan. If it is, they will either pay for the repairs or reimburse the car's actual cash value if it's a total loss.
Deductibles and Out-of-Pocket Expenses: 
You may be responsible for paying a deductible depending on your protection plan. Ensure you know your deductible amount and how it affects your out-of-pocket expenses.
Repairs and Reimbursements: 
If your claim is approved, Turo will work with you and the car owner to coordinate repairs or reimbursements.
Conclusion
Navigating Turo's insurance system can seem a bit overwhelming at first. From understanding the coverage options available for renters and car owners to knowing how to handle accidents and incidents, there's much to digest.
However, with this knowledge, you can confidently use Turo in your back pocket. Whether you're a car owner looking to earn extra cash or a renter needing a convenient and affordable rental, knowing your insurance options can provide peace of mind.
Frequently Asked Questions
Does my personal auto insurance cover Turo rentals?
Typically, your personal auto insurance does not cover Turo rentals. However, Turo provides its own protection plans for renters and car owners, designed to cover various scenarios during the rental period. 
What Happens If I Decline Turo's Protection Plan?
If you decline Turo's protection plan as a car owner, you're relying on your personal insurance or another form of coverage during the rental period. Unfortunately, this means Turo won't cover damage, theft, or liability claims.
Does Turo insurance cover international travel?
Turo insurance coverage applies to the country where the vehicle is registered. For instance, if you rent a car in the U.S., the coverage applies to incidents within the U.S. 
Are there any exclusions to Turo's insurance coverage?
Yes, certain exclusions exist, such as intentional damage, personal items left in the car, or damage resulting from "partying" or "Off-Roading." Read the terms and conditions of your chosen protection plan carefully.
How Do I Make a Claim with Turo Insurance?
In the event of an accident, you should notify Turo within 24 hours. Provide them with all the necessary details and documentation, like photos of the damage and a police report if available. Turo's claims team will then guide you through the claims process.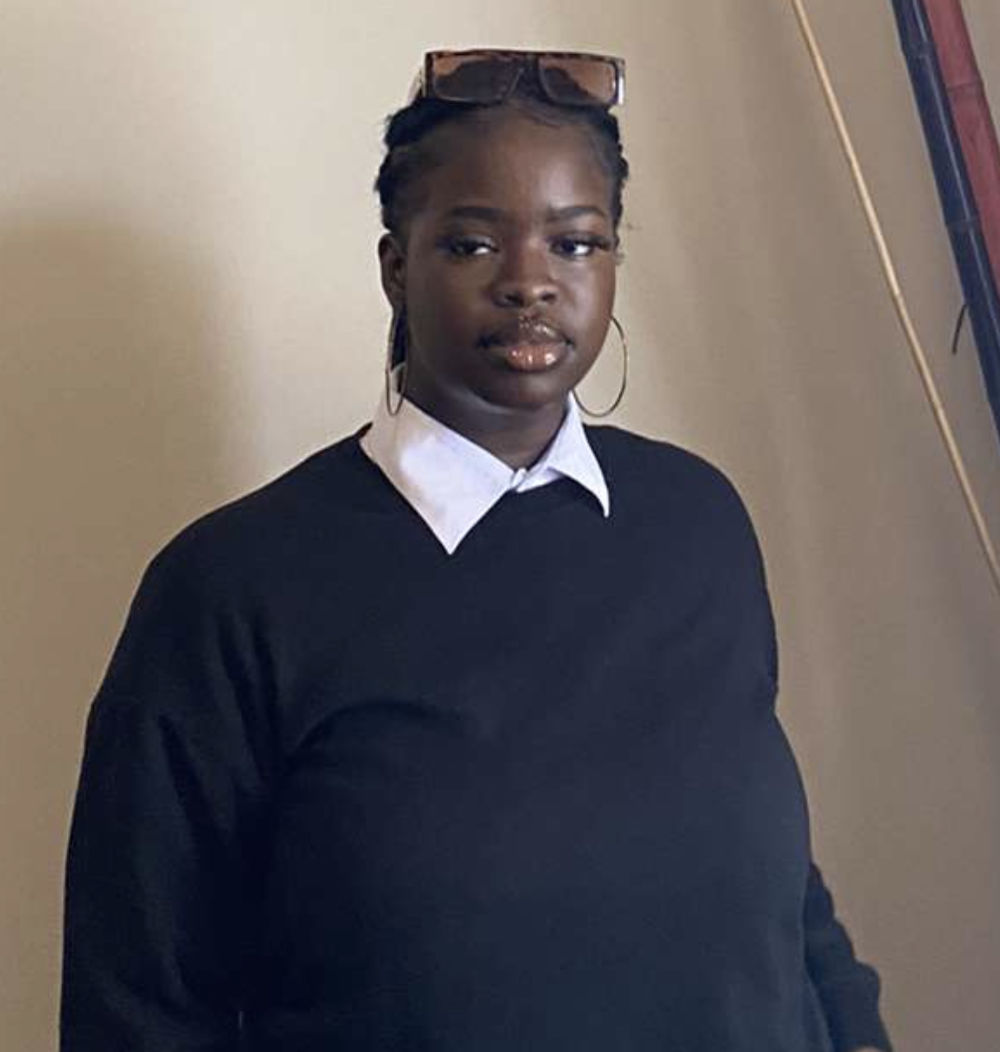 Nzoputa has been writing for Rentalero since day one and is one of our most experienced members when it comes to the rental industry. For her, nothing beats Uber!
Advertising links are marked with *. We receive a small commission on sales, nothing changes for you.