Getting around town has never been easier with Uber, but did you know they also offer an environmentally friendly option? Uber Green.
In this blog post, we'll look into what Uber Green is about, how it benefits you, and simple steps to select it for your next ride. You'll get insights on:
Why is Uber Green a game-changer?
the perks it brings to both riders and drivers?
A hands-on guide to selecting Uber Green for your rides.
By the end, you'll be well-versed with Uber Green and know how to leverage its benefits, contributing to a greener future effectively. 
Let's get started!
Advertising links are marked with *. We receive a small commission on sales, nothing changes for you.
Key Takeaway
Uber Green is an innovative ride service that connects riders with hybrid or electric vehicles, offering a sustainable and cost-effective transportation solution.
The service offers tangible benefits for riders and drivers, reducing carbon footprints and driving costs while supporting the fight against climate change.
Uber Green is simple to select from the Uber app, enabling anyone to make an environmentally-friendly choice with just a few taps.
For drivers, switching to Uber Green involves specific vehicle eligibility, yet it offers numerous perks like lower fuel costs and increased earnings from eco-conscious riders.
Uber motivates drivers to join Uber Green with enticing incentives, including minimum earnings guarantees and potential increased demand from environmentally aware customers.
What is Uber Green?
Uber Green is a ride option provided by Uber, launched in September 2020. This innovative service is tailored towards addressing environmental concerns by connecting riders with hybrid and fully electric vehicles.
This program aims to provide a sustainable solution for riders who are conscious of their environmental impact without compromising the quality of service.
The primary distinguishing feature of Uber Green is the type of vehicle used. Unlike traditional Uber services such as UberX, where any vehicle type may be used, Uber Green ensures that your ride is either a hybrid or a fully electric.
This commitment helps riders lower their carbon footprint every time they use the service.
You may question whether such an eco-friendly option has a higher price tag. Interestingly, Uber Green maintains parity with UberX in terms of cost.
This makes the service both environmentally friendly and wallet-friendly, providing a sustainable ride option without a premium price.
As a part of Uber's long-term strategy, Uber Green is a step towards the company's commitment to becoming a fully electric, zero-emissions platform by 2040.
This move is not just about providing a ride from one location to another. It's about allowing riders to contribute to a greener future without additional cost.
Benefits of Uber Green
Uber Green gets you to your destination and makes a real difference for the environment. Let's look at the benefits this ride option offers.
For Riders
Choosing Uber Green as your ride option is a small but powerful way to contribute to environmental sustainability. Each ride in a low- or zero-emission vehicle reduces the overall carbon footprint.
By doing so, you're actively playing a part in combating climate change without having to own an electric vehicle yourself.
Moreover, Uber Green aligns perfectly with your daily commuting needs.
With the same pricing as UberX, it offers an affordable way to make an environmentally conscious choice. With each ride, you're not just reaching your destination but also positively contributing to a greener world.
For Drivers
Switching to Uber Green offers tangible perks for drivers, too. Aside from the environmental benefits, driving a hybrid or fully electric vehicle often comes with lower fuel costs, leading to more savings.
These vehicles often require less maintenance, translating into fewer costs and earnings.
Uber also incentivizes drivers with additional benefits for opting into Uber Green. This could mean more earnings and a larger customer base, as many riders prefer eco-friendly options.
Indeed, the beauty of Uber Green lies in its simplicity. It presents a convenient option for riders to contribute to sustainability, allowing drivers to increase their earnings while also doing their bit for the environment.
How to Opt for Uber Green
Choosing Uber Green for your ride is a simple process. Here's how you can select it the next time you book a ride:
Selecting Uber Green
Open your Uber app. Ensure that you're logged in with your account.
On the home screen, enter your desired destination in the "Where to?" field.
A selection of available ride options will appear at the bottom of the screen. Scroll to find and select "Uber Green."
Review your trip details and tap "Confirm Uber Green" to book your eco-friendly ride.
That's it! You've just booked your Uber Green ride and are on your way to reducing your carbon footprint.
Vehicle Eligibility for Uber Green
Drivers wishing to switch to Uber Green must ensure their vehicle meets Uber's criteria. Not all vehicles qualify for this program. Here's what you need to know:
Uber Green is designed for hybrid and fully electric vehicles. This means your car should use electricity solely or with a gasoline engine to qualify.
Uber also has specific model requirements that vary by region. Visit the Uber Green section on the Uber website to check the eligible vehicle models in your city.
By meeting these requirements, drivers can opt into Uber Green, enjoy added benefits, and contribute to a more sustainable future.
Uber's Incentives For Drivers To Use Eco-Friendly Vehicles
Uber isn't just introducing Uber Green. They're motivating drivers to join in. The company recognizes that it needs to get drivers on board to create a substantial environmental impact. They do this with incentives that make the shift to eco-friendly vehicles worthwhile.
Uber's incentives range from monetary rewards to increased customer demand.
Drivers of hybrid or electric cars can benefit from savings on fuel, as these vehicles are more energy-efficient. Plus, fewer maintenance needs mean fewer costs in the long run.
Uber also guarantees a minimum earning for Uber Green rides, which means drivers can earn a reliable income even during off-peak hours. It's a win-win situation where drivers can earn steady while supporting the environment.
Benefits of Using Eco-Friendly Vehicles
Driving an eco-friendly vehicle doesn't just help the environment. It helps drivers, too. Electric vehicles (EVs) are more energy-efficient than conventional cars.
This means drivers can save on fuel costs. And because EVs have fewer moving parts, they often require less maintenance. Fewer visits to the mechanic translate into more savings.
Another significant advantage is that some cities exempt EVs from certain regulations. For instance, EVs may have free access in cities with congestion charges or restricted zones.
This gives Uber Green drivers an edge, enabling them to reach more customers and complete more rides.
Also, the trend towards sustainability has made eco-friendly options increasingly popular among riders. By driving an Uber Green vehicle, drivers may see an increase in ride requests, which can lead to higher earnings.
Furthermore, Uber offers incentives like reduced service fees for drivers who switch to greener vehicles. This means drivers can keep a larger portion of their earnings, making the shift even more appealing.
Conclusion
Uber Green is a fantastic solution for those looking to lower their carbon footprint. As a rider, it's an easy switch that allows you to contribute to a healthier planet with every trip. 
As a driver, Uber Green brings extra perks, such as reduced costs and potential earnings boosts. It's more than just a ride; it's a way to impact the world positively. 
So next time you book an Uber, consider opting for Uber Green. By doing so, you're not just moving towards your destination; you're moving towards a greener future, too. 
Frequently Asked Questions
What is Uber Green?
Uber Green is a ride service that connects passengers with hybrid or fully electric vehicle drivers. It's an environmentally-friendly alternative to traditional rideshare services, with the same cost as UberX.
What benefits do I get as a rider using Uber Green?
Using Uber Green allows you to reduce your carbon footprint, making a meaningful contribution to environmental sustainability without owning an electric vehicle. Moreover, it comes at no extra cost compared to UberX.
How do I choose Uber Green for my ride?
You'll see a list of available options when booking a ride on the Uber app. Scroll to find "Uber Green," select it, review your trip details, and tap "Confirm Uber Green."
What are the benefits for drivers switching to Uber Green?
Drivers of Uber Green benefit from lower fuel and maintenance costs thanks to the efficiency of hybrid and electric vehicles. Uber also offers incentives like guaranteed earnings for Uber Green rides and potential increased ride requests.
What types of vehicles are eligible for Uber Green?
Your car should be hybrid or fully electric to be eligible for Uber Green. However, Uber also has specific model requirements that vary by region. You can check the eligible vehicle models on the Uber website.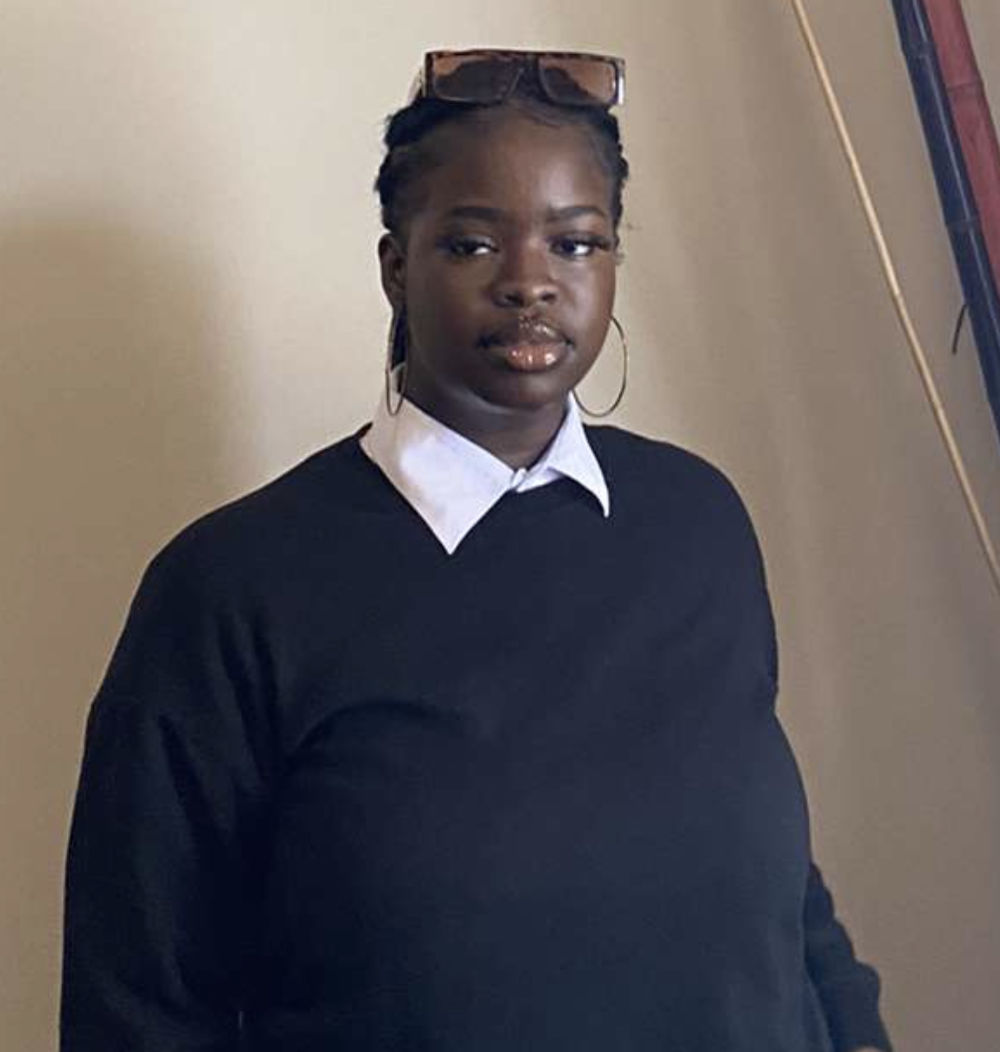 Nzoputa has been writing for Rentalero since day one and is one of our most experienced members when it comes to the rental industry. For her, nothing beats Uber!
Advertising links are marked with *. We receive a small commission on sales, nothing changes for you.