Uber, an everyday name in transportation, was born out of necessity and innovation. Finding a reliable and cost-effective ride was a real challenge, a problem that needed an urgent solution. But who is the brain behind this convenience?
In this article, we dive deep into the founders of Uber and their unique journey. We'll be exploring:
The genesis of Uber – the founding idea
Who were the visionaries who took the first step?
How their skilled team propelled Uber to success
By the end of this read, you'll gain an in-depth understanding of Uber's beginnings, drawing practical lessons from its founders' journey.
Advertising links are marked with *. We receive a small commission on sales, nothing changes for you.
Key Takeaway
Uber originated from a simple yet innovative idea by Garrett Camp, realized through a partnership with Travis Kalanick, aiming to simplify and reduce the cost of personal transportation.
With a team of diverse expertise, they turned the idea into a practical application, launching Uber in San Francisco in 2011 and steadily expanding to more cities and services.
Amidst growth, Uber also faced challenges, including leadership changes and market exits, but continually adapted and innovated to keep its trajectory upward.
The company's resilience was evident during the COVID-19 pandemic when it introduced new services like grocery delivery and committed to a sustainable future.
Despite hurdles, Uber continues redefining urban mobility, teaching us that transforming a common issue into a globally impactful solution is possible with a clear vision, collaboration, and adaptability.
The Birth Of An Idea
In 2009, a novel idea sparked the mind of Garrett Camp, a co-founder of StumbleUpon. He identified a widespread problem that had long been overlooked – the complexities and costs of procuring direct transportation.
Struggling to hail a cab on a freezing night in Paris, Camp realized how beneficial an efficient and affordable solution could be.
The need for this solution was underlined on New Year's Eve when Camp and his friend, Travis Kalanick, spent a whopping $800 hiring a private driver. What should have been a straightforward process proved to be excessively expensive. 
It was in these circumstances that the concept of Uber began to crystallize. Camp's idea was relatively simple but held significant potential.
What if a ride could be summoned with just a few taps on a smartphone?
Affordable and reliable transportation should be as straightforward as that. This was the solution Camp sought to create—a service that was not just a luxury but accessible to a wide range of users.
Kalanick was no stranger to the world of startups. Before Uber, he co-founded Red Swoosh, a peer-to-peer file-sharing company, which Akamai Technologies acquired.
This experience gave Kalanick a deep understanding of tech entrepreneurship, making him a perfect fit for Camp's vision.
Although Kalanick initially joined as a "mega advisor," he was actively involved in the formation of Uber. It was a partnership of equals. Camp's concept and Kalanick's business insights were the foundation on which Uber was built.
The story of Uber's beginnings is one of identifying a common problem and daring to devise an innovative solution. But it isn't just the story of one man's vision.
Early Days Of Uber
With a clear vision, the duo assembled a skilled team to turn their idea into reality. They brought on board Oscar Salazar and Conrad Whelan, who developed the first mobile app prototype.
It was a team effort; each member contributed their unique expertise to shape the idea of Uber into a service that people could use.
With the prototype ready, Uber needed its first employee. Ryan Graves, who joined the team in 2010, filled this role. His ability to adapt and learn quickly was instrumental in Uber's early days.
Graves was promoted to CEO shortly after joining, but by the end of the year, Kalanick took over the reins as CEO, setting Graves as the chief operating officer. With this shift, 
Uber publicly launched its services in San Francisco in 2011, a year after its beta launch. Initially, customers could only hail a luxury black car, costing about 1.5 times the price of a regular cab.
However, the name UberCab was shortened to Uber after taxi operators complained about the similarity.
Uber's hiring approach in its early days was unconventional. It brought in a nuclear physicist, a computational neuroscientist, and a machinery expert.
These hires might seem odd for a taxi service, but they helped Uber improve the prediction of car arrival times, making it more accurate than Google APIs.
In 2012, Uber launched a service in Chicago allowing users to request a taxi or an Uber driver via its app. However, the major shift happened in July of the same year with the introduction of UberX.
This service allowed drivers to use non-luxury vehicles, including their own, opening up Uber to a broader audience. By 2013, Uber was operating in 65 cities.
Key Developments And Growth
As Uber continued to grow, it introduced innovative services like Uber Eats, a food delivery service, and shared transport services in 2014. Around the same time, it expanded its international footprint.
In 2016, however, due to intense competition, Uber had to sell its operations in China to local competitor DiDi.
Uber wasn't just focused on growth but also invested in the future.
In 2016, it acquired self-driving truck company Ottomotto for $625 million and also purchased Geometric Intelligence, whose staff formed the core of the new Uber AI division.
Leadership changes were also part of Uber's journey. In 2017, Dara Khosrowshahi, the former CEO of Expedia Group, replaced Kalanick.
Under his leadership, Uber went public in May 2019. Uber also had to face several challenges, like layoffs, and it even exited certain markets, selling its operations to local competitors.
In 2020, the COVID-19 pandemic hit the world, and Uber had to lay off over 14% of its workforce. But even in crisis, Uber continued to innovate. It expanded its offerings, introducing grocery delivery services in partnership with Cornershop, and committed to carbon neutrality globally by 2040.
Uber's journey, however, has not been without its fair share of security concerns. In September 2022, a security breach occurred, but the company assured that no sensitive data was compromised.
In 2023, Uber announced its ride-share program expansion to five more cities and a partnership with Waymo to offer self-driving cars in Phoenix. Despite its challenges, Uber's trajectory has remained on an upward trend, consistently redefining the norms of urban mobility.
Conclusion
It's fair to say Uber's journey is a vivid example of turning a simple idea into a global solution. The story of Garrett Camp and Travis Kalanick is a testament to the power of identifying a need and innovating to meet it. 
They faced challenges, pivoted when needed, and continued to push the boundaries of what was possible. The Uber story isn't just about service—it's about revolutionizing how we view transportation. 
In essence, it teaches us that we can transform the ordinary into the extraordinary with a clear vision, a committed team, and an open mind to adapt. Take inspiration from Uber's story and dare to think differently about our pursuits. 
Remember, every great journey begins with a single step. And who knows? The next Uber-like idea could be right around the corner!
Frequently Asked Questions
Who are the founders of Uber?
Uber was co-founded by Garrett Camp, who originally conceived the idea, and Travis Kalanick, who joined him in the early stages.
They also brought Oscar Salazar and Conrad Whelan on board to help develop the first mobile app prototype.
Why was Uber created?
Uber was born out of the need to simplify and reduce the cost of personal transportation.
Founders Garrett Camp and Travis Kalanick realized the potential of a service allowing users to hail a ride with just a few taps on their smartphones, making transportation a luxury accessible to everyone.
What major challenges has Uber faced?
Uber has navigated various challenges, including leadership changes, intense competition leading to exits from certain markets, layoffs during the COVID-19 pandemic, and dealing with security concerns.
How has Uber diversified its services?
Uber has consistently innovated to expand its services beyond ride-hailing. It introduced Uber Eats, a food delivery service, launched shared transportation services, and, during the COVID-19 pandemic, ventured into grocery delivery services. The company also collaborates with Waymo to offer self-driving cars.
What's the future vision of Uber?
Uber remains committed to revolutionizing urban mobility and making transportation easier for everyone. It is also committed to becoming carbon neutral by 2040, demonstrating its dedication to a sustainable future. Despite its challenges, Uber continues to grow and innovate.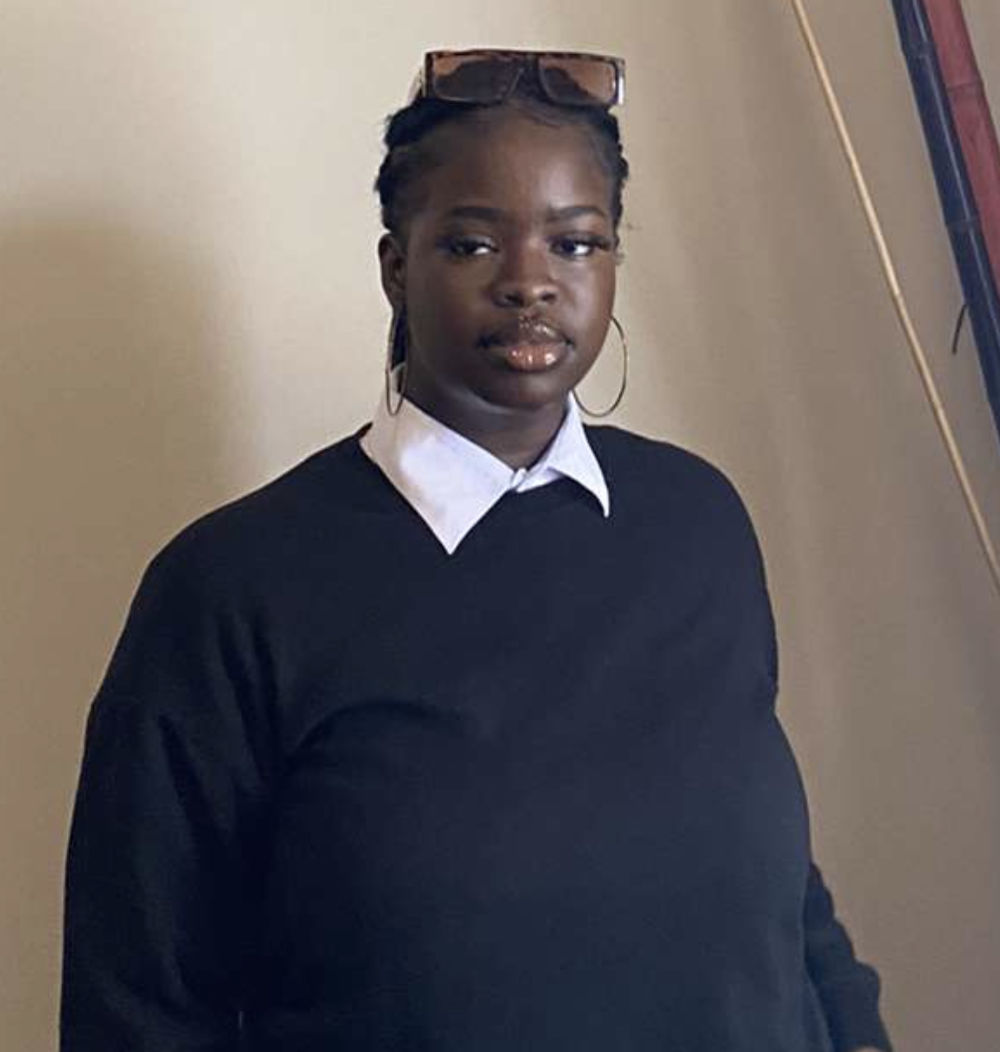 Nzoputa has been writing for Rentalero since day one and is one of our most experienced members when it comes to the rental industry. For her, nothing beats Uber!
Advertising links are marked with *. We receive a small commission on sales, nothing changes for you.