Trying to figure out the most affordable and convenient way to get from Miami International Airport to South Beach?
With fare estimates ranging widely, it's understandable if you feel uneasy about the unpredictable costs of taking an Uber.
In this article, we'll provide a step-by-step guide on how to use Uber for this journey.
We will cover the process from opening the app to meeting your driver at the airport.
By reading this, you'll gain valuable insights to navigate this specific route easily, ensuring a smooth and efficient travel experience.
Advertising links are marked with *. We receive a small commission on sales, nothing changes for you.
Key Takeaway
Uber provides a convenient and varied travel solution from Miami International Airport to South Beach, with options for different budgets and needs.
The app's ease of use and transparent pricing smooths the booking process, letting you avoid traditional transportation hassles.
Various ride options cater to individual preferences, from economical UberX to luxurious Uber Black.
Timing your ride during off-peak hours and monitoring traffic can save time and money on this specific route.
In-app features enhance safety and communication with the driver, ensuring a comfortable and secure travel experience.
Benefits Of Using Uber For This Route
Regarding getting from Miami International Airport to South Beach, options are available. Yet, Uber stands out for several key reasons.
Let's see why Uber might be your best choice for this journey.
Ease of Use 
Booking an Uber is easy. Open the app, put in where you want to go, and that's it.
You don't have to stand in a taxi line. You don't have to figure out bus routes. It's simple.
Cost 
Uber's pricing is clear. You see it on the app before you book. There's no haggling.
There's no surprise at the end of the ride. It's all there up front.
Comfort 
Uber offers different ride options. Want something cheap? Go with UberX. Want something fancy? Try Uber Black. You pick what fits you.
Safety 
Uber's drivers are checked before they can drive. The app lets you share your ride details with someone if you want. You can feel safe, knowing who's driving you.
Flexibility 
Uber runs 24/7. Early flight? Late night out? Uber's there. You don't have to worry about bus schedules or taxi availability.
Step-By-Step Guide To Booking An Uber From Mia To South Beach
Booking an Uber from Miami International Airport (MIA) to South Beach is simple. It doesn't take much time, and anyone can do it. 
Opening The Uber App
The first step is easy. Just grab your smartphone and tap on the Uber app to open it.
If you don't have the app, download it from the app store. You'll need to create an account if this is your first time.
Inputting The Destination
Once the app is open, you'll see a "Where to?" box. Type "South Beach" there. The app will find the right location for you. You don't need to know the exact address.
Confirming The Pickup Location
Your next step is to set where the Uber should pick you up. Since you're at the airport, the app may even suggest "Miami International Airport" as your pickup spot.
Make sure it's right, then tap to confirm.
Choosing The Ride Option
Here's where you pick the type of ride you want. Do you want something low-cost like UberX? Or maybe something more upscale like Uber Black? Pick the one that fits your budget and style.
Meeting The Driver
After you book, the app will tell you where to meet your driver. There's usually a special spot for rideshares like Uber at the airport.
Follow the signs or the map in the app. You can call or text the driver through the app if you get lost.
Note On The Variability Of Prices
The price you see in the app is an estimate. It might change a little by the time you get to South Beach. That's normal.
The final price depends on things like traffic. If you ride during a busy time, it might cost a bit more. Always check the app for the most up-to-date price.
Understanding Different Ride Options Available
When booking an Uber from Miami International Airport to South Beach, various ride options cater to different needs. These options offer unique features and benefits. 
Description of Various Ride Options
UberX 
UberX is the most economical option, accommodating up to four passengers. It's ideal for solo travellers or small groups who prioritise affordability.
UberXL 
With room for up to six passengers, UberXL offers more space. Suitable for a larger group, it ensures comfort without high additional costs.
Uber Black 
For those seeking a more luxurious travel experience, Uber Black provides high-end vehicles with professional drivers.
Uber Pool 
A shared option, Uber Pool, connects riders heading in the same direction. While it can take longer, it provides a cost-saving alternative.
Factors to Consider
Budget 
The available options range in price, with UberX being the least expensive and Uber Black is a premium choice.
Selecting the right one will depend on your budget constraints.
Number of Passengers 
The number of passengers is vital in choosing the right option. While UberX suits individual travellers or small groups, larger parties might find UberXL more accommodating.
Luggage Space 
The amount of luggage you have should also be considered. More spacious options like UberXL might be required if you carry several bags.
Tips And Practical Advice
Whether you're a first-timer or a seasoned Uber user, some tailored tips and practical advice can make your ride from Miami International Airport to South Beach smooth and enjoyable. 
Best Time to Request an Uber for This Route
Off-Peak Hours 
Requesting a ride during non-rush hours can save time and money. Early mornings and late evenings during weekdays or mid-morning during weekends are less busy.
Avoid Event Times 
Steer clear of times when major events are happening in the area, as this can cause both delays and higher prices.
Monitor Traffic Patterns 
Keep an eye on the traffic updates for the day of your travel. Avoiding peak traffic times can significantly affect your travel time and fare.
How to Get Real-Time Price Updates
Use the Uber Fare Estimator 
Uber's app provides real-time price estimates to help you choose the best time and ride option for your budget.
Watch for Surge Pricing 
Uber prices can surge during busy times. The app will notify you, but it's always good to be aware and wait a few minutes if you see a sudden price jump.
Consider Nearby Pick-Up Locations 
Changing your pick-up spot slightly can reduce the price. Experiment with different locations in the app to see if this is an option for you.
Suggestions for a Smooth Pickup and Ride Experience
Verify the Vehicle 
Before getting in, check the licence plate and driver's photo on the app to ensure you're getting into the correct car.
Communicate with the Driver 
Don't hesitate to call or text the driver if you have special requests or need help finding them at the pickup spot.
Use the In-App Features 
Utilise in-app features such as sharing your trip with a friend or family member for extra security and peace of mind.
Rate Your Driver 
At the end of the ride, take a moment to rate your driver. Your feedback helps others and contributes to maintaining the quality of the service.
Pack Smart If you have a lot of luggage, consider a larger vehicle option like UberXL to ensure enough space without cramping your ride.
Conclusion
Getting from Miami International Airport to South Beach with Uber is a smart choice. With a tap on your phone, you can select the ride that fits your needs and budget. Ease and comfort are at your fingertips, whether solo or with friends. 
Plan around traffic and watch for price updates to maximize your journey. And don't forget the in-app features that let you connect with your driver and share your trip for peace of mind.
Uber offers a travel solution that's simple, smooth, and tailored just for you. 
Enjoy the ride!
Frequently Asked Questions
How much does an Uber ride from Miami International Airport to South Beach cost?
An Uber ride from Miami International Airport to South Beach typically costs between $28.00 and $47.00, depending on the ride option chosen and the travel time.
What types of Uber rides are available for this route, and how do I choose the right one?
Options range from economical UberX, spacious UberXL, and luxurious Uber Black to shared Uber Pool. Consider factors like budget, the number of passengers, and luggage space to select the best option.
How can I ensure a smooth pickup experience at Miami International Airport?
Verify the vehicle and driver using the Uber app, communicate with the driver if needed, and follow the app's signs or map to the special spot for rideshares at the airport.
Can I avoid higher costs during peak hours or surge pricing?
Yes, by requesting a ride during non-rush hours, avoiding event times, and using the Uber Fare Estimator within the app, you can navigate surge pricing and potentially reduce costs.
Is Uber a safe option for travel from the airport to South Beach?
Uber screens its drivers and provides in-app features that allow you to share your ride details with someone. Checking the driver's photo and licence plate in the app ensures you get into the correct car, enhancing safety.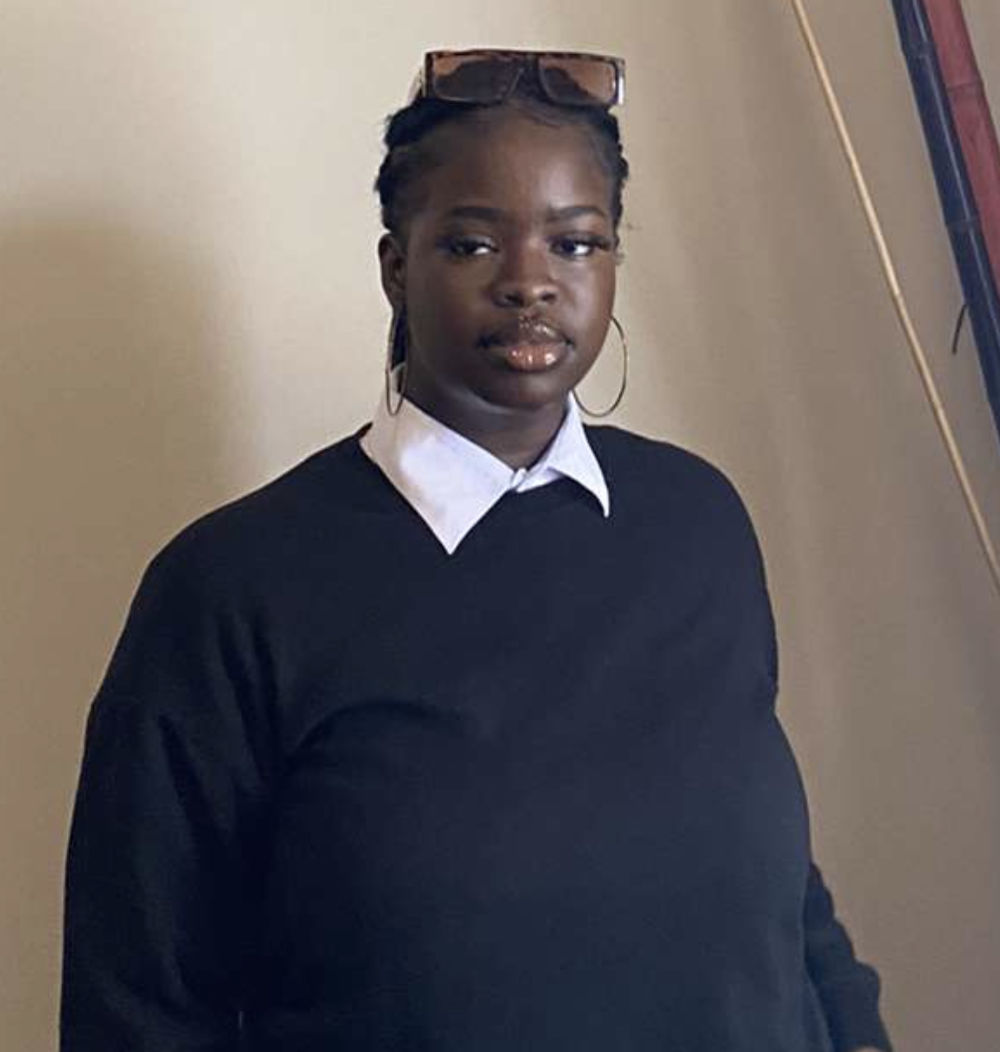 Nzoputa has been writing for Rentalero since day one and is one of our most experienced members when it comes to the rental industry. For her, nothing beats Uber!
Advertising links are marked with *. We receive a small commission on sales, nothing changes for you.