The City of Lights, Paris, is a travel hotspot, and using Uber to navigate its charming streets can be an appealing option. But how safe is it to use Uber in Paris? 
In this article, we'll explore Uber's safety record in Paris, diving into things like:
What makes Uber a viable and safe transport option in Paris?
How does Uber in Paris compare to local taxis and public transportation?
What safety features does Uber offer to its passengers in Paris?
By the end of this article, you'll gain a clear understanding of Uber's safety in Paris, equipping you with the knowledge to ensure a secure and smooth journey around the city.
Advertising links are marked with *. We receive a small commission on sales, nothing changes for you.
Key Takeaways
Uber is generally considered safe in Paris, with certain safety measures like driver ratings in place.
It's important to take precautions when using Uber in Paris, including checking driver ratings and being aware of your surroundings.
Uber provides various services in Paris, catering to different travel preferences and budgets.
Uber is way cheaper compared to other transportation.
If you are worried about your safety in Paris, you can contact customer support on the Uber app.
Safety of Uber in Paris
Based on numerous user experiences, Uber is generally considered a safe mode of transportation in Paris. The app offers various services, such as carpooling, regular rides, and luxury rides, to meet different needs, tastes, and budgets.
One major advantage of Uber is its transparency, allowing you to discover who your driver is, how they're rated, and what kind of car you'll be going in.
If you ever feel uncomfortable—for instance, if your driver has a low rating or is new to the app—you always have the option to cancel your ride and order a new one, providing an added layer of security.
For extra peace of mind, Uber has a feature that lets you tell a friend or family member about your trip. With this feature, your chosen contact tracks your route and knows when you should arrive at your destination.
This makes sure that someone always knows your whereabouts.
But it's important to remember that, like any other service, there may be differences. You might have to rebook your ride if your driver cancels, but this rarely happens and can be fixed quickly.
Crime Rates and Precautions
As much as Paris is beautiful and interesting, it is a big city with many different areas, and like any other big city, it has its share of crime. Although Paris is usually safe, it's always important to be careful, especially when using services like Uber.
When you use Uber in Paris, check the car's and driver's information before entering. Also, make sure the driver knows your name, which they should be able to see on the app.
Be aware of your surroundings, especially if you are waiting for your ride in an area that isn't very busy or well-lit. And don't forget that you can always stop your ride and order a new one if something makes you uncomfortable.
Also, it's very important to keep your personal information safe. Don't give your driver too much personal information; remember to log out of your account if you've used it on a public computer.
Uber Safety Tips and Best Practices
Safety should always be your top priority when using Uber or any ride-sharing platform. Here are some tips and best practices to ensure your Uber rides in Paris are as safe as they are convenient.
Driver Ratings
Upon booking an Uber ride, the app displays the driver's profile, which includes their name, vehicle details, and, crucially, their rating.
This rating, calculated based on passenger reviews, offers valuable insight into the driver's reliability and professionalism.
A high rating indicates that previous passengers had positive experiences, suggesting you'll likely have a safe and pleasant journey.
Before entering the vehicle, always check the driver's rating. Uber drivers must maintain a certain rating to continue offering their services.
If you find that the driver's rating is suspiciously low, it might indicate poor service and, in rare instances, potential safety risks.
Canceling Rides
If you're uncomfortable with your driver's low rating or if they are new to the platform, remember that your safety is paramount, and you have the right to cancel the ride.
While cancellation might sometimes involve a fee, it is a small price to pay for your peace of mind.
Cancellations can be made directly from the app and should ideally be done as soon as you notice any red flags, even if the driver is en route or has arrived.
You can book a new ride with a different driver upon cancellation, ensuring your journey is not significantly delayed.
Sharing Your Journey Details
Uber has an excellent feature that allows you to share your journey details with friends or family.
This real-time trip-sharing feature lets your trusted contacts know your driver's details, your location, and when you're expected to arrive at your destination.
To share your journey details, tap the "Share status" option in the app once your ride starts and select the contact(s) you want to share your trip details.
Your chosen contact will receive a text message with a link that lets them track your route and estimated arrival time.
This feature adds a layer of security, ensuring that someone you trust knows your whereabouts during your trip. This is particularly helpful if you travel late at night, in unfamiliar areas, or are new to the city.
Verify Car and Driver Details
It is important to verify that the details of the car and driver match the information provided in the Uber app. This ensures you get into the correct vehicle with the authorized driver.
Reliability of Uber in Paris
Known for its safety and convenience, Uber has become a popular choice for locals and visitors in Paris. However, like with any service, knowing what to expect is good. Let's explore Uber's reliability in Paris.
Driver Cancellations
Despite its popularity and convenience, Uber is not perfect. Sometimes, you might face an issue: driver cancellations. What does this mean? Simply put, the driver who accepted your ride might cancel it for various reasons.
Perhaps they're stuck in traffic or have received a better ride request.
Although this can be frustrating, it's good to remember that these cancellations aren't common.
Most of the time, your Uber ride will arrive smoothly without any hiccups. But if a cancellation does happen, don't worry! You can quickly request another ride and be on your way soon.
Uber's Different Services
One of the best things about Uber in Paris is its variety of services. You can choose different types of rides depending on your needs and preferences.
For those who want to save some money and don't mind sharing their ride with others, there's UberPool.
This service allows you to share your ride with other passengers going in the same direction. It's a great way to cut costs and meet new people.
On the other hand, if you're looking for a more private and luxurious experience, Uber has you covered too. With UberX, you can enjoy a private ride in a standard sedan.
But if you want to level up your experience, consider choosing UberBLACK, Uber's high-end service. With this option, you'll be picked up in a luxury car for a more stylish ride.
Moreover, if you're traveling in a group, there's UberXL. This service offers vehicles with six seats, so your whole party can ride together. It's perfect for family outings or trips with friends.
The Cost-Effectiveness of Uber In Paris
This section will explore Uber's pricing in Paris and how it compares to regular taxis.
Uber's Non-Publicized Price Scales
You might have noticed that it's hard to find a public price list when using Uber. That's because Uber's pricing isn't set in stone. Instead, it's calculated using a combination of factors like distance, time, demand, and even traffic conditions.
This way, you're charged a fair price for your ride, and drivers are paid appropriately for their time and effort.
While this lack of a public price list might seem confusing, don't worry! You can still get a price estimate before you book a ride.
Uber's app will calculate the expected cost of your journey based on current conditions and show you the price before you confirm your ride.
This way, you can know roughly how much your ride will cost and decide if it's within your budget.
Uber vs. Regular Taxis: A Cost Comparison
So how does Uber's pricing compare to regular taxis in Paris? Well, on average, Uber tends to be cheaper.
| | | |
| --- | --- | --- |
| | Uber | Regular Taxis |
| Pricing System | Fluctuating prices based on demand | Metered system |
| Additional Charges | None (everything included in the price shown on the app) | Possible extra fees for luggage, night trips, or pickups from popular locations |
| Price Comparison | Generally cheaper | Usually more expensive |
| Service Varieties | Various services at different price points (UberPool, UberBlack, etc.) | Standard service with less variety |
Reporting Safety Concerns with Uber in Paris
In case of any safety concerns during an Uber ride in Paris, there are channels available to report them.
Direct Reporting through the App
Passengers can report safety concerns directly through the Uber app, ensuring that issues are addressed promptly.
Prompt Support Response
The Uber support team takes safety reports seriously and strives to respond promptly to address any concerns.
Conclusion
In short, Uber is an excellent transportation choice in Paris, offering a safe, reliable, and budget-friendly way to get around. They take safety seriously and offer various services to meet your needs.
You can check the driver's ratings for an added sense of security. However, be aware of your surroundings and take basic safety precautions, as in any city. 
We hope these tips and insights help you to confidently navigate your journey, whether you're heading to the Eiffel Tower or cruising through the charming lanes of Montmartre. 
Enjoy your ride in the beautiful City of Lights!
Frequently Asked Questions
Is Uber in Paris safe?
Yes, Uber is considered safe in Paris. They have measures in place like driver ratings for customer safety.
What precautions should I take when using Uber in Paris?
Check your driver's rating, confirm the vehicle details before getting in, and be aware of your surroundings.
What services does Uber offer in Paris?
Uber in Paris offers services ranging from budget rides to luxury options.
Are there alternatives to Uber in Paris?
Yes, other transportation options in Paris include taxis, scooters, and public transportation.
How does Uber compare to taxis in Paris?
Uber offers a convenient app-based service with various ride options. Taxis can sometimes be faster due to their privilege to use bus lanes.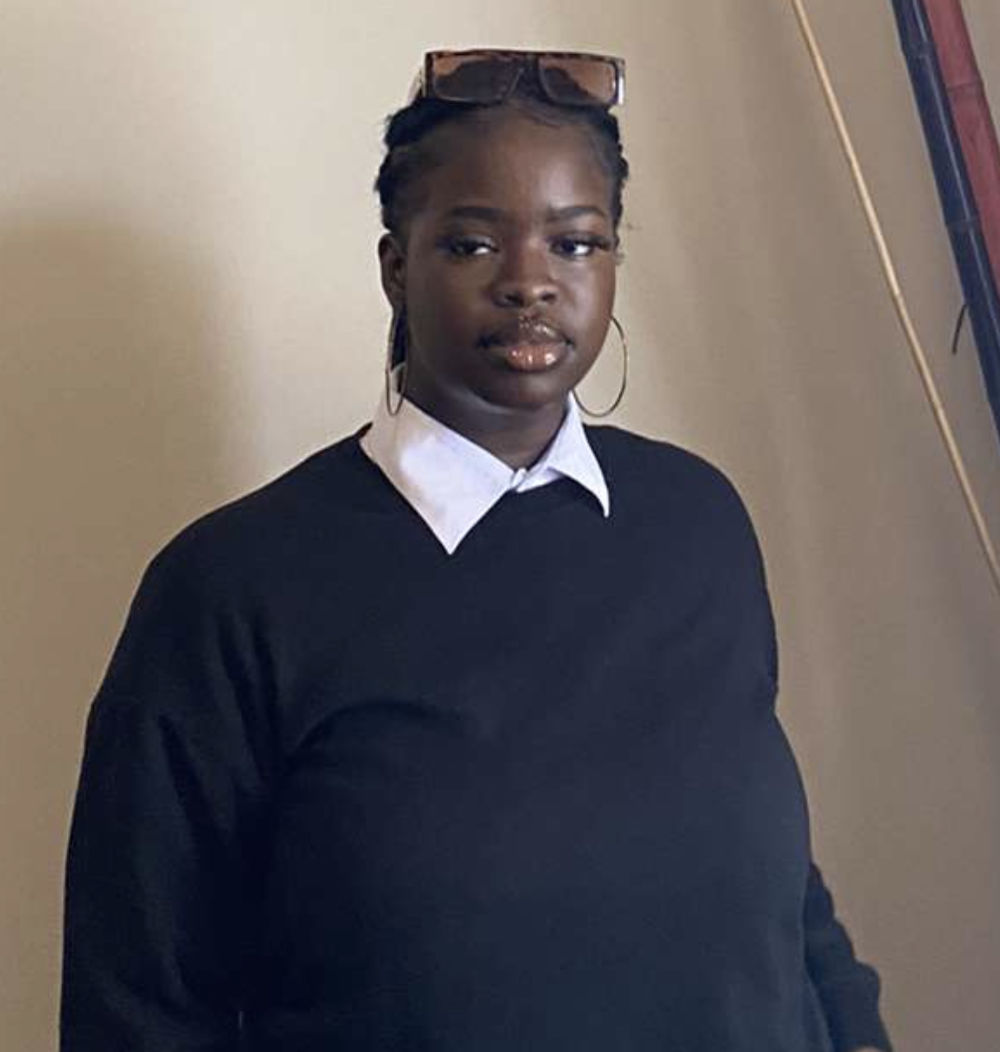 Nzoputa has been writing for Rentalero since day one and is one of our most experienced members when it comes to the rental industry. For her, nothing beats Uber!
Advertising links are marked with *. We receive a small commission on sales, nothing changes for you.