Car sharing has become increasingly popular recently, with platforms like Drivy and Turo leading the way. These innovative peer-to-peer services provide a convenient and cost-effective alternative to traditional car rental options. 
But as you consider which platform to choose for your next car rental, you might wonder what sets Drivy and Turo apart. 
In this article, we'll dive deep into everything you need to know to make an informed choice between Drivy vs. Turo. 
Advertising links are marked with *. We receive a small commission on sales, nothing changes for you.
Key Takeaways
Turo and Drivy are peer-to-peer car rental platforms, with Turo being more popular in North America and Drivy in Europe.
Both platforms offer a variety of vehicle types.
Pricing varies between Turo and Drivy.
Safety measures and insurance policies are in place on both platforms.
The choice between Turo and Drivy depends on several factors.
Here is a quick overview:
| Aspect | Drivy | Turo |
| --- | --- | --- |
| Availability | Europe | United States, Canada, United Kingdom |
| Price | May vary, potentially better for longer-term rentals | May vary, potentially cheaper for short-term rentals |
| Delivery | Not available | Available for an additional fee |
| Insurance | Comprehensive insurance coverage | Varies, may be less comprehensive |
| Vehicle Types | Wide range of vehicles | Wide range of vehicles |
| Age Requirement | 21+ years old (may vary by country) | 21+ years old (25+ for some high-end vehicles) |
| Mileage Limits | Vary by vehicle, may include unlimited mileage | Vary by vehicle, limited mileage in most cases |
| Fuel Policy | Return with the same fuel level as pickup | Return with the same fuel level as pickup |
| Roadside Assistance | Included in rental price | Optional add-on service, additional fee may apply |
| Booking Process | Online, via website or app | Online, via website or app |
| User Reviews | Available for both owners and renters | Available for both owners and renters |
What is Turo?
Turo was born in 2009 under the moniker 'RelayRides.' Founded by Shelby Clark, the idea sparked when he faced difficulties finding a car rental. From a small startup, it has grown into an international sensation, boasting a presence in over 5,500 cities across the globe.
What is Drivy?
Drivy is a European gem in the industry. Established in 2010 by Paulin Dementhon in France, Drivy quickly expanded its services across Europe. In 2019, it merged with Getaround, another car-sharing heavyweight, and now operates under the Getaround name.
Comparing Turo and Drivy
Let's compare the key features of Turo vs Drivy.
Coverage and Availability
Turo has gone global, with its services available in over 5,500 cities across the US, Canada, the UK, and Germany. It's a big player in the North American market.
On the other hand, Drivy, now operating under the Getaround banner, shines in Europe. It's available in six countries: France, Germany, Spain, Austria, Belgium, and the UK. It's the go-to for European car-sharing aficionados.
Vehicle Selection
Turo has an impressive lineup of vehicles. The choice is yours, from economical hatchbacks to luxury sedans and vintage classics to modern sports cars! Turo hosts are car lovers, and their variety reflects that.
Drivy isn't too far behind. You'll find many cars, from city-friendly compacts to roomy SUVs. Plus, with Drivy Open technology, some cars can be unlocked from your phone.
Pricing
Here's where it gets interesting. Turo's pricing varies based on the car type, location, rental duration, and host.
So you can find great deals, especially if you book longer. But remember, there may be additional charges like delivery fees, extra mileage charges, or late return fees.
Drivy's pricing structure is similar, depending on the car model, location, and rental period.
However, being a European-focused platform, it's often more cost-effective for European rentals. Be aware, though, that there could be additional costs for extra kilometers or late returns, like on Turo.
User Experience
Booking a car on Turo is a breeze. The platform is user-friendly, and the process is smooth. Plus, their customer service is on point. Any hiccups? They're there to help!
Drivy's platform is just as straightforward. Search, filter, book – it's as simple as that. And if you choose a car with Drivy Open, the convenience goes up a notch. No need to meet the owner; just unlock the car with your phone, and you're off!
Pros and Cons of Turo
Turo's biggest win? Its extensive coverage, especially in North America, means that if you're in the US or Canada, Turo is likely your best bet. Another plus is the variety of cars. From budget-friendly to luxurious, there's something for every kind of traveler.
But where does Turo stumble? Well, the pricing can be a bit unpredictable. With additional fees and varying host prices, costs can add up. Also, while it has a presence outside North America, it's not as widespread as some may like.
Pros and Cons of Drivy
Drivy's ace in the hole is its strong presence in Europe. With a broad reach across several countries, it's the top choice for many European drivers. Plus, the convenience of Drivy Open can't be underestimated.
Imagine you arrive at your car, unlock it with your phone, and you're off. No waiting, no meet-ups. It's car rental for the digital age.
Finally, Drivy's pricing, particularly in Europe, can be quite competitive. It's a win for cost-conscious drivers!
While Drivy is king in Europe, it's yet to establish a significant presence outside. Travelers in North America, for example, may find their options limited with Drivy.
Also, while the variety of cars on Drivy is decent, it doesn't quite match the range of unique and luxury vehicles you can find on Turo.
Safety Measures and Policies: Drivy vs. Turo
Let's carefully analyze the safety measures and policies of Turo and Drivy.
How Do Both Platforms Ensure Safety and Compliance?
Both platforms take safety seriously.
Turo requires hosts to ensure their cars meet safety and maintenance standards. Guests are encouraged to inspect the car at the trip's start and report any safety concerns.
Drivy also mandates that cars be in good condition and regularly maintained. And with Drivy Open, the technology allows for keyless check-ins, limiting personal contact.
Comparison of Their Insurance Policies
With Turo and Drivy, insurance is a key part of the package.
Turo provides insurance through Liberty Mutual, with up to $1 million in liability insurance. However, options vary by country, and there are different levels of coverage to choose from based on your comfort level and budget.
Drivy, on the other hand, has partnered with Allianz. All rentals include comprehensive insurance and roadside assistance. Like Turo, the extent of coverage depends on the chosen package.
Practical Advice and Tips for Users
We've examined both platforms, but let's not stop there. Here are some practical tips to help you easily navigate the Turo and Drivy waters.
Tips for Using Turo: Things to Know Before You Book
Here are things you need to know before using Turo: 
Compare and contrast
Look at different cars and hosts. Reviews and ratings are your best friends here. 
Plan ahead
Popular cars get booked fast, especially during peak travel seasons. So make sure to plan your trip well in advance. 
Communicate with your host. 
Good communication can prevent misunderstandings and ensure a smooth rental experience. 
Tips for Using Drivy: Things to Keep in Mind When Renting
Here are things you need to know before using Drivy: 
Check the car thoroughly.
Before you drive off, inspect the car for any damage not noted in the rental agreement.
Take advantage of the Drivy Open.
This feature can make your rental experience much more convenient if it's available.
Know your insurance coverage.
Understanding your insurance coverage can save you a lot of headaches in the event of an accident. 
Conclusion
We've traveled a long road together in this comparison of Turo and Drivy: But here's the thing: the best platform for you depends on your individual needs and preferences. Where are you located? What type of car do you want? How much are you willing to spend?
Remember, renting a car shouldn't be rocket science. With some research and these tips in your arsenal, you're well on your way to mastering the car-sharing universe. 
Your perfect ride awaits! 
Frequently Asked Questions
What are the key differences between Turo and Drivy?
Turo has a wider reach, especially in North America, while Drivy is more prevalent in Europe.
Can I rent any type of car on Turo and Drivy?
The availability of specific car types may vary depending on the location and the individual car owners.
Which platform is cheaper, Turo or Drivy?
Pricing can vary widely depending on several factors.
Which platform should I choose, Turo or Drivy?
The choice between Turo and Drivy depends on your individual needs and preferences, such as your location, the type of car you want to rent, and your budget.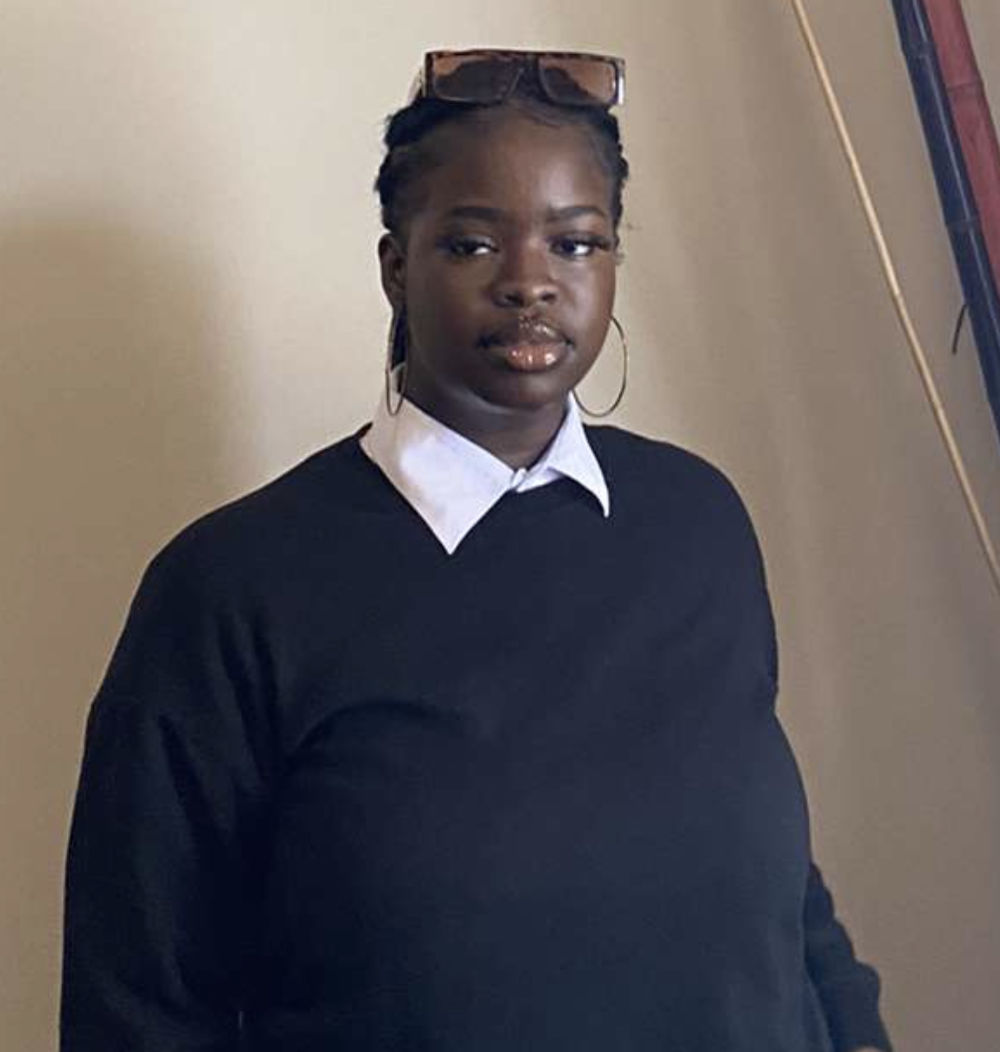 Nzoputa has been writing for Rentalero since day one and is one of our most experienced members when it comes to the rental industry. For her, nothing beats Uber!
Advertising links are marked with *. We receive a small commission on sales, nothing changes for you.